'Jeopardy!': James Holzhauer Comments on Matt Amodio Breaking His Record
Yale student Matt Amodio continues to break records and win big bucks on Jeopardy!. Recently surpassing champion James Holzhauer for most consecutive wins in the show's history, Amodio is hoping to unseat GOAT legend Ken Jennings for the number one spot.
Known for his humorous Twitter banter, Holzhauer had something to say on Amodio bumping him down a notch in Jeopardy! history.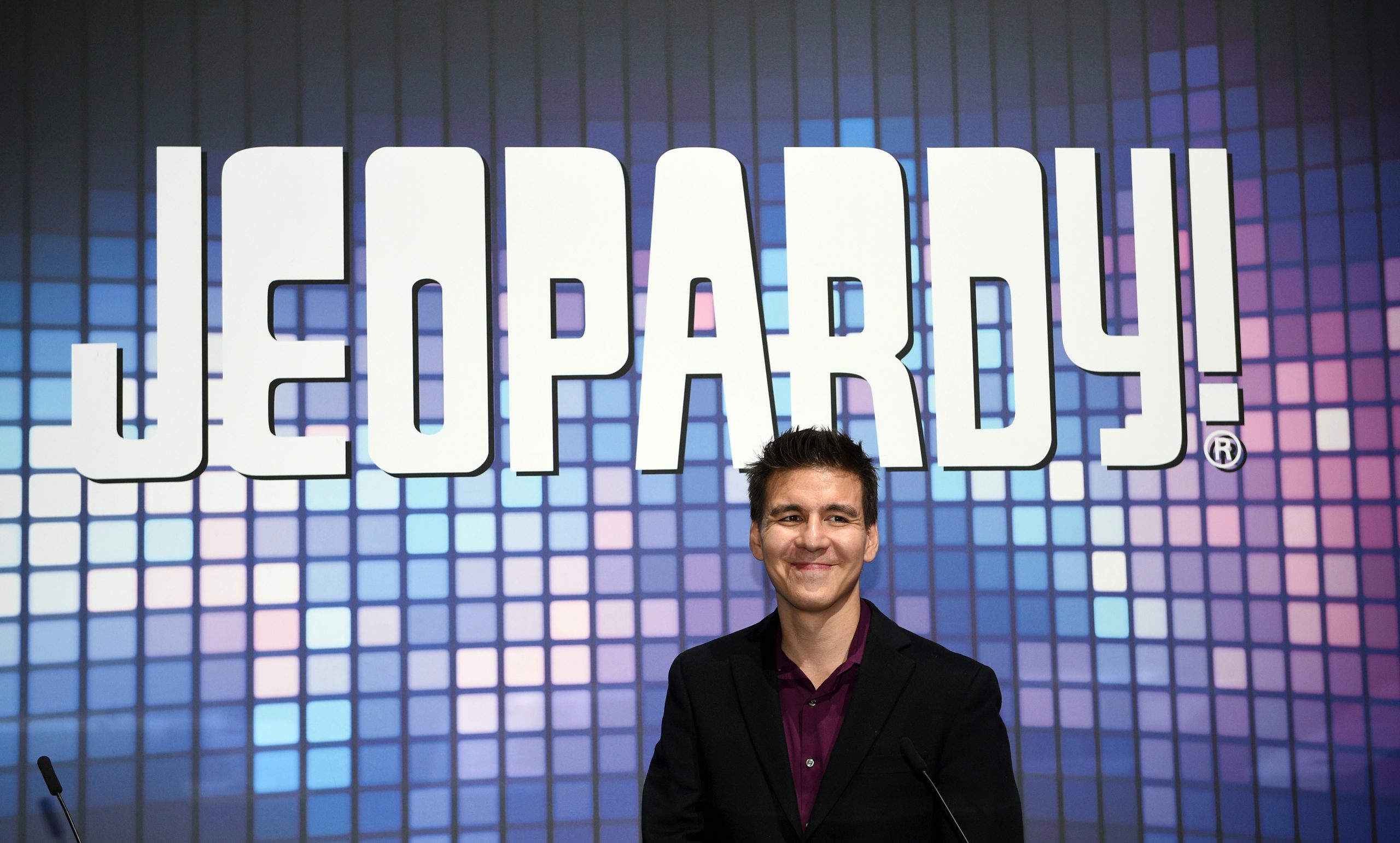 'Jeopardy!' champs give each other props on Twitter
Prior to his record-breaking win last week, Amodio posted some praise for the Jeopardy! alum and remained humble on his chances of taking Holzhauer's second-place ranking.
"Tomorrow on #Jeopardy I have the chance to remind everybody how much better than me @James_Holzhauer is in literally every way," he tweeted on Sept. 29. "It would be an honor to be unfavorably compared to a person I admire so much!"
Holzhauer, a professional gambler, had to give credit to Amodio's impressive achievement. He also reminded him that the next milestone to conquer is a bit of a challenge.
"I've been betting sports since 2005 and this is the first time I've seen anyone hit a 33 game parlay. Congrats @AmodioMatt!" Holzhauer posted on Twitter, then referred to Jennings' total jackpot. "Still haven't seen anyone hit one for more than $2.46MM though. Stay hungry!"
Another 'Jeopardy!' alum weighs in
The Chase trivia master and Jeopardy! record-holder for highest all-time winnings Brad Rutter posted his congrats to Amodio in a creative way. Circling Amodio's name on Holzhauer's post along with "Likes", Rutter gave the Ph.D. student accolades on social media. Amodio tweeted back a response to the Jeopardy! alum.
"Why I never trust stories someone tells about meeting a legend they've long admired and tried to emulate: When I tell this #Jeopardy story it will be '@bradrutter congratulated me', even though I know that's not how Twitter works," Amodio posted.
Rutter first appeared on Jeopardy! in October 2000. He competed in various tournaments since his initial run including the Million Dollar Masters Tournament, Ultimate Tournament of Champion, and went head to head against Holzhauer and Jennings in 2020 for the Greatest of All Time. Rutter racked up a grand total of $4,938,436 from his combined Jeopardy! wins.
Matt Amodio isn't a fan of James Holzhauer-sized wagers
Holzhauer was known for his "all in" strategy when he landed on the coveted Daily Double clues, risking the entire amount of money he had accumulated. Amodio noted that Holzhauer's occupation may have helped with the bold move, where he struggles with that dicey approach.
"The problem is, [Holzhauer's] a gambler, professionally, and I am a 'minimize the risk at all costs' type of personality," Amodio told Entertainment Weekly. "There are times when I know a big wager is mathematically the right thing to do, and I just hate it. I really hate it."
Amodio acknowledged that Holzhauer's wagering strategy brought in big bucks, so he tries to follow in the former champ's footsteps despite it being against his nature.
"I think [James] reveled in that adrenaline, and I just really, really wish it wasn't the right thing to do," the Jeopardy! champ said. "I try to suck it up and do it anyway, but it does not come naturally to me."