'Jeopardy!': James Holzhauer Posts Hilarious Tweet – and Jab at Ken Jennings – After Amy Schneider's Winning Streak Ends
Amy Schneider's record-breaking run on 'Jeopardy!' just came to an end and former champ James Holzhauer humorously shared what his game show defeat has in common with Schneider's.
Amy Schneider's record-breaking run on Jeopardy! finally came to an end on Jan. 26. Rhone Talsma nailed the Final Jeopardy round and beat Schneider by $10,000. During her 40-game streak, Schneider bumped former champs Matt Amodio and James Holzhauer down a notch in the consecutive wins category, where she holds the number two spot all to herself. Holzhauer recently commented on a strong similarity between his loss and Schneider's, while roasting Jeopardy! GOAT Ken Jennings.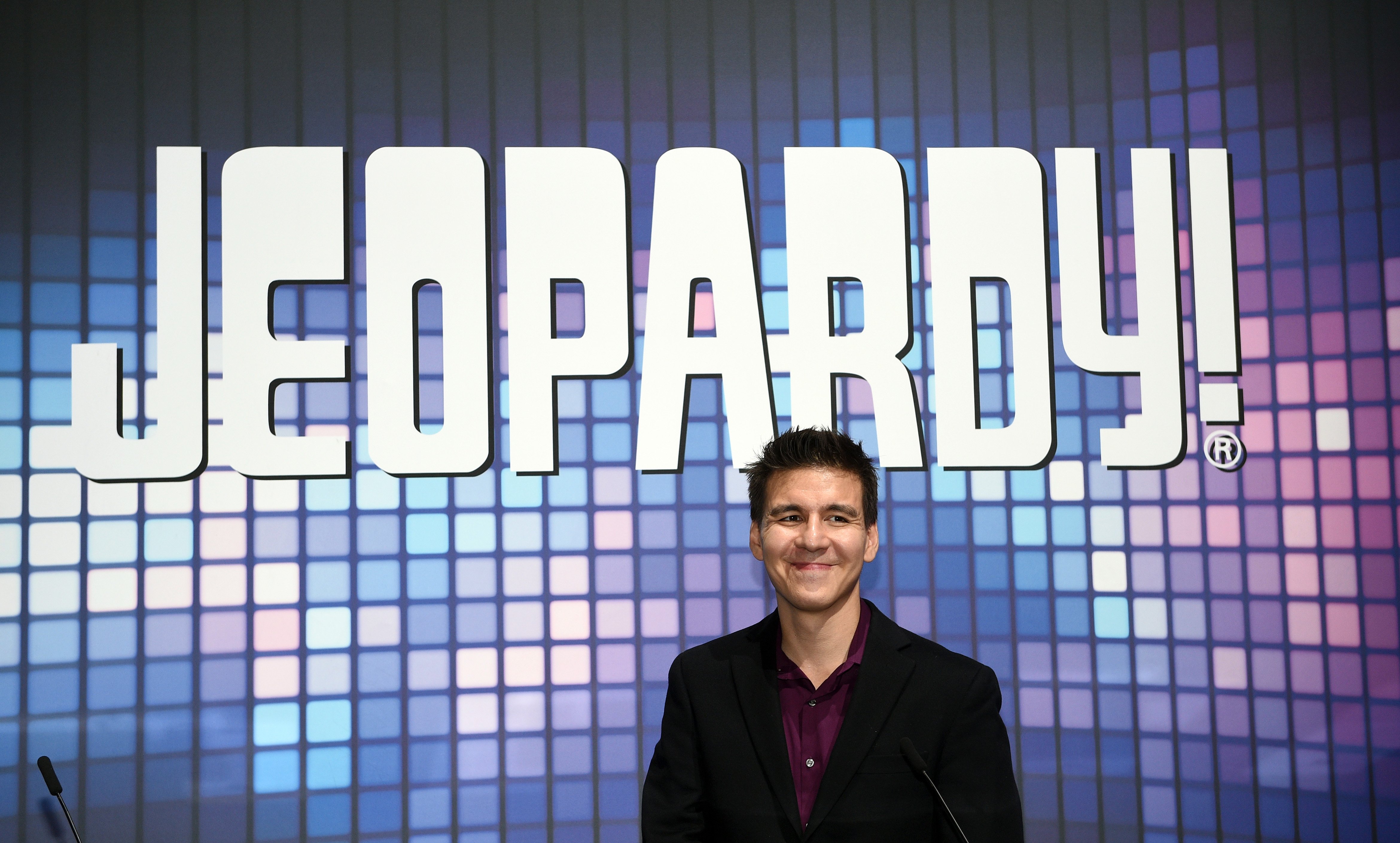 Amy Schneider made 'Jeopardy!' history
Schneider's list of Jeopardy! credits includes being the the first woman to hit the million-dollar mark, and holding the title of Jeopardy!'s most successful trans contestant. On Jan. 14, Schneider knocked Holzhauer out of third place for most consecutive wins, then took over second place when she surpassed Ph.D. student Matt Amodio's record of 38 games.
Going for her 40th Jeopardy! victory, Schneider went up against Talsma, a librarian and Chicago resident, and Janice Hawthorne Timm, a music educator and choral director from Ukiah, California. Though Schneider has enjoyed huge leads in most of her games, Talsma was within striking distance when they reached Final Jeopardy. Leading by $10,000, the Jeopardy! champ came up empty on the clue, "The only nation in the world whose name in English ends in an H, it's also one of the 10 most populous."
Talsma came up with the correct answer – Bangladesh – and racked up $29,600 in winnings. Schneider finished in second with $19,600. Her grand total during her 40 games on Jeopardy! is a whomping $1,382,800, ranking Schneider in fourth place for All Time Jeopardy! Winnings in Regular Play.
"It's really been an honor," Schneider said in a statement, according to the Wall Street Journal. "To know that I'm one of the most successful people at a game I've loved since I was a kid and to know that I'm a part of its history now, I just don't know how to process it."
'Jeopardy! James' can relate to Amy Schneider's defeat
Holzhauer's epic run on Jeopardy! in 2019 brought him over $2.4 million in cash during his 32-game winning streak in 2019. He was defeated by Emma Boettcher, a Chicago librarian – the same occupation and residence of Schneider's successor.
After Schneider's loss, the professional gambler posted a humorous tweet that reflected the parallel between their losses.
"Always bet on a librarian from Chicago, IL," the caption read.
Holzhauer congratulated Schneider in a follow-up tweet, while landing some playful jabs at Jennings, who is hosting the game show, and former Jeopardy! champ Brad Rutter.
"What a run by @Jeopardamy!" Holzhauer posted. "40 games won (35 more than @bradrutter) – Fifth-ever Jeopardy millionaire – Made @KenJennings watchable."
Ken Jennings praises 'Jeopardamy'
Now tag-teaming with The Big Bang Theory alum Mayim Bialik in guest hosting duties, Jennings was at the iconic lectern during Schneider's historical streak. The Jeopardy! GOAT gave her a heartfelt shoutout on social media.
"I'm dazzled by her talent, of course, but also by how she was always so authentically and straightforwardly herself as her streak aired," Jennings wrote on Twitter. "What a champ!"
Schneider wrote her own message to Jeopardy! viewers who have followed her trailblazing run.
"Thank you all for coming along with me on this journey!" Schneider posted. "I wish I'd had the time to interact more with all of you, but I've read as many of your comments and messages as I could, and the overwhelming support and love you all have given me has meant the world to me."