'Jeopardy!': Jane Lynch Reveals Whether She Wants to Host the Iconic Game Show
Jeopardy! fans are still mourning the death of longtime host Alex Trebek. Since joining the game show in 1984, Trebek became a television icon. His decades-long run, however, sadly came to an end when he succumbed to pancreatic cancer in 2020. With the show currently in need of a host, TV personality Jane Lynch recently shared if she's interested in the job.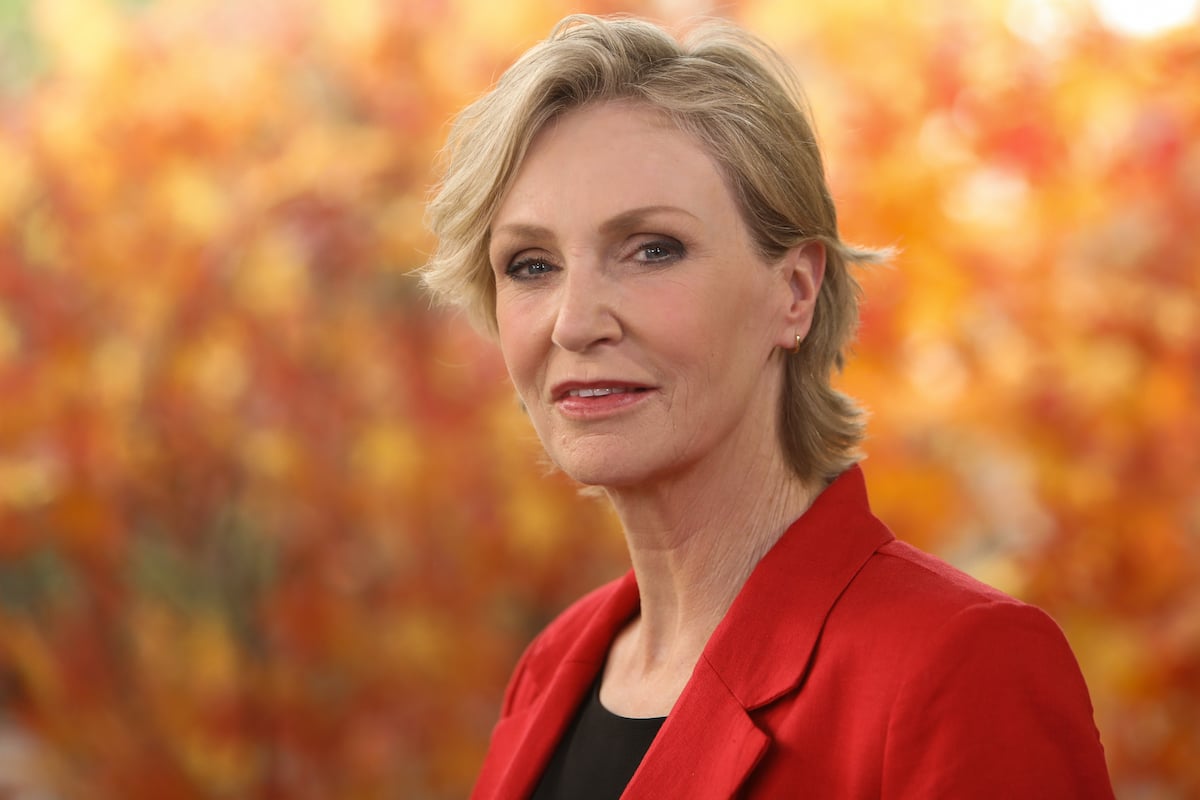 'Glee' star Jane Lynch found success as host of 'The Weakest Link'
Lynch is perhaps still best known for her Emmy-winning turn as high school cheerleading coach Sue Sylvester on Fox's musical comedy Glee. The actor had previously delivered standout supporting performances in films such as Best in Show and The 40-Year-Old Virgin. But she's also been a staple on television for decades, appearing in a variety of recurring roles.
However, in recent years, Lynch has found another calling as a game shot host. In 2013, she began her ongoing run as the host of Hollywood Game Night. And in 2020, she took over the relaunched version of 2000s hit The Weakest Link. Lynch's mainstream appeal and recognizability make her a great fit for game shows. But would she even want to host Jeopardy! now?
RELATED: A 'Jeopardy!' Contestant Awkwardly Broke 1 of Alex Trebek's Unwritten Rules
But would the actor be up for taking on the role of 'Jeopardy!' host?
Thus far, Lynch appears to have had a blast working on The Weakest Link, especially in the wake of the pandemic-spurred shutdown. She even revealed on Boston radio's Magic 106.7 how she considered the hosting gig a "lifesaver," as she slipped into a bit of depression.
Thankfully, Lynch has managed to keep busy, even releasing a Christmas album in 2020. Yet, it sounds like she is more than willing to squeeze Jeopardy! into her busy schedule if given the chance to take it on.
"I would jump at the chance to (host Jeopardy!)," she told Philadelphia radio's WOGL-FM 98.1. "Absolutely, I would do it in a New York minute."
It's unclear exactly how Lynch would be able to manage Jeopardy! with her other projects. And admittedly, she would bring a very different energy to the show than Trebek. That being said, her track record speaks for itself.
RELATED: 'Jeopardy!': Why Alex Trebek Reluctantly Shared His Cancer Diagnosis With the Public
Jane Lynch actually agrees with the internet's pick for 'Jeopardy!' host
At this early stage, there's no telling when Jeopardy! producers will be ready to face the difficult task of finding a new host. After all, Trebek had an unprecedented run on the show. But the internet has centered on LeVar Burton as a potential replacement, an idea that Lynch is on board with too, she told WOGL-FM 98.1.
"[Twitter has] been bouncing names around, and I thought LeVar Burton would be very good. He's a brilliant guy, he taught a lot of kids to read [on PBS series Reading Rainbow] … I think it would be a great extension of the service that he's providing the world. But of course, if they asked me, you bet I'd do it."
Indeed, Burton feels like a worthy successor to Trebek, as Lynch mentions. Jeopardy! champ Ken Jennings has also been bandied about as a possible new host. However, it remains to be seen how Jeopardy! will reinvent itself going forward. Certainly, Trebek's legacy will go on. And fans will be anxious to see how the iconic game show steps into a whole new era.