Why 'Jeopardy!' Champion Julia Collins Had a 'New Appreciation' for Ken Jennings After Her 2014 Winning Streak
Becoming a contestant on Jeopardy! is difficult. Becoming a Jeopardy! champion is even harder. How about a 20-time winner? Practically unheard of. But that's what happened to Julia Collins. She's among the winningest players to ever stand at a podium on the game show's iconic set.
After making headlines for her winning streak, she shared what being on the quiz show taught her about fellow Jeopardy! champion Ken Jennings. Keep reading to find out why she had a "new appreciation" for him after her win. 
Julia Collins wins 20 consecutive games of 'Jeopardy!'
Collins isn't just a Jeopardy! winner, she's a Jeopardy! champion. Appearing on the show in 2014, Collins won a whopping 20 games in a row before losing. Currently, she ranks third in the Jeopardy! Hall of Fame for most consecutive games won behind James Holzhauer with 32 games and Jennings with 74 games. 
She has a 'new appreciation' for Ken Jennings 
While Collins made answering clues posed to her by host Alex Trebek look effortless, she later said being on the show left her exhausted. During a 2014 interview with Vulture after her winning streak came to an end, Collins opened up about what it felt like to win 20 games in a row. She highlighted Jennings' historic 2004 Jeopardy! run, which lasted a whopping 74 games.
"I have a new appreciation for what Ken Jennings did," she said. " It's exhausting. I mean, he had a job and had a family. He went home, went to work, spent time with his family."
As for her, after Collins finished taping a game of Jeopardy!, she'd go home to recharge. 
"I was just exhausted," she said. "I spent the Thursday through Sunday between weeks at home, kind of catatonic, just wiped out. And he [Jennings] did that over and over and over again." 
Collins continued, saying the experience is "kind of intense" but she's still on a game show. 
"I don't want to overstate how tiring it is because you're on a game show, all things considered, it's an easy way to win a lot of money," she said. 
Because of her long run as a contestant, Collins' ended her time on Jeopardy! winning $428,100. She later returned for tournaments where her total earnings jumped to $478,100.
Julia Collins feels passing Ken Jennings' record is a 'remote' possibility
Jennings is a Jeopardy! Legend. Making it a staggering 74 games before losing has never been done again but did Collins think about doing it when she reached game 20? She felt she still had a long road ahead of her.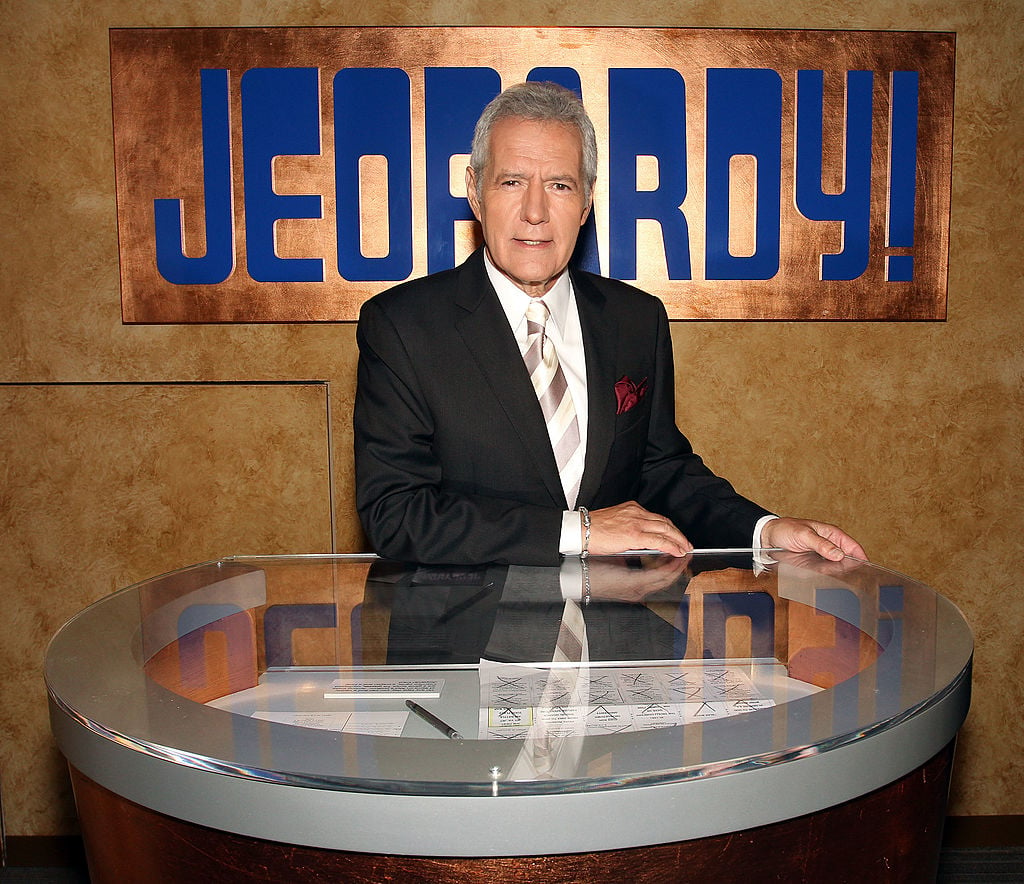 "Even after I won 20 games, that possibility was so remote," she said. "I played four full days of games. I thought it would be great if I could do it, but that's a long way away. That's almost four times as many games as I won."
So, she didn't seriously consider dethroning Jennings as the Jeopardy! contestant with the most consecutive games won. Although she made it 20 games which is still an impressive feat.
Not to mention, she had to come up with anecdotes about herself for the show's signature small talk segment with Trebek, which she considers to be the hardest part of being a contestant. Between the exhaustion that comes with being a Jeopardy! champion and the stress of coming up with interesting facts, the game show is a lot more than trivia.