Which 'Jeopardy!' Legacy Has the Higher Net Worth: Ken Jennings or James Holzhauer?
Which 'Jeopardy!' legend is worth more?
Jeopardy has been gracing our TV screens since 1964. And through the years, there have been a few contestants to come through and certainly leave their mark on the popular game show. Ken Jennings, whose run first started back in 2004, and James Holzhauer, whose run took place in 2019, have both become Jeopardy!'s biggest icons. But who has the higher net worth?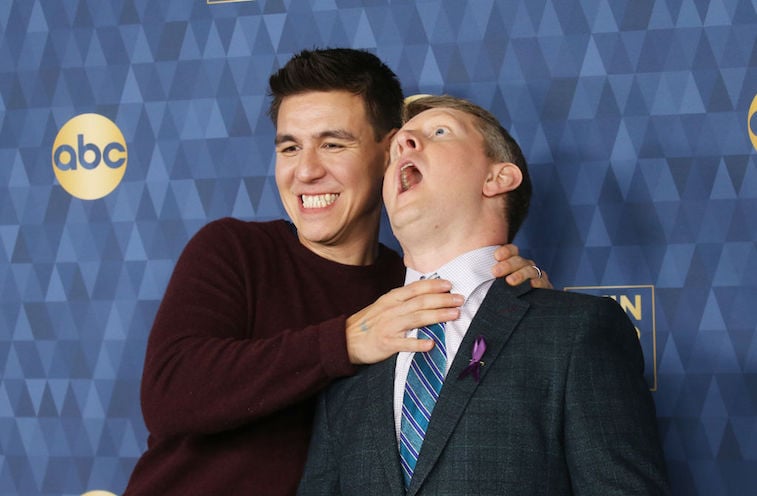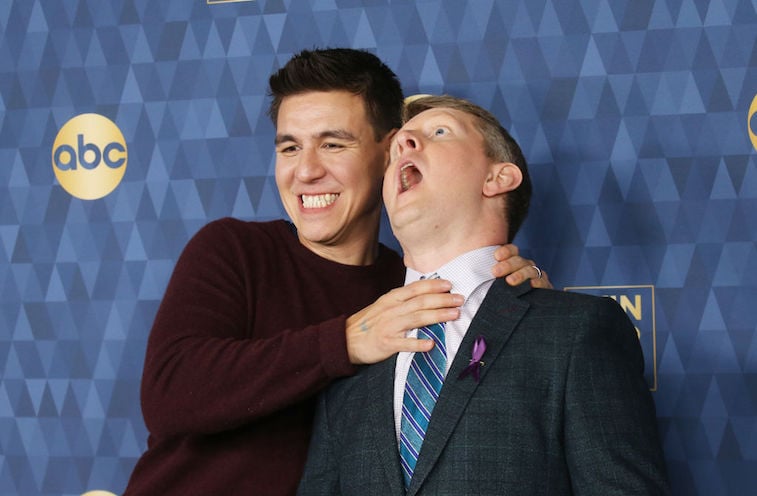 Related: Will 'Jeopardy' Go on Without Alex Trebek?
Ken Jennings has the longest 'Jeopardy!' streak in history
Back when Jennings' run first started in 2004, the rules of Jeopardy!'s streak had just been lifted. Originally, contestants were limited to only five wins, but a new rule that took effect in 2003 allowed the streaks to continue as long as possible. His streak, which first started in June, went all the way through to November, during which he won 74 consecutive games.
There were a few interruptions, which extended his time on the show. The Tournament of Champions, Kids' Week, and the show's regular season break all fell in the middle of Jennings' streak. On November 30, 2004, Jennings lost to Nancy Zerg, ended his months of winning.
James Holzhauer has the higher single-game earnings — but Jennings has earned the most
James Holzhauer gave Jennings' streak a run for its money back in 2019. The 32-year-old appeared to be well on his way to becoming the no. 1 streak holder, but Holzhauer ended up being defeated after 32 games. Still, Holzhauer does hold the top spot for single-game earnings.
According to the Jeopardy! Hall of Fame, Holzhauer out-earned Jennings in single-game earnings, taking home a whopping $131,127 in one game. To date, Holzhauer holds every single Hall of Fame spot for single-game earnings. Still, though, Jennings has earned the most. His earnings totaled to $2,520,700 over 74 games (excluding tournaments), while Holzhauer's were just short, coming in at $2,462,216, excluding tournaments.
Surprisingly, neither Jennings nor Holzhauer has the highest total winnings (including tournaments) of the game. That title belongs to Brad Rutter, who earned a whopping $4,938,436 from Jeopardy!.
Related: Ken Jennings Could Have Easily Lost His First 'Jeopardy!' Game in 2004
Jennings' net worth is about $2 million higher than Holzhauer's
Though Holzhauer earned just over $2 million during his run on the show, his net worth has reportedly sat in a similar spot since the show ended. Holzhauer is reportedly worth about $2 million still, according to Celebrity Net Worth. By day, Holzhauer works as a professional sports gambler he's been spending his time diving into the sports gambling world since he was a teen.
Related: 'Jeopardy!' Aired Ken Jennings' First Winning Game From 2004 and The First Answer Made Jaws Drop
Jennings, on the other hand, has earned a bit more since his Jeopardy! run, and reportedly has a total net worth of about $4 million. Jennings and Holzhauer were both in their early 30s when they appeared on the show, but Jennings has had more time since his appearance to earn a higher net worth. Today, Jennings is 45 while Holzhauer is about 10 years younger. Still, both are worlds away from even the third-place record holder. Time will tell if someone else can step in and take away the men's no. 1 spots.