'Jeopardy!': Levar Burton Scheduled on the Final List of Guest Hosts
Diehard 'Jeopardy!' fan Levar Burton just made the list of upcoming guest hosts for the iconic game show, along with some other well-known TV personalities.
CNN star Anderson Cooper recently started his two-week run as  Jeopardy! guest host. The show just released an updated roster of names that are headed to the iconic lectern, including longtime fan Levar Burton.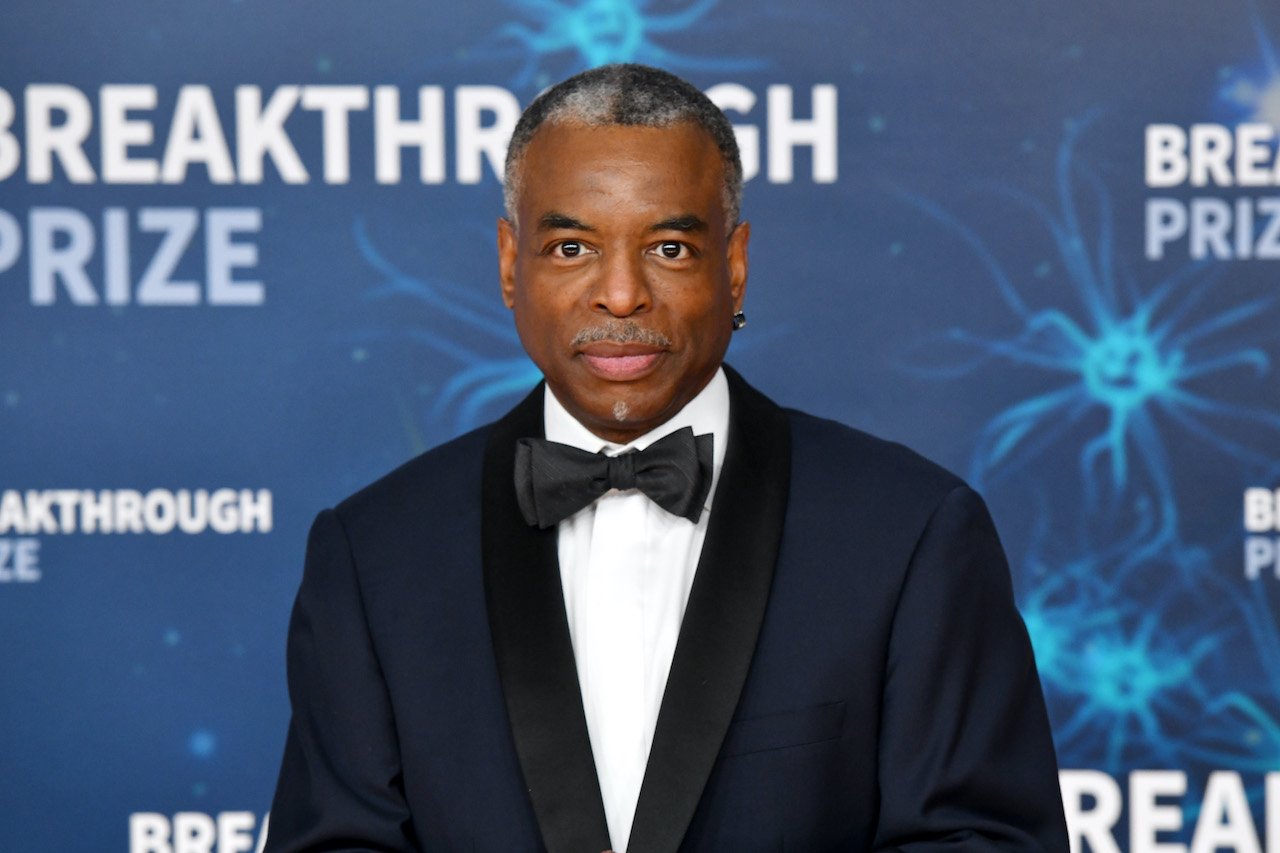 Fans petitioned for LeVar Burton to become 'Jeopardy!' host
Burton became a household name after his groundbreaking role as Kunta Kinte in the 1977 ABC miniseries Roots. Also portraying Lt. Cmdr. Geordi La Forge in Star Trek: The Next Generation and serving as host of Reading Rainbow for over 20 years, Burton is a devout fan of Jeopardy!. The award-winning actor has been vocal about his interest in permanently taking over the lectern after the death of legendary game show host Alex Trebek in November 2020.
"This is something that I really think is a good idea," Burton said, according to USA Today. "I think it's a good fit of what the show is, what the show requires and what I feel like I bring to the table. I feel as strongly about my rightness for this as I did about Kunta and Geordi. And I'm that invested in getting the job."
Burton's not the only one who feels he's the man to head the game show. A petition from Change.org began circulating in November to make Burton the full-time quiz master, with currently over 240,000 signatures. The Emmy winner expressed his appreciation for the effort.
"Even if nothing comes from it, I can't tell how much how I appreciate all y'alls love and support!" he tweeted on November 12, 2020.
'Reading Rainbow' star LeVar Burton takes the 'Jeopardy!' lectern this summer
Now on the Jeopardy! guest-hosting schedule from July 26 through July 30, Burton recalled meeting Trebek for the first time.
"He was unbelievably smooth," Burton said. "You sense that on TV. In person it's even more apparent just how comfortable he was. And relaxed. And very, very, very, very smooth. Just effortless. And I know how much work it takes to make it look that easy."
The Star Trek star has been on the other side of the podium, winning the celebrity version of Jeopardy! in 1995. Burton credits his love for the game as a major qualification for the full-time hosting gig.
"I've watched it almost every night my entire life, or since (I was) in the fifth grade," he said. "Like everybody else in America, I just think the world of the game. Because I think we all just love to measure ourselves against what we know is a very high pressured situation. That's why it's as popular as it is."
'Jeopardy!' announces new dates and guest host additions
According to the Jeopardy! website, Cooper wraps up his guest-hosting stint on April 30, followed by 60 Minutes correspondent Bill Whitaker from May 3 through May 14. The Big Bang Theory alum Mayim Bialik is scheduled to take over the lectern on May 31 through June 11.
Today Show star Savannah Guthrie will man the podium from June 14 until June 25. CNN chief medical correspondent Dr. Sanjay Gupta makes his debut as quiz master on June 28, with his last episode airing July 9.
New names just added to the list include Good Morning America anchor George Stephanopoulos, who takes on the guest-hosting role the week of July 12. Fellow GMA anchor Robin Roberts takes the baton on July 19, appearing each night through July 23. Roberts is followed by Burton through July 30.
David Faber, co-host of CNBC's Squawk on the Street will guest host Jeopardy! the week of August 2, with Fox sportscaster Joe Buck stepping in from August 9 through August 13.