'Jeopardy!': How Many Correct Responses Did Matt Amodio Give Compared to James Holzhauer and GOAT Ken Jennings?
Many Jeopardy! fans are still mourning the defeat of Ph.D. student Matt Amodio to current champ Jonathan Fisher. Taking game show alum James Holzhauer's spot in second place for most consecutive wins in the show's history, Amodio also surpassed the professional gambler in correct responses during his Jeopardy! tenure. GOAT Ken Jennings still remains a frontrunner in various categories.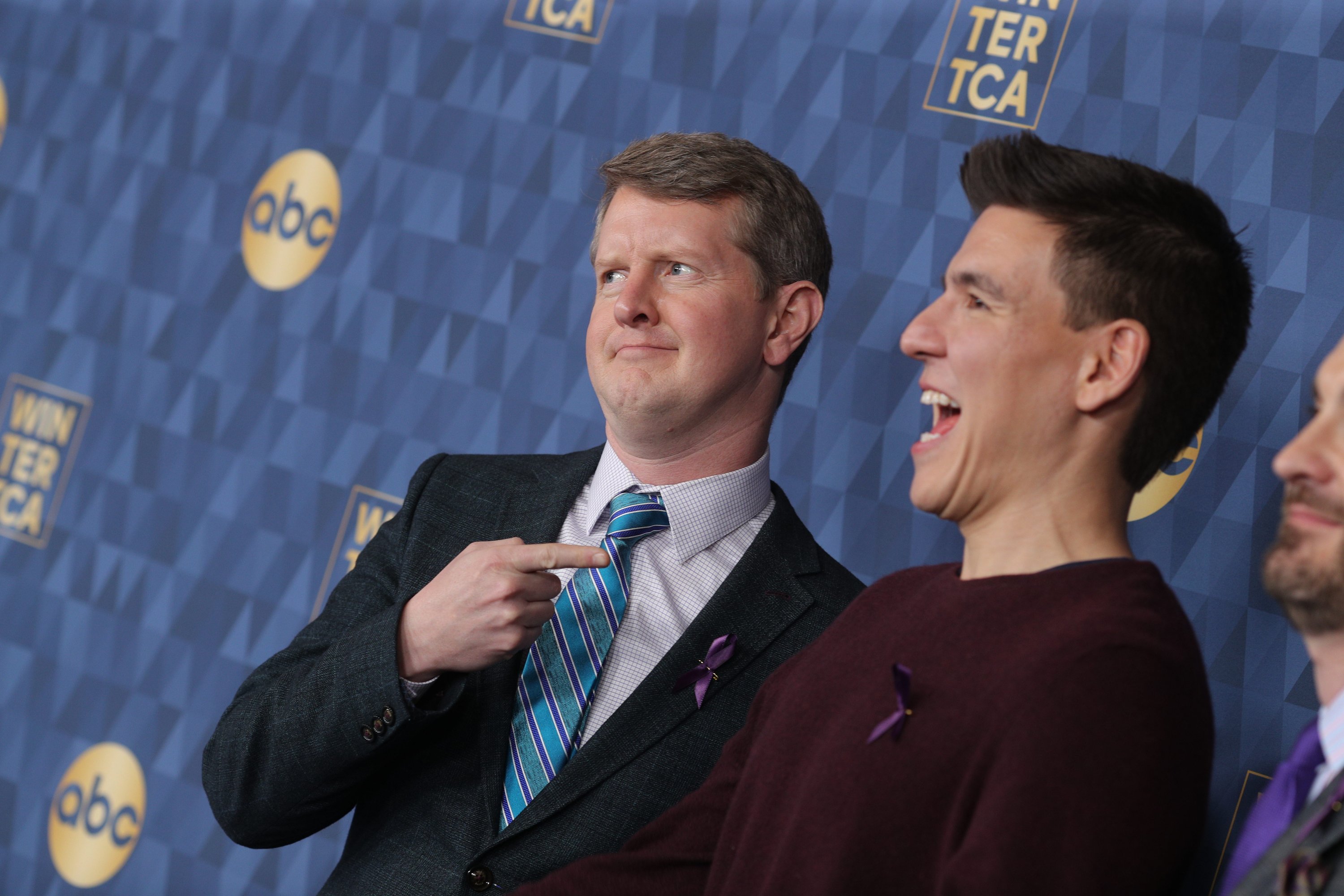 'Jeopardy!' alums have impressive stats
Amodio's 38-game winning streak ended on Oct. 11 when Fisher cleaned up with $29,200 in total winnings, where the Ohio native tallied just $5,600. Still, with $1.5 million in cash after his Jeopardy! run and a spot in the Tournament of Champions, Amodio has earned his own claim to fame in the number two spot for most consecutive wins. According to TheJeopardyFan.com, Amodio gave 1,299 correct responses over the course of 38 games.
Thanks to going "all in" on Daily Doubles, previous champ James Holzhauer went home with $2,462,216 in cash after 32 games. Still, Amodio slightly edged him out in trivia knowledge. Holzhauer responded correctly 1,186 times on the show, just 113 shy of the Yale student's record, which could be attributed to less playing time. Holzhauer went on to compete in Jeopardy!'s Greatest of All Time Tournament against Jennings and alum Brad Rutter.
Jennings has more than earned his current GOAT status. Raking in the highest Jeoapardy! total at $2,520,700 during his record 74-game streak, the GOAT gave 2,693 correct responses throughout his original stint on the show. His Greatest of All Time victory solidified his Jeopardy! standing in history.
Matt Amodio is enjoying his 'Jeopardy!' fame
As a Yale research assistant studying machine learning and artificial intelligence, Amodio is back at work and focused on getting his doctorate. His stint on Jeopardy! has definitely given him some notoriety, but Amodio admitted it's business as usual now that his winning streak ended.
"I think the only thing that's changed really is how much attention I'm getting," Amodio told Yale Daily News. "But it hasn't changed my day-to-day or hour-to-hour life all that much."
Though he realizes his moment in the spotlight will soon fade, Amodio is enjoying his celebrity status while it lasts.
"I had something happen that made me popular, and then as that thing becomes farther and farther away in time, I will become less and less popular," he remarked. "I know that I don't have to acclimate to the changes too much. Just trying to ride the wave and enjoy it."
Jonathan Fisher and Matt Amodio may compete in 'Jeopardy!' Tournament of Champions
Amodio and Fisher have both clinched spots in the Jeopardy! Tournament of Champions for 2022. The former champ admitted he's a bit apprehensive about the heightened competition.
"I'm a little nervous about going in with high expectations that I should dominate and then just underwhelm with my performance," he said. "Hopefully I do well. It should be fun no matter what, but I am a little nervous."
Fisher is already pumped at the possibility of going up against Amodio again should their paths cross in the TOC.
"I mean it would be amazing, it's one of the highlights of my life to be here but also to have played against Matt," Fisher shared, as reported by Outsider. "So to get to do it again would just be icing on the cake."