'Jeopardy!': Matt Amodio Admitted to Being Superstitious About This
Matt Amodio has become a steady presence on Jeopardy!. Recently bumping former champ James Holzhauer down to third place for most consecutive wins, the Ph.D. student is hoping to unseat GOAT Ken Jennings from the number one spot. Amodio credits his love of reading for his impressive intellect, though the Jeopardy! star admits to a superstition he chooses not to break.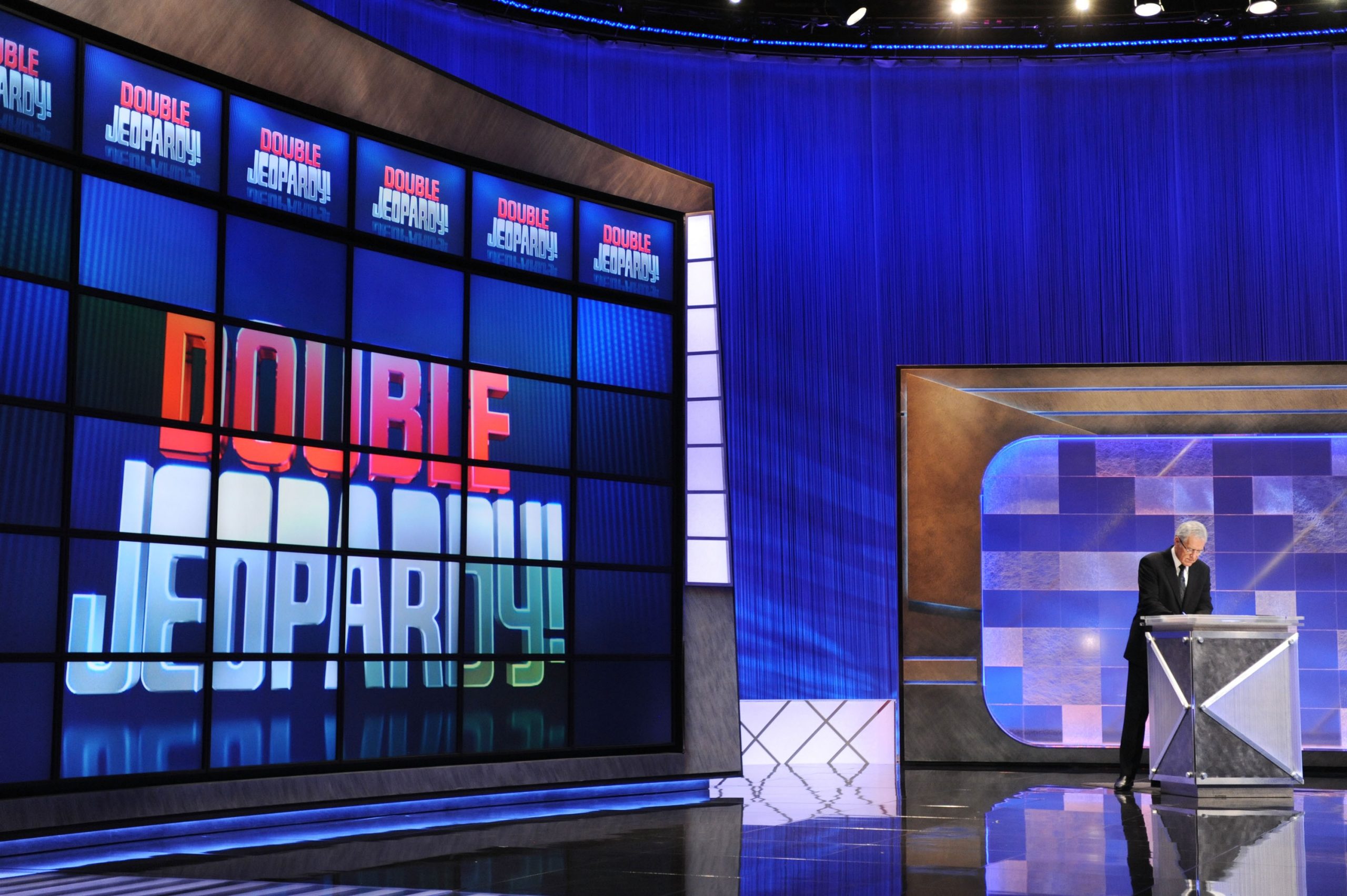 Matt Amodio won't buy new clothes for 'Jeopardy!'
Now that Amodio has surpassed the million-dollar mark in winnings, some may assume he's hitting the mall for some designer labels. The Yale student admitted he prefers to wear clothes from his own closet while competing on Jeopardy! for fear of breaking his streak.
"I'm a little bit superstitious about that," he said in an interview for Jeopardy.com. "I'm worried about acquiring a new wardrobe and then boom—it all ends just like that and I'm never going to be able to wear those clothes again."
Apparently, Amodio has never been one for fashion and revealed he never even liked to don anything fancy for Halloween as a kid.
"I famously did not enjoy Halloween at all," he remarked. "The only time I dressed up was when I was nine and I put on my baseball uniform from little league. That was my compromise with my parents that I would do it."
RELATED: Why 'Jeopardy!' Champ Matt Amodio Revealed This Fear on the Air
'Jeopardy!' champ wants to surpass the GOAT
Pursuing his Ph.D. in computer science at Yale University, Amodio didn't expect to hit the seven-figure mark in winnings. He went into the Jeopardy! competition with practical goals.
"It is a good feeling to have won more than $1.2 million," Amodio wrote in an article for Newsweek. "I won the annual rent for my apartment in my first game, and that was an optimistic best case scenario I had in mind going in: being able to pay a whole year in rent."
Holzhauer won $2,464,216 in his 32 victories on Jeopardy!, with Jennings holding the title for most money and most consecutive wins. The GOAT took home $2,462,216 after staying on the show for 74 games. Amodio is hoping to break Jennings' record in total cash, but not by much.
"I got to the point where I thought I could consider winning $100,000," Amodio explained. "Then $250,000 happened, then $500,000 and then $1,000,000. I guess the ultimate goal is to win one dollar more than Ken and to have the record for the show!"
Matt Amodio is frugal despite his 'Jeopardy!' jackpot
Despite his winning windfall, Amodio is conservative in his monetary mindset.
"I don't think of myself as rich," he said. "It just feels like I have a net underneath the tightrope walking that is life in general. I guess eventually it will start to sink in, but as of now, I still feel like a PhD student with a small stipend. I've always tried to live on as little as possible and pocket away what I could for a rainy day. Now, my rainy day fund is overflowing."
RELATED: 'Jeopardy!': What Is Matt Amodio Studying at Yale University?
As for the Jeopardy! champ's spending plans, Amodio is keeping it simple since he is still getting used to his new financial status.
"This is the kind of financial security I've never had before," Amodio shared. "But I have zero plans to spend the money. The air conditioning in my car has been broken for 6 or 7 years and I'm finally going to use this money to fix it. That's probably it."