'Jeopardy!': Why Matt Amodio Says Mayim Bialik's 'Hosting Situation' Isn't an 'Easy One'
Jeopardy! has yet to name a permanent host. Record-breaking GOAT Ken Jennings and Mayim Bialik were named guest hosts through 2021 after the ousting of executive producer Mike Richards. When reports of Richards' past controversial comments made headlines, the iconic game show was suddenly in the spotlight for reasons outside of the trivia board.
Current champ Matt Amodio commented on the revolving personalities at the podium during his profitable run, noting Bialik's taking over the legendary lectern after Richards was no simple feat.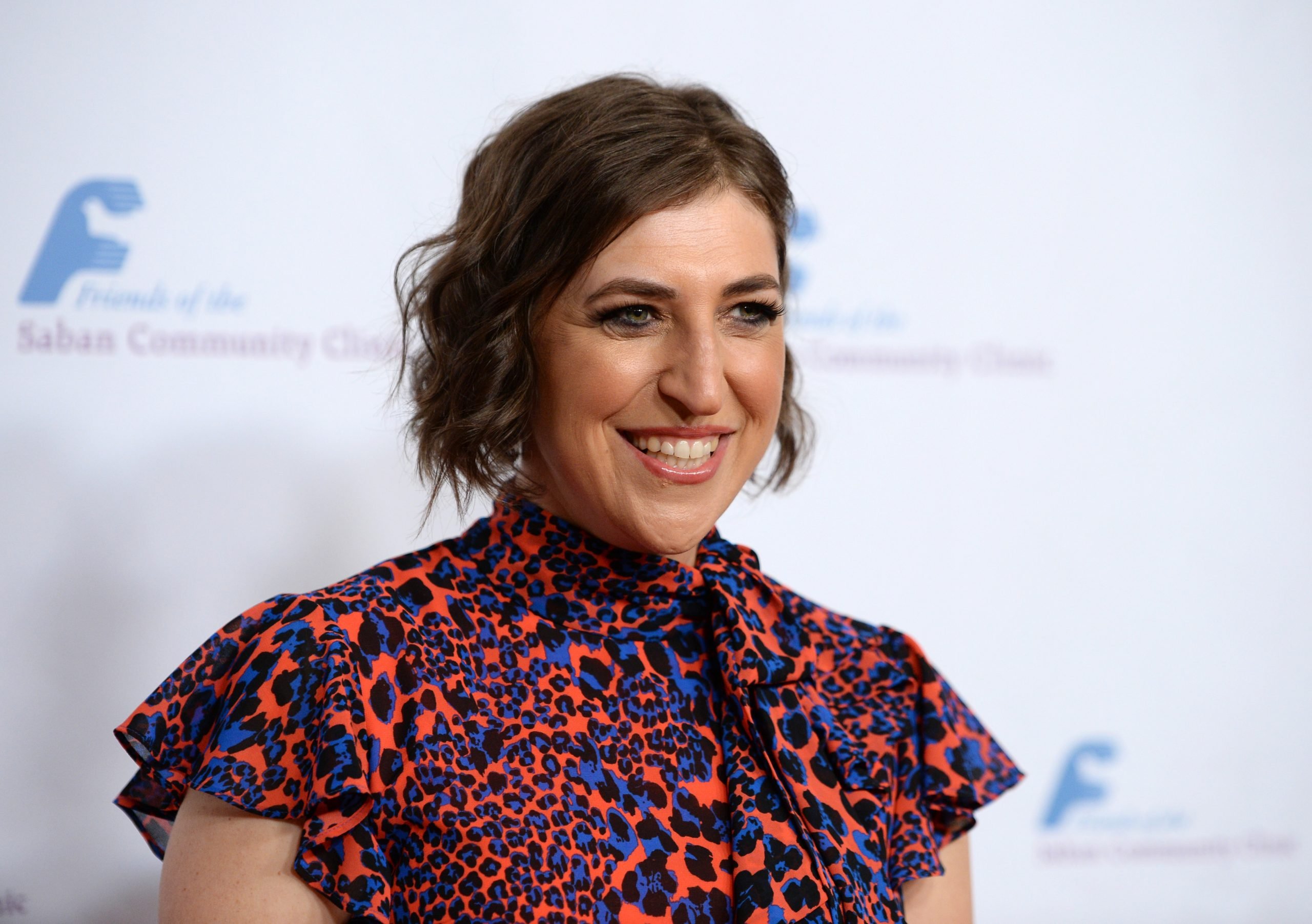 Matt Amodio has met several celebrity hosts
Amodio has been on a winning streak since July and competed under a myriad of guest hosts including Robin Roberts, LeVar Burton, and Joe Buck. The Jeopardy! champ was unfazed by the lack of a consistent moderator.
"I don't think it was disruptive having six different hosts," Amodio wrote in an article for Newsweek. "I'm not really focused on the host when I'm playing. I'm just staring at the question, trying to remember, so it didn't really impact me at all. There are also 20 people on set working for Jeopardy!, all doing their jobs and making you feel comfortable, the fact that one of them is changing isn't so huge."
With Jeopardy! becoming a hot topic on the news due to the controversy with Richards, Amodio gave props to Bialik for stepping in during a tumultuous time.
"To hear that Mayim felt I came across as easygoing makes me feel so good," the Ph.D. student revealed. "I know her situation was not an easy one. She knew the attention was going to be on her with the hosting situation, and she had to jump in there unexpectedly. She does a really good job. I have been amazed by her."
'Jeopardy!' champ said Mike Richards 'treated me very well'
Amodio began his million-dollar stint on Jeopardy! when Richards was named as permanent host of the game show. He recalled the executive producer as being very cordial.
"I did have a chance to meet Mike Richards," Amodio shared. "He was the executive producer on the show before he was the host and he was always extremely nice to me. He treated me very well. I'm just a contestant, I'm not in the backstage area, but still, he always made me feel comfortable."
The Jeopardy! star praised the entire staff for keeping the game show on track during all the upheaval.
"There was a lot of turmoil happening," the Yale student wrote. "But he and everyone on the staff did a great job of keeping the contestants feeling as normal as possible."
Mayim Bialik kept a distance from the 'Jeopardy!' news
Bialik was well aware of the pandemonium surrounding Jeopardy! when she was asked to take over the guest host post upon Richards' firing. She chose to ignore the headlines and just focus on manning the quiz board.
"I don't feel any of the drama when I'm there, and I would like to think that's hopefully what I can offer: that I don't read the news," Bialik told Glamour. "In some cases, that's a detriment, because I don't always know what's going on. But I'm not checking Twitter on my way in to see who thinks should be on Jeopardy! that day. I go to work, and I do my job." 
The Call Me Kat star places a priority on bringing balance back to the beloved game show for viewers and those behind the camera.
"A lot of us didn't realize how much and with what intensity people would be invested in these conversations about Jeopardy!," Bialik remarked. "This is not a world that has had drama. It's been a pretty wild ride. … What I want is stability for the crew and for the staff and, as much as possible, for the viewers. There's a reason that Jeopardy!'s been known as a low-drama, no-drama form of entertainment. That's how it should be."