'Jeopardy!': Matt Amodio Ties Champ James Holzhauer's Consecutive-Win Record
Matt Amodio is now neck-and-neck with 'Jeopardy!' champion James Holzhauer in consecutive wins and may pull ahead in tonight's game.
Matt Amodio now stands toe to toe with a Jeopardy! legend. After winning his 32nd game on Sept. 30, Amodio just tied champion James Holzhauer's record for second place in most consecutive games won. The Ph.D. student is hoping to bump Holzhauer down in rankings at the quiz board tonight.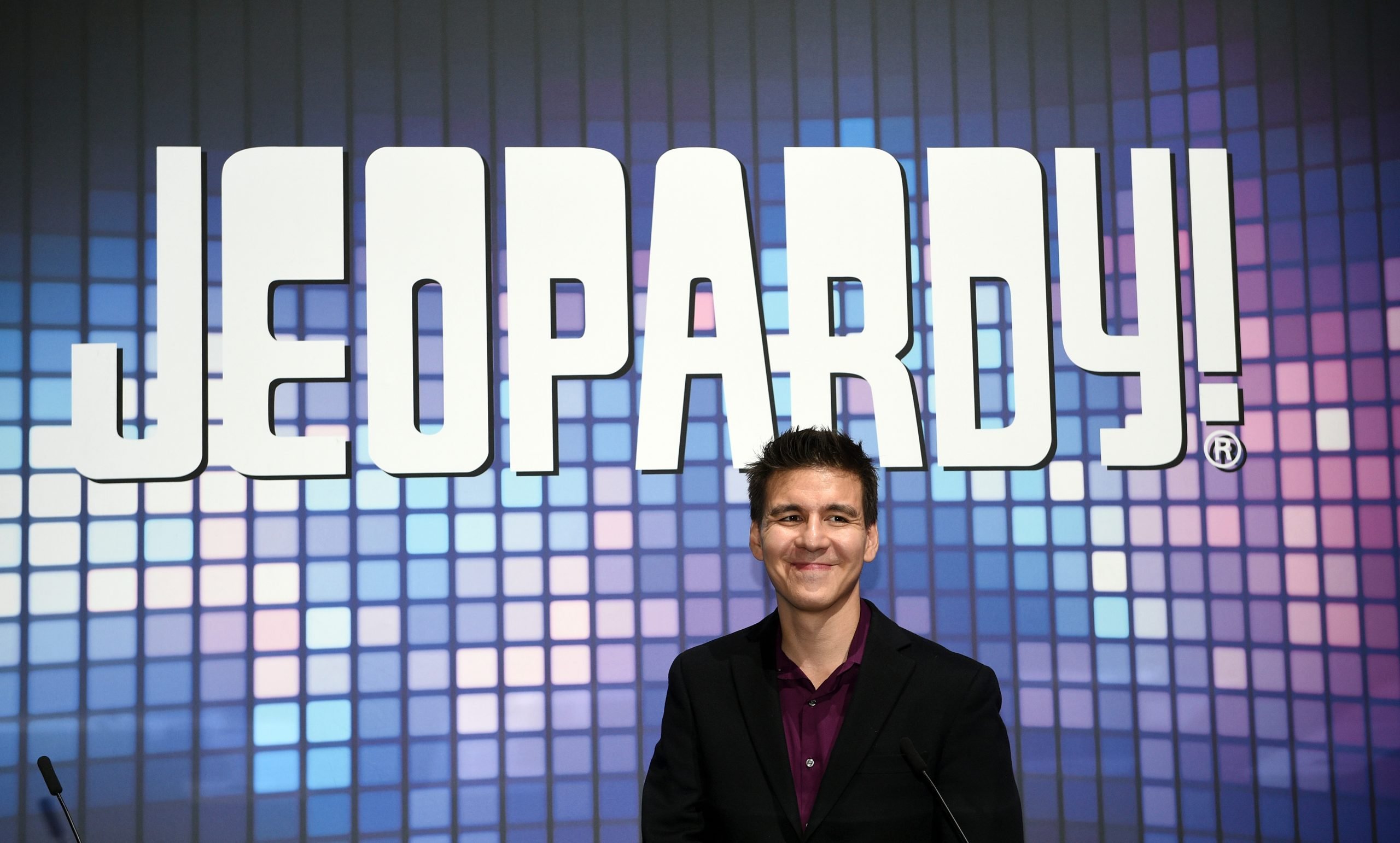 Matt Amodio has to catch up to James Holzhauer's 'Jeopardy!' cash total
Jeopardy! GOAT Ken Jennings remains in the number one spot for consecutive victories at 74 games, as well as highest-winning amount at $2,520,700. Holzhauer's 32-game winning streak raked in $2,462,216, ranking him in second place for both consecutive wins and cash prize total. Amodio recently crossed the million-dollar mark in the quiz game and shows no signs of slowing down. Still, the trivia guru kept his expectations low when he started his Jeopardy! journey.
"This was beyond my wildest dreams going in," Amodio said, as reported by Deadline. "I knew it was a possibility, but I thought it was a very remote possibility, and to have it actually happen is unbelievable."
Amodio posted props to Holzhauer prior to game time about possibly tying one of his Jeopardy! records.
"Tomorrow on #Jeopardy! I have the chance to remind everybody how much better than me @James_Holzhauer is in literally every way," Amodio tweeted. "It would be an honor to be unfavorably compared to a person I admire so much!"
Matt Amodio is 'cautious' on 'Daily Doubles'
Holzhauer's experience as a professional gambler prompted him to go "all in" when he'd hit upon a Daily Double and bet his entire jackpot. Amodio often risks high amounts on those particular clues and understands Holzhauer's tactic, though it may seem dangerous to viewers.
"If I had to put one word on my strategy sheet, it's 'cautious,'" the Yale student told Vulture of wagering on the Daily Double clues. "I realize that's deceptive because it might seem not cautious to bet a large amount on a Daily Double, but it's a cautious move if you're worried that you don't have control of the rest of the game. If you're on the stage and it's your Daily Double, that's where you have the most control."
Amodio also tends to carefully enunciate his answers, especially on Daily Double clues, a practice on which he's received some feedback.
"That's also the reason why I try to speak as slowly as possible," Amodio explained. "I've gotten criticisms from strangers about that, which is fine… You have a couple of seconds before the timer goes off. I don't have to hastily say something. I always try to slow the game down and use every second I'm given by the rules of the show to make sure I'm comfortable with my answer and go on that basis."
'Jeopardy!' champ is adjusting to fame
Amodio has been making headlines due to his exceptional winning streak. While he appreciates the interest, the Ohio native is trying to adapt to his newfound fame.
"It's been amazing," Amodio remarked. "I'm an introverted and quiet person. I generally don't like my time in the sun, so it's been strange to get interview requests and hear from people who I haven't heard from in a long time. Random strangers are emailing me just from finding my email address online. I've been getting a ton of attention. Maybe you get used to it over time, but it hasn't come yet."
Despite his shy nature, Amodio is grateful for the support he's getting from Jeopardy! fans and former competitors.
"I'm tickled and a little bit uneasy with all of it," he admitted. "Many Jeopardy! contestants have messaged me with congratulations. … I've been pleased that everyone has been very nice to me."