'Jeopardy!': What Mattea Roach Told Ken Jennings After Her Streak-Ending Loss
Ken Jennings hosted the majority of Jeopardy! episodes during Mattea Roach's 23-game winning streak. The Canadian lost to Danielle Maurer on May 6, ending her epic run. Roach reflected on her Jeopardy! journey and revealed some initial comments to Jennings after her final game.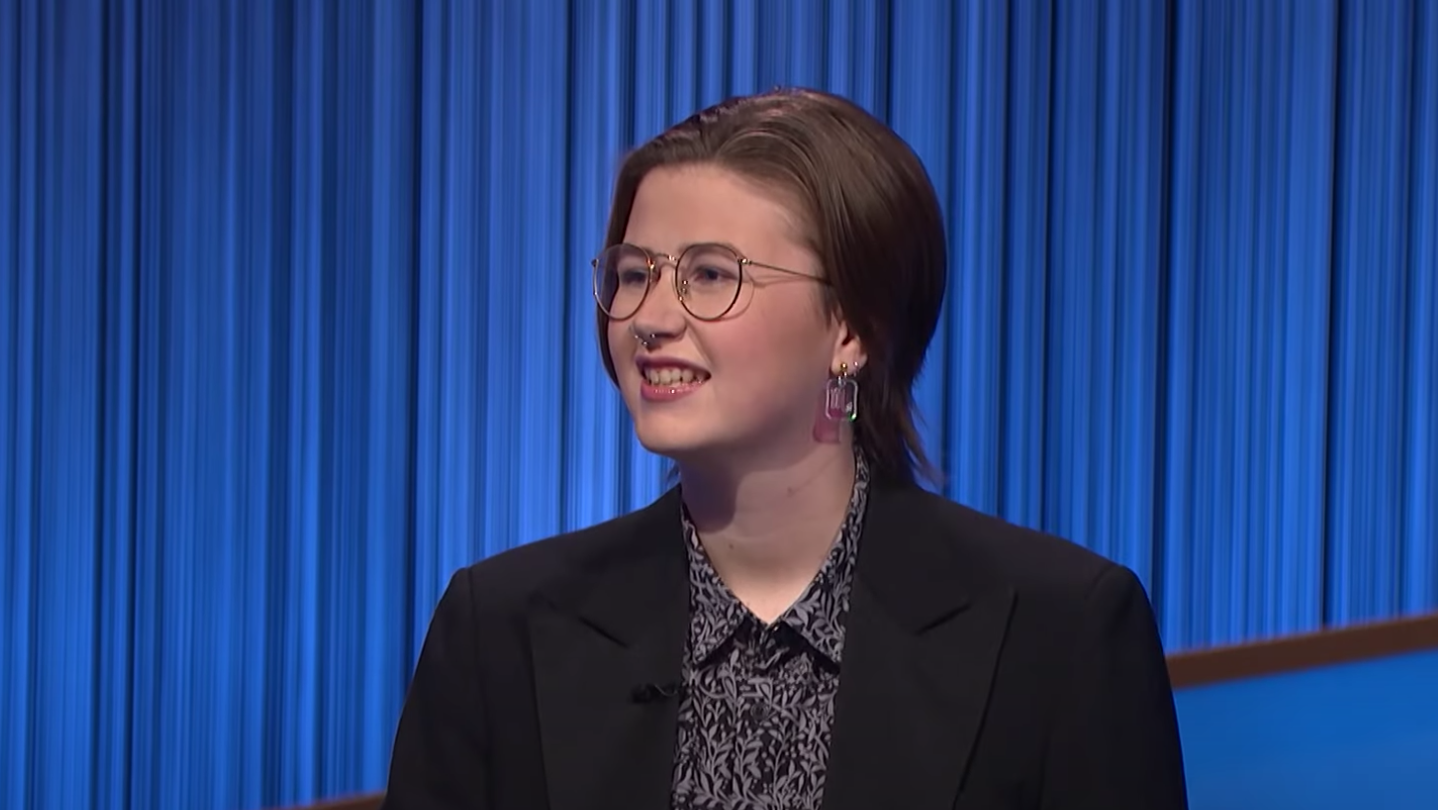 Mattea Roach has her own 'Jeopardy!' ranking
On May 6, Final Jeopardy featured the clue: "These two mayors gave their names to a facility built on the site of an old racetrack owned by Coca-Cola magnate Asa Candler." The answer: "Who are William Hartsfield and Maynard Jackson?"
Roach went into Final Jeopardy leading with $19,200. She wagered $3,601 but answered incorrectly. Maurer, an Atlanta resident, had $11,400 and was able to nail the correct response referencing the city's airport, adding $4,200 to her total. That meant Roach lost by $1 at $15,599, making Maurer the winner with $15,600. Contestant Betsy Hobbs finished in third place.
"It feels still kind of like a dream," Roach said in a press release following the loss, according to People. "I really came down here hoping to maybe win one game and so I still can't believe it. It's strange, obviously I didn't come through in the last one, but I still feel so happy and so lucky to have had this experience."
Roach holds fifth place for most consecutive wins on Jeopardy! This puts her in an elite league of former contestants. Super champs Jennings, Amy Schneider, Matt Amodio, James Holzhauer, and now Roach are all in the top five for the category. And Roach walked away with a jackpot of $560,983.
'Jeopardy!' champ gave props to her competitor
The 23-year-old clearly had no regrets despite being defeated on May 6. Roach expressed her well wishes to Maurer and shared what she told Jennings when the game was over.
"I don't feel badly at all about the way that I played in the game," Roach told The Globe and Mail. "I was super happy for Danielle. She was a very deserving champion. I remember Ken Jennings asked me at some point after we stopped tape, 'How do you feel?' And the one thing that I could think of to say to him was, 'I get to go home.'"
But the Jeopardy! phenom will return for the 2022 Tournament of Champions this fall. Following her loss, Roach opted for some R&R and was thankful for the downtime.
"When I got home, I lay down," she shared. "I don't think I even took a nap. I think I just lay down for a couple hours. When it was over, it was just this release of pent up energy. … I was like, 'Oh, thank goodness.'"
Mattea Roach became a famous face on 'Jeopardy!'
Like several former Jeopardy! champs, Roach earned celebrity status during her record-breaking run. With viewers commenting on her animated hand gestures and extensive breadth of knowledge, the Toronto resident took her moment in the spotlight in stride.
"I've realized that I should really just appreciate the fact that people are so excited on my behalf and excited about this wonderful thing," Roach told The Globe and Mail. "This is probably one of the best things that's happened to me so far in my life. I should just embrace the fact that people are so excited about it. Because who gets to have this experience?"