'Jeopardy!' May Improve Matt Amodio's Dating Game: 'I Have Had Romantic Proposals'
Matt Amodio became somewhat of a celebrity during his record-breaking stint on Jeopardy!. With viewers still noting the void left after the "Amodio Rodeo" came to an end, the Ph.D. student garnered his quite a fan following over the course of his 38-game winning streak. Amodio recently revealed that the exposure has given him some major attention as a potential suitor.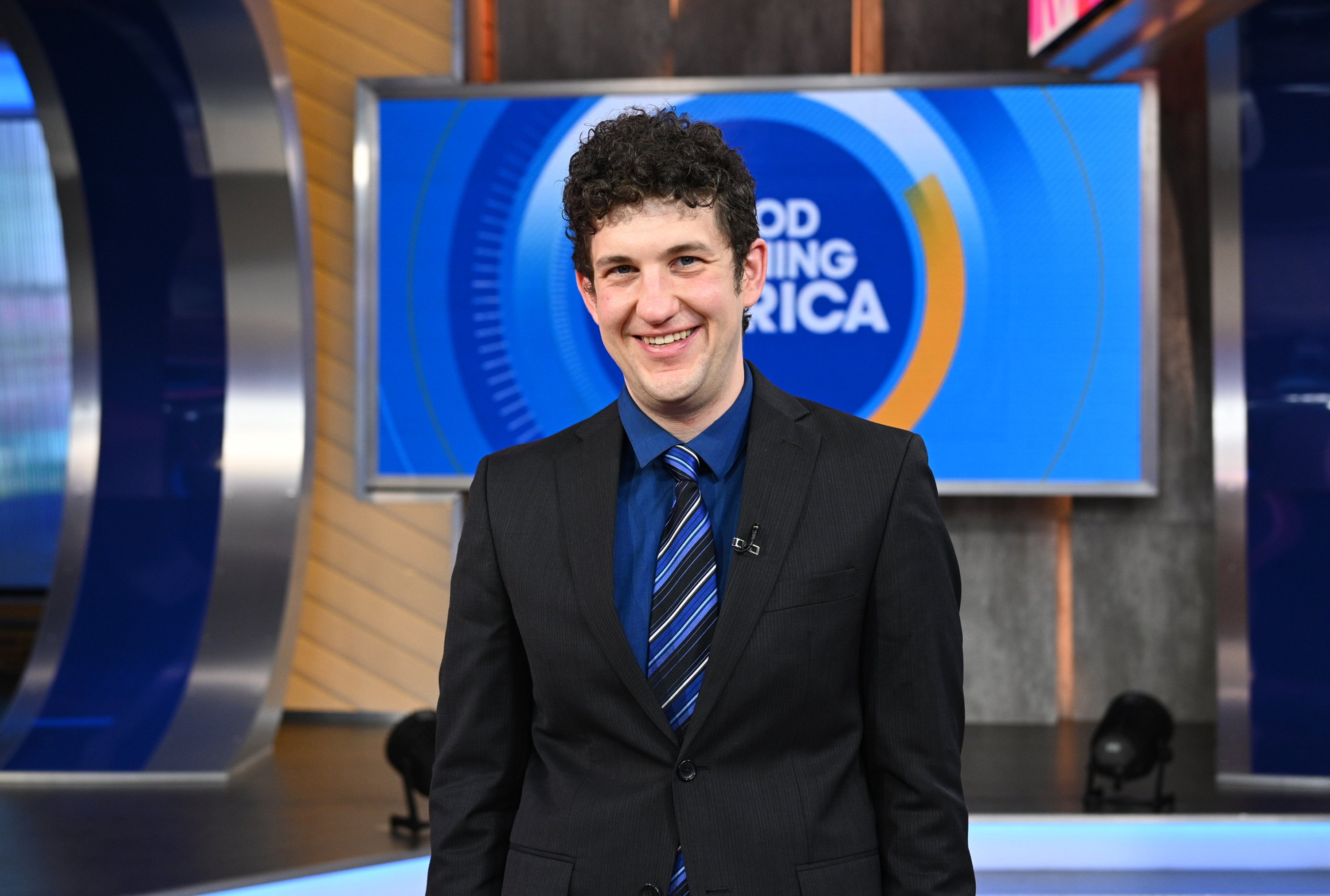 Matt Amodio gets asked out 'a lot' after becoming a 'Jeopardy!' star
In addition to being renowned as a quiz whiz, Amodio earned a reputation as a class act and good sport. He acquired his own fan base while on Jeopardy! which continues despite no longer being at the trivia board.
"It has also been really strange having fans of any kind, and pretty significant fans as it turns out!" he wrote in an Oct. 14 article for Newsweek. "When I left the show for the first time after 18 games in the last season, I was wondering if I would be remembered at all. Or, if I would do OK, then not as good as the best and move into the forgotten realm."
Some viewers are seeing the Jeopardy! champ as excellent relationship material, where he's receiving numerous invitations hinting at romance. For now though, the Yale student is focusing on getting back into a routine sans Jeopardy!
"I have had romantic proposals since being on Jeopardy!" he admitted. "I've had a lot of messages asking me out. … I don't know exactly how to interact with those. I'm single at the moment and I hope that perhaps having been on Jeopardy! will make my life in the dating sphere a little easier! But I'm also decompressing a little bit from my Jeopardy! experience and so dating will be a post-Jeopardy! undertaking."
'Jeopardy!' champ increased his Twitter following
It's easy to see why Amodio became such a beloved competitor. He exudes humility and continues to encourage Jeopardy! fans to keep watching the show.
"I don't really know how to process seeing these people who are just genuinely interested in me," Amodio shared. "It's a good feeling, but I don't feel like I deserve it. And, for the people who are saying they are having trouble watching Jeopardy! now that I have lost—they should definitely still watch Jeopardy! It's the best show."
Amodio made a practice of interacting with people who commented on his Twitter account, which resulted in a massive following.
"I started by having so few Twitter followers that whenever I got a notification I could respond and I kept to that strategy," he explained. "Then, my follower count just kept going up. At some point, I just didn't think I could respond to every mention anymore. So I try to look for people I haven't heard from before and give a shout out to them, to see if I can make their day a little bit brighter."
Matt Amodio encourages others to push themselves
The Ohio native is flattered that his Jeopardy! journey has resonated with people, and hopes to be an example of reaching for the stars.
"I'm happy to be a role model as a regular guy who just happens to be smart," Amodio wrote. "To imagine young kids want to be like me is music to my ears. It makes me feel so good. I try to tear down that barrier between what people think they are capable of and what they think others are capable of."
Amodio opened up about his own struggles with self-doubt and prompts others to take chances even if they feel ill equipped.
"I've experienced a lot of insecurity; thinking I'm good at something or smart, but that other people projected so much more confidence," Amodio remarked. "I confused the confidence they projected with having some skills that I thought I lacked. I hope to show that you don't need to assume other people are capable of things you aren't. My message to others would be: just give it a try."