'Jeopardy!': Mayim Bialik Found Out About the Guest Hosting Gig From Her Son
The Big Bang Theory star Mayim Bialik just took over as guest host for a two-week stint on Jeopardy!. A longtime fan of the game show, Bialik wanted a shot to stand at the iconic lectern after one of her sons discovered the opportunity online.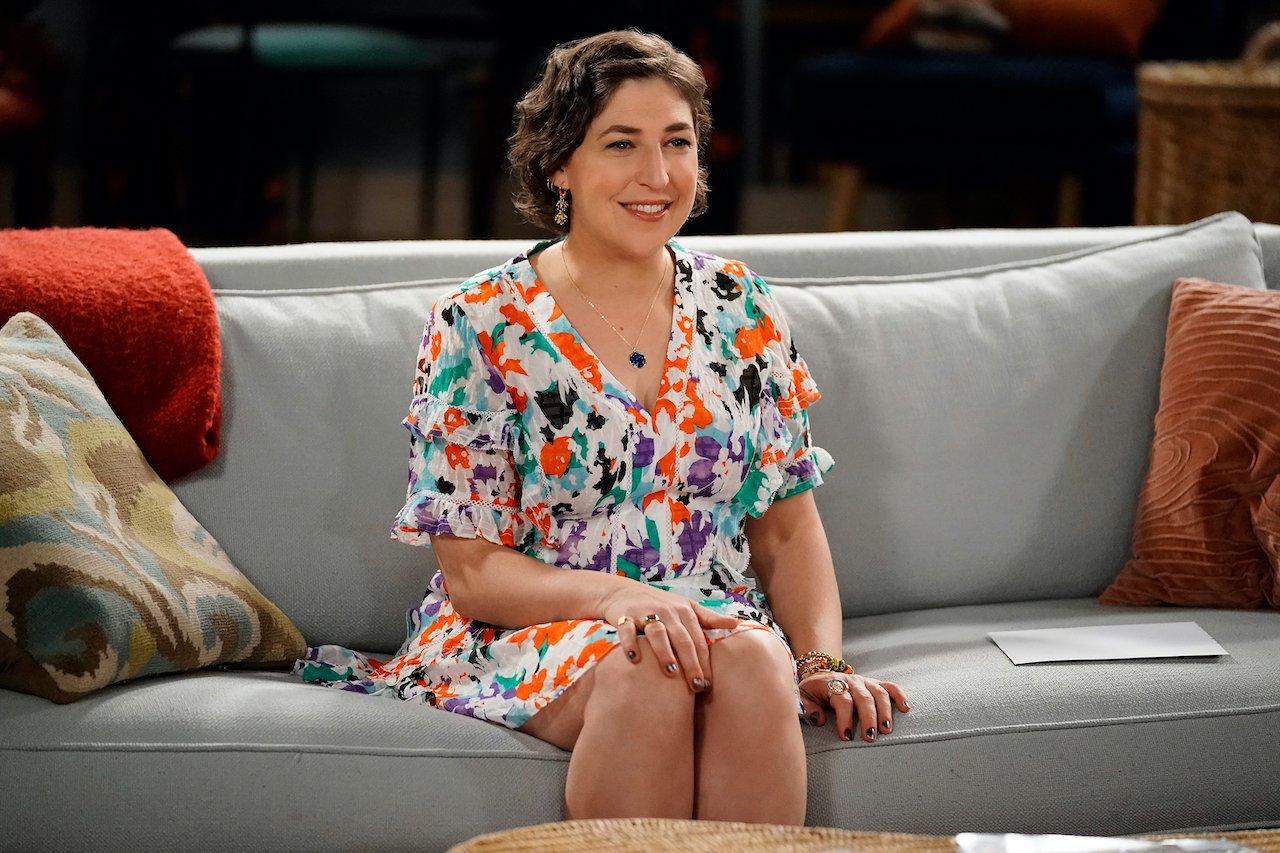 Mayim Bialik's son shared news of the 'Jeopardy!' guest host search
After game show icon Alex Trebek died of pancreatic cancer in November 2020, Jeopardy! producers had to line up a roster of guest hosts while they were still in mourning. Recruiting celebrities and former contestants, producers sought those who would best carry on Trebek's legacy and the Jeopardy! brand.
Bialik, who holds a Ph.D. in neuroscience, brings a strong academic background along with being a Jeopardy! loyalist. The mom of two boys — Miles, 15, and Frederick, 12 — Bialik found out about the guest hosting gig when her oldest son discovered the news while scrolling the internet.
"My older son is the one who originally said 'Did you know they're looking for Jeopardy! hosts?'" Bialik shared in an interview for the show. "'I saw on the internet that maybe you should find out'. So, he was really, really proud. He's very, very excited. He, at his age, knows the impact of this show."
While her eldest shares her enthusiasm, her youngest son doesn't necessarily find his mom's Jeopardy! role all that impressive.
"My 12-year-old is a little less enthralled in general with me being in the industry, but I think he knows it's a very iconic thing," the Call Me Cat star explained. "And mostly he'll criticize what I look like because that's what 12-year-olds do."
'The Big Bang Theory' star was 'terrified' when starting 'Jeopardy!' guest hosting gig
While Bialik is accustomed to scripted acting roles, serving as a guest host of an iconic show was a whole new ball game. The Big Bang Theory star wanted to honor Trebek at the lectern.
"I was terrified," Bialik admitted to USA Today. "It's not like you can even try to fill Alex's shoes. Everybody kind of holds his energy present on that stage. You still feel him there, and I think I really just wanted to discreetly and humbly take that podium."
Bialik described the fast pace of the program, which includes reading up to 61 clues per episode. Keeping the tempo of the game was a top priority.
"Every episode moves so quickly, and your job as host is not to mess up, meaning not to read the clue and then re-read it if you stumble," she explained. "It's a very specific and well-oiled machine. I was nervous the whole time, but it was nervous excitement, and once I kind of got into a rhythm it felt more natural, and I felt like I was able to ad-lib a little bit more. But (I) was coached through the things that Alex did that we like to protect and be as little of a nuisance as possible."
Mayim Bialik's academic background helped at the 'Jeopardy!' podium
Bialik's love of academia began at a young age. Her parents were both educators and inspired her to pursue higher learning. Now with an advanced degree to her name, Bialik felt prepared to take on the iconic Jeopardy! lectern.
"I think growing up with two crazy parents really made me equipped to do this," Bialik humorously remarked. "But, no, honestly when I think about the way that I was raised — you know I was raised by two public school teachers, who were documentary filmmakers, and artists. I was taught to learn as much as I could about everything."
She added, "So, honestly, it's really that, that I feel drives me."
Bialik guests hosts Jeopardy! through June 11, 2021.