'Jeopardy!': Mayim Bialik Is Back at the Legendary Lectern and Fans Respond
Mayim Bialik just took over for Ken Jennings on 'Jeopardy!' and viewers are still vocal about who they want as permanent host.
Ken Jennings and Mayim Bialik continue to swap guest-hosting duties on Jeopardy! With both names in the running to take over as permanent host of the quiz competition following the death of Alex Trebek in November 2020, viewers are growing restless with the continued tag-teaming of hosting duties. And many fans are once again lobbying for their favorite between the Jeopardy! GOAT and Big Bang Theory alum.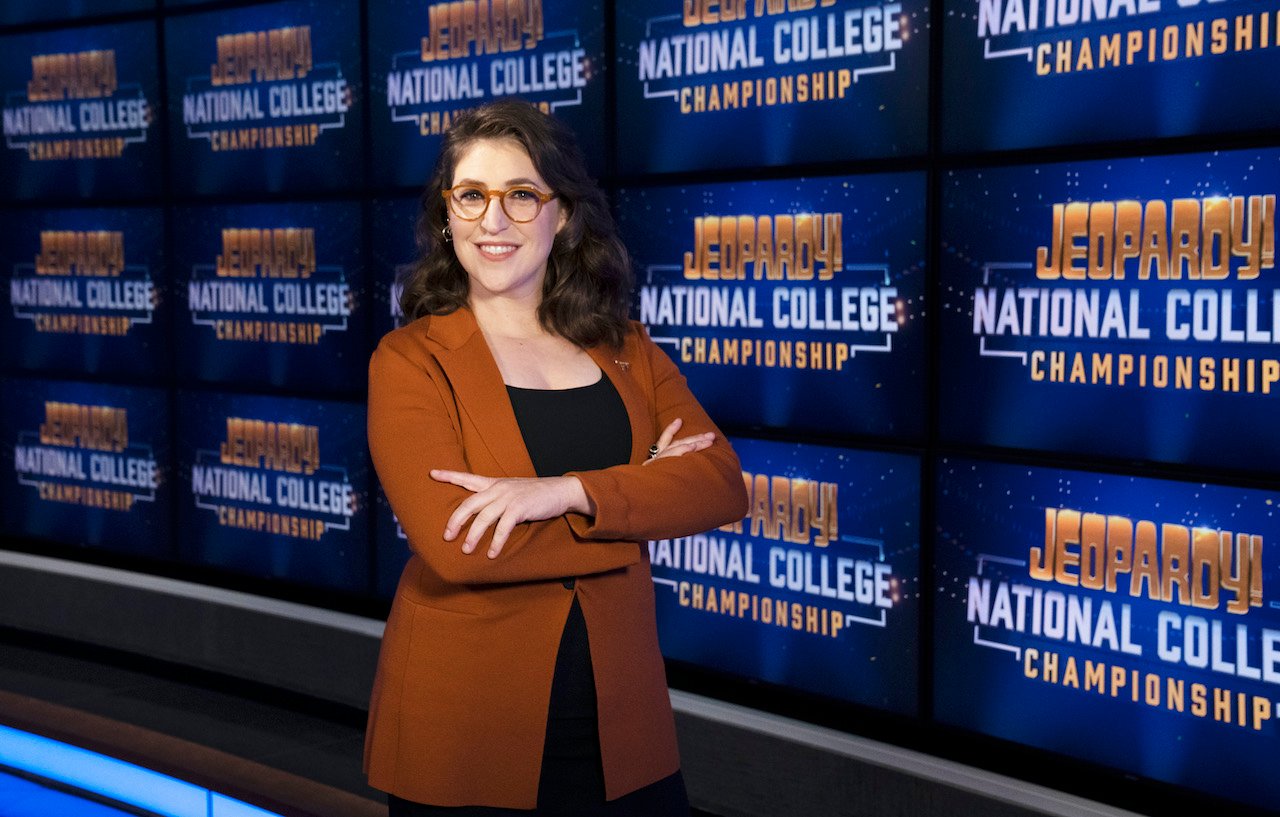 Mayim Bialik returns to 'Jeopardy!' but some fans want the GOAT back
Jennings was at the Jeopardy! lectern for the past few weeks, with Bialik picking up the baton on March 28. The umpteenth switch prompted fans once again to voice their votes on which TV personality would make the best fit as Jeopardy!'s permanent host. Several fans were clearly Team Ken.
"I hate when Ken's not on. Make him permanent," a fan wrote on Jeopardy!'s Instagram account.
"WHY IS MAYIM THERE!!!!!" another asked.
"Please make Ken the host. Mayim doesn't have the connection with the contestants at all," a viewer commented.
"Make Ken the permanent host please. Mayim is nice, but Ken is sharper and generates much better chemistry with the contestants. Wake me up when Ken is back," a follower posted.
"Where is KEN?????😭😭😭 MB is a good actor but a lousy host. I CRINGE WHEN SHE SAYS, NO. She is everyone's worst substitute teacher. Sorry M. Don't mean to be harsh. Just telling you how I feel," a fan wrote.
Votes also come in for Mayim Bialik as 'Jeopardy!' host
Jennings' history with Jeopardy! as a record-breaking champion and "Greatest of All Time" title recipient makes him an obvious fan favorite. While many fans are rallying for him to add "permanent host" to his list of Jeopardy! credits, some viewers continue to cast their vote for Bialik and note the spirited vibe she brings to the job.
"Yay, great to see Mayim back as host! I only watch Mayim. Make her permanent please!" a fan posted.
"Mayim is SUCH a better host than Ken. She's bright, funny, charming and likable. Ken is consistently snarky and condescending to guests," another weighed in.
"I love Mayim, so glad she is back… Mayim is my fav," one wrote.
"I much prefer Mayim – she's got such a spark of energy and fun!" a follower remarked.
"Mayim is so much fun. Please make her permanent and only host," another viewer commented.
Mayim Bialik clearly wants the 'Jeopardy!' job
The Call Me Kat star hasn't been shy about her hopes of landing the Jeopardy! hosting gig full time. Bialik recently gave a bit of a timeline on when she's expecting to hear news on the decision one way or another.
"I would love that," Bialik told Entertainment Tonight on March 13 of possibly being named Jeopardy!'s permanent host. "I like to say I've lived season to season since I was about 13 years old. So, what I know is I'm hosting until May 6, and beyond that, hopefully. Hopefully, I'll know more before May 6."
Jeopardy! fans are eagerly awaiting the announcement of who will take over the legendary lectern. Both Jennings and Bialik have each earned quite a fan base in the process.