'Jeopardy!': Don't Expect 'Pantomime Introductions' From Austin Rogers, Buzzy Cohen, or Alan Lin Ever Again — Here's Why
Jeopardy! is a historically serious game show. Players test their knowledge by answering clues in the form of questions. But every so often there's a contestant who injects some humor into the game.
In recent years, none have done that better than Buzzy Cohen, Alan Lin, and Austin Rogers. Keep reading to learn why the trio won't be doing another one of their famous "pantomime introductions" on the award-winning program.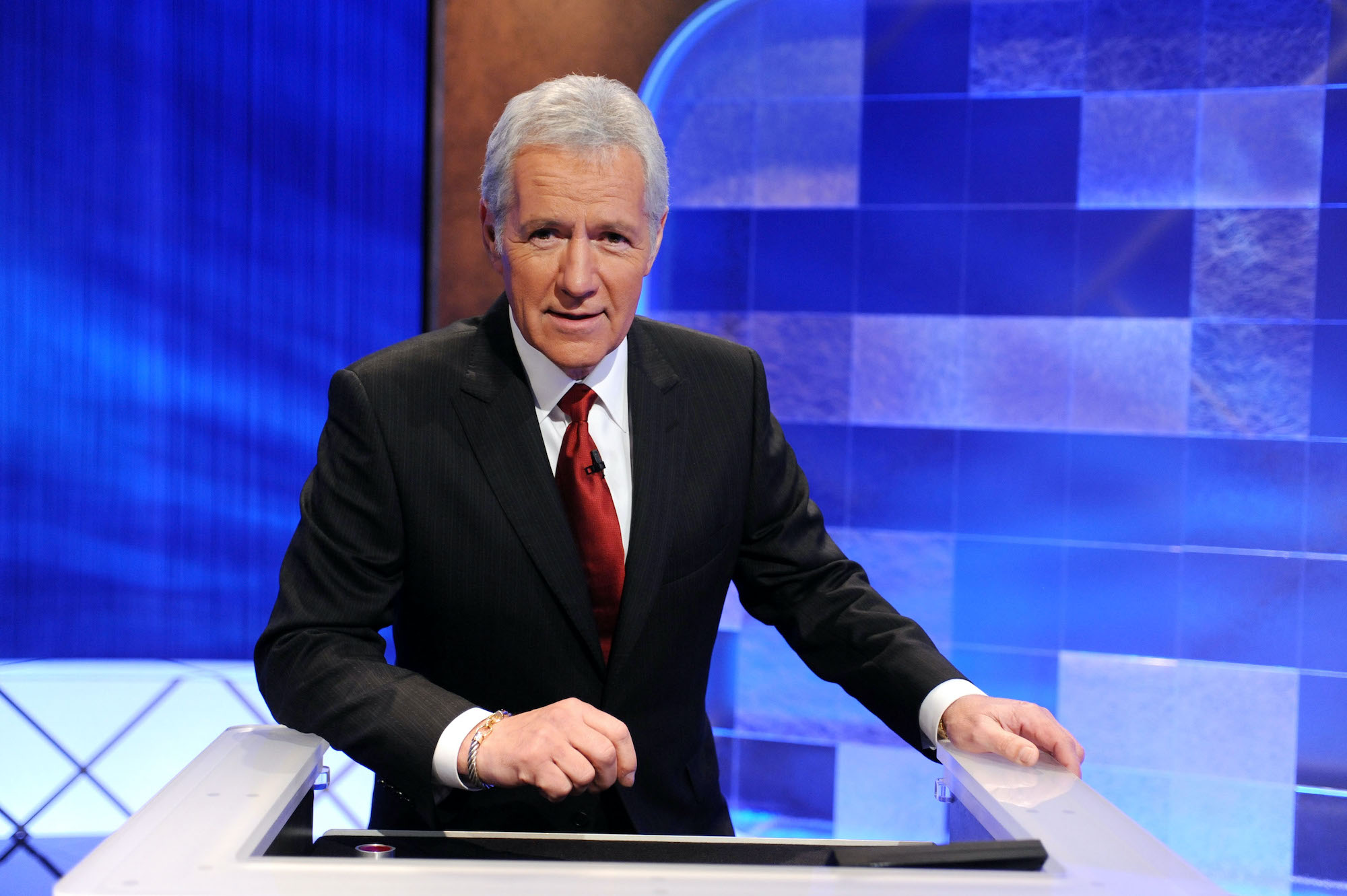 All 3 are 'Jeopardy!' champions
Lin, Rogers, and Cohen know how to have fun on Jeopardy! but they're also really good at the game itself. During their solo appearances on the show, they dominated the gameboard. Lin won six games in a row during his first time on Jeopardy! in 2017. 
As for Cohen, the music executive beat out his competitors in nine games during his 2016 Jeopardy! debut. He also received attention from fans for teasing Trebek in between clues.
Cohen famously wagered nothing in Final Jeopardy. Instead of submitting answers, he chose to tease Trebek some more by putting "What is see you tomorrow, Trebek?!" and "Who is you aren't rid of me yet, Trebek?" as his responses.
Then there's Rogers. A bartender from New York City Jeopardy! fans were first introduced to in 2017, he went on a 12-game winning streak. In doing so, he earned himself a place in the show's Hall of Fame. If he had any trouble answering clues he didn't show it. Rogers played the game with a laidback attitude and ended up winning more than $400,000 in prize money. 
Alan Lin, Buzzy Cohen, and Austin Rogers face off in the Tournament of Champions
It's not until the Tournament of Champions in 2017 that Cohen, Lin, and Rogers cross paths on the game show. The competition is more like a comedy show because the three bring jokes to the game. They teased each other, Trebek, and did dance moves.  
'Pantomime introductions' were a one-time thing, they say
One of the most memorable moments of the 2017 Tournament of Champions is when Cohen, Lin, and Rogers did their "pantomime introductions."
The best part is that Trebek joined in on the fun too. After their unique introductions — typically, Jeopardy! contestants smile at the camera — they set off a trend of sorts. Other contestants on the show tried to do the same thing and they weren't having it. 
In a joint interview with Vulture following the tournament, Cohen and Rogers described how they along with Lin decided to retire their famous intro.
"I think we broke the internet with that and we all agreed we'd retire it," Rogers said. 
What sealed the deal for them? Jeopardy! Teen Tournament contestants who attempted something similar.
"Our pantomimes were of an of-the-Zeitgeist kind of thing," Rogers said. "And once we saw the plethora of imitators we were all on our group text together saying like, 'Eh, we've had enough of that.'"
Buzzy Cohen doesn't 'want to fall into a schtick'
In the same interview, Cohen said fans can expect him to ditch moves they might've seen him do in earlier episodes. He described how when they were filming promos for the 2017 Tournament of Champions, he refused to brush his shoulders off when producers asked. 
"I get that they want recognizable stuff. But also, I don't want to fall into a schtick," he said. "We have fun when we get to be spontaneous, and being told to do it doesn't feel true to its nature."
He continued, saying, "With the pantomime introductions, we didn't tell anyone we were doing it. Alex literally saw it on the monitor and decided to join in, too. Better to stop when you're ahead, you know?"
Cohen won the Tournament of Champions and the trio reunited for the first-ever Jeopardy! All-Star Games in 2019.