'Jeopardy!': Savannah Guthrie Admits It 'Takes a Village' to Get Her Ready to Guest-Host the Quiz Show
It's time for a new Jeopardy! guest host and this time up, it's Today host Savannah Guthrie who took the morning show's viewers back-stage for a peek into her two-week stint on the show.
Her takeaway from her two weeks at the lectern formerly occupied by the late Alex Trebek? The beloved longtime host made the job look easy.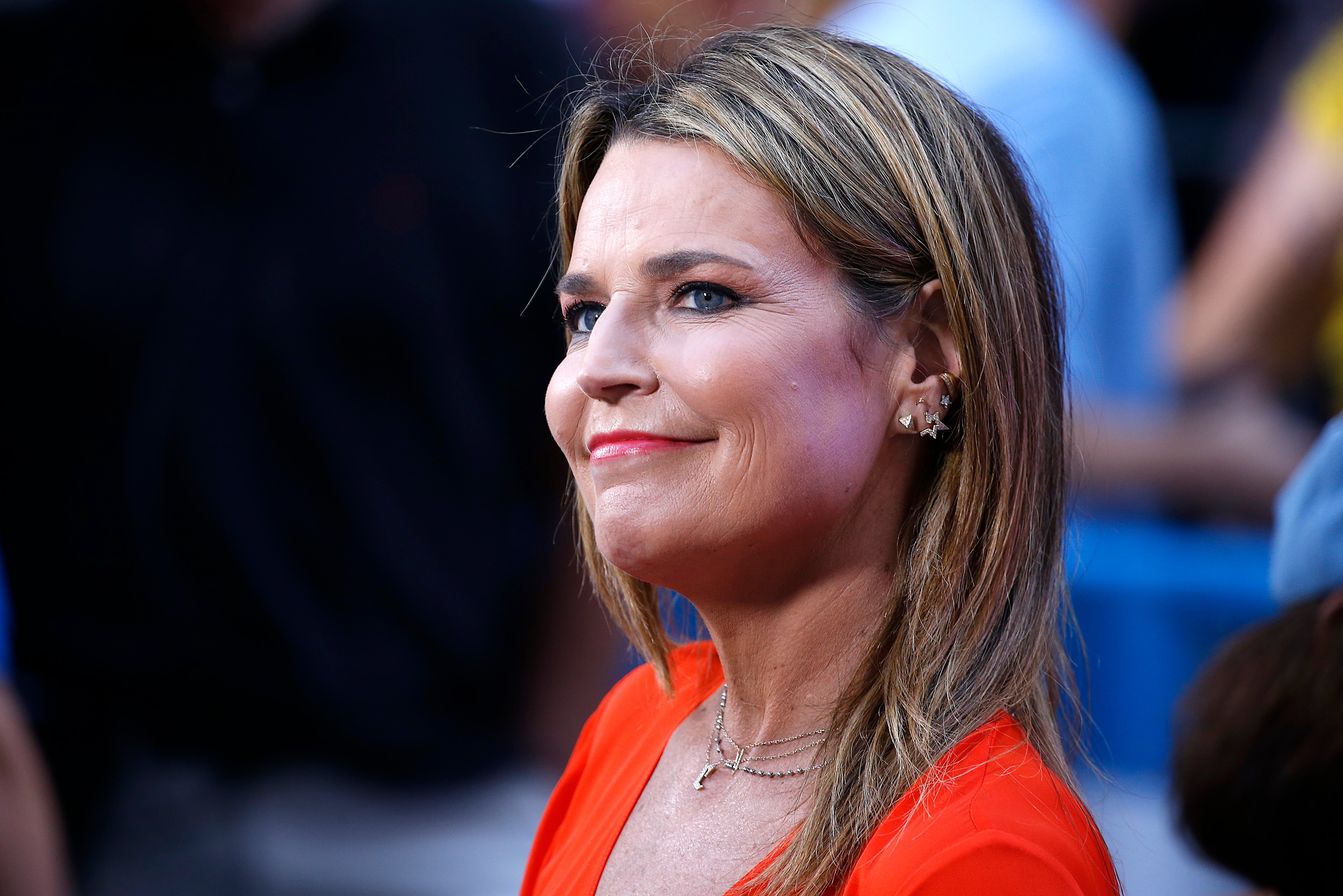 It's Guthrie's turn up at the 'Jeopardy!' lectern
At the helm of the quiz show from June 14 to June 25, the morning show host revealed that, even though she conducts high-stakes interviews with news- and policy-makers on a daily basis, she was nervous taking on Jeopardy!
"I was really excited, but I also was intimidated," Guthrie told USA Today. "The producers and writers at "Jeopardy!" have been there (for) decades. They are truly at the top of their game. They're the best at what they do, and the show is about excellence. It's about knowledge. It's about smarts, and it's intimidating when you first walk in there. And I really wanted to do a good job, because I wanted to show how much I respected the game. I respect the house that Alex built."
In speaking with Trebek's widow Jean and his family recently, Guthrie was touched by what a normal person the quiz show host really was.
"That's what I really took away from getting to know his family, is just that he was a regular guy, who happened to have an extraordinary job, and have extraordinary talents," she said. "I mostly just thought you can be remarkable just by being a good human, and it really seemed that that's what he was."
Savannah Guthrie was beyond shocked at the work involved on 'Jeopardy!'
On Today, Guthrie gave viewers a behind-the-scenes look at what it took to prep her for her time on the show. And she made it clear: it's not as smooth as it looks.
"It's a memory I will treasure forever," Guthrie said. "The thing about watching someone host Jeopardy!, when you see Alex Trebek, he made it look easy."
The mother of two confessed that she "watched a lot of Jeopardy!" to prep for her guesting duties. In particular, "I watched a lot of Alex's episodes. You want to learn how to be good at something, you watch the person who is the absolute best."
How Guthrie dealt with reading clues
"Once they gave me the clues," she said, "I read them over and over again and made little notes and practiced my pronunciation. With mixed results, let's just say." On the promotional video reel provided by Jeopardy! of Guthrie on the set, she's heard saying, "it takes a village!" to the show's crew.
The show's schedule, she said, "is not for the faint of heart, taping ten shows in ten outfits in just two days."
Meeting her first show's contestants, Guthrie exclaimed, "You're all so young and cute!"
And when Johnny Gilbert introduced her using his 'This…is Jeopardy!' intro, she admitted "The moment was surreal."
After her first show, Guthrie was relieved: "Is that show 1? We did it!" Jokingly, she said as a contestant might, "I'll take Relieved Anchors for $1000!"
"I would never have any chance to be a contestant on Jeopardy!, so this is the closest I could ever come," Guthrie said in a taped segment of the show. "It's beyond my wildest dream."