'Jeopardy!' Star Amy Schneider's Quitting Her Job Sparks Revealing Conversation on 'Today with Hoda & Jenna'
Amy Schneider became a household name during her record-breaking winning streak on Jeopardy! Recently making headlines once again, Schneider announced she has quit her day job as an engineering manager to pursue some creative projects. The news prompted some pondering from Today Show co-hosts Hoda Kotb and Jenna Bush Hager, who speculated on what they considered to be their dream jobs.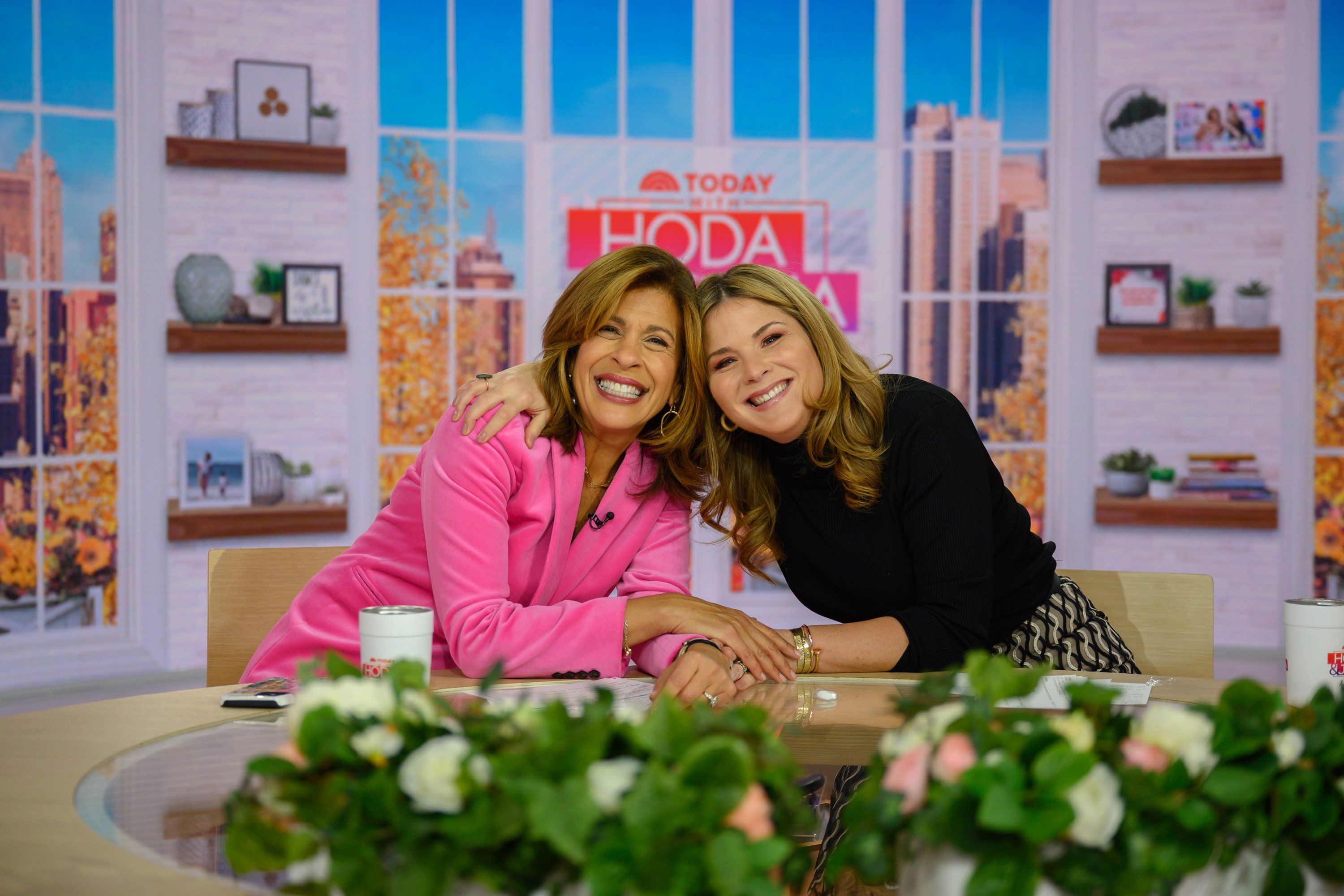 'Jeopardy!' champ Amy Schneider posted her employment status on Twitter
Schneider has been making the rounds on the interview circuit and recently hired an agent. After raking in over $1.3 million and landing in the Jeopardy! record books during her 40-game victory run, the Oakland resident is ditching her day job for more creative pursuits.
"Some of you may have heard, but I quit my day job yesterday!" Schneider tweeted on Feb. 8. "It's a bit nerve-wracking to pivot from software engineer to… public figure, I guess? But regardless of the outcome I'm so excited to spend the next couple years at least tackling this new challenge!"
The Jeopardy! star revealed she's looking forward to some travel and is in the process of outlining a book. Schneider shared her gratitude for the platform Jeopardy! has provided and is honored to be equated with the iconic game show.
"My life as 'Amy Schneider, Jeopardy! champion' is really only the beginning," she wrote on Jeopardy!'s website. "Now, and for the rest of my life, I will forever be associated with the events of the last few months, and so it seems fair to say that my Jeopardy! run will never truly end."
Hoda Kotb and Jenna Bush Hager share musical aspirations
Schneider's departure from the daily grind inspired some reflection from Kotb and Hager on what occupations they would pursue if they weren't at the Today desk.
"I mean, it's hard because in so many ways, I'm doing it," Hager shared, according to Today.com. "For like, a wild fantasy, I would be on Broadway. I would sing, I would be able to sing, and I would sing on Broadway."
Kotb also has some aspirations within the music genre, and revealed she's been brushing up on her guitar-playing.
"Music is so much a part of me, and lately I've been picking up my guitar again, trying to play the one song I know, which is 'Landslide,'" Kotb explained. "I always thought, when I play those chords, 'I can't believe that my house is filled with music, and to be able to play and sing and have that gift.'"
'Today Show' co-hosts encourage viewers to use their gifts
During their conversation on Today with Hoda & Jenna, the co-hosts noted that those who possess musical talent need to share it.
"I always wonder, when I see someone that has a gift but doesn't want to sing because they're embarrassed and shy — like, I get how that might be, but wow, it's almost, like, not fair if you have something," the Today star said. "Please, we're begging you, if you're one of those people …"
Hager exclaimed, "Show it, do it! If you can sing, sing! If you can dance, please dance!"
Kotb pointed out how Schneider's newly acquired wealth was most likely a contributing factor in taking the leap to try something new.
"Sometimes you do your job to pay your bills," Kotb remarked. "You probably grow to enjoy parts of it, but now she really wants to find out her passion. Now, she's afforded the time. I mean, when you win that kind of money, you (say), 'Okay, I can try it.'"