'Jeopardy!' Updates the Roster for the 2022 Tournament of Champions and Fans Want These 2 Champs to Face Off
Jeopardy! fans have seen plenty of action at the quiz board during season 38. Alternating hosts Ken Jennings and Mayim Bialik have witnessed a plethora of memorable contestants, including those who embarked on a long-running winning streak. With the 2022 Tournament of Champions starting to take shape, viewers are rallying to see these two brainiacs go head-to-head.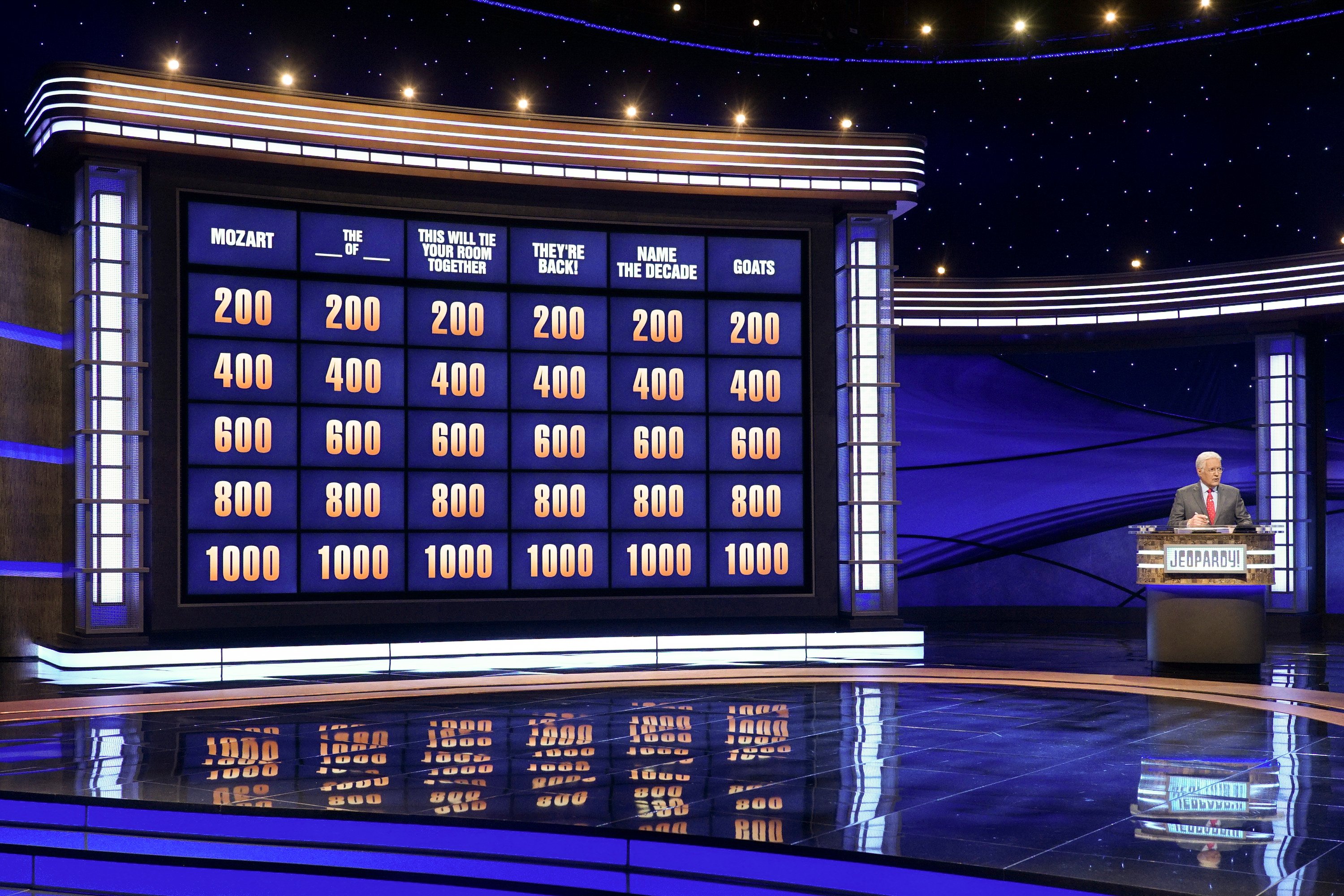 'Jeopardy' TOC added three competitors to the list
With victory totals ranging from four to 40, the Tournament of Champions lineup includes heavy hitters Amy Schneider and Matt Amodio, as well as National College Tournament champ Jaskaran Singh and Professors Tournament winner Sam Buttrey.
Recent names added to the coveted roster are Margaret Shelton, a 4-game winner bringing in $79,700; Christine Whelchel, a Spring Hill, TN resident who also won 4 consecutive games and $73,602; and Rye Beach, NH's Maureen O'Neil with four victories to her name along with $58,200.
Other competitors who make the TOC cut so far include John Focht with four wins, Tyler Rhode and Andrew He with five, and Zach Newkirk with six victories. Courtney Shah and Brian Chang come in with seven games won, and Jonathan Fisher has a strong standing with 11 wins.
Those with a lower number of victories could get knocked out of the TOC if a contestant surpasses their total of games won. Singh and Buttrey are both locked to compete thanks to their status of previous tournament champs.
RELATED: How 'Jeopardy!' Champ Brad Rutter Responded When Asked if He Could Tie Ken Jennings' 74-Game Record
Fans want 'Jeopardy' legends Matt Amodio and Amy Schneider in a quiz showdown
Viewers on social media are clamoring for a definite date of the iconic tournament, and consider a potential face off of Amodio and Schneider as the next best thing to prizefight matchup. Fans expressed their excitement at seeing the two trivia masters vie for the title at the quiz board.
"Clash of the Titans #Amy and #Matt," a follower remarked on Instagram.
"I cannot wait to watch Matt and Amy square off!" another posted.
"The world will tremble when Matt faces Amy," a viewer warned.
"Matt vs Amy!! Let's go🔥🔥🔥," a fan commented.
"I'm so nervous for the matt/amy showdown lol," another admitted.
"I CANNOT WAIT!!! I hope Matt and Amy get to battle one out!" a viewer wrote.
'Jeopardy!' champs Matt Amodio and Amy Schneider comment on the upcoming TOC
Jeopardy!'s Tournament of Champions is set for Fall 2022 though no specific date has been announced. While Schneider is clearly a fierce competitor, she admitted she had some concerns about squaring off against Amodio.
"I'm definitely looking forward to it," Schneider said about the TOC on Good Morning America in January. "I'm also a little bit intimidated by it. When I first started I wasn't sure if I might be going up against Matt Amodio and I was really hoping I wouldn't. And now it turns out I'm going to have to anyway. It's going to be really challenging; a lot of strong players there, but it should be a lot of fun."
Amodio is also a bit hesitant about facing such an elite group of Jeopardy! champs.
"In the Tournament of Champions, you've filtered it so that you only get people who have won at least five games of Jeopardy," the Yale student told Entertainment Weekly in July 2021. "That's going to be a more competitive stage than I'm prepared for mentally. So I'm quite worried about that. Hopefully I'll do well, but I'll be shaking in my boots a little bit."
RELATED: 'Jeopardy!' GOAT Ken Jennings Responds to Matt Amodio's Loss While Fans Wonder if He Threw the Game