'Jeopardy!': When Did Mayim Bialik Get Her Degree in Neuroscience?
Jeopardy! guest host Mayim Bialik has an impressive resume outside of manning the iconic quiz board. In addition to her current post at the legendary lectern, Bialik has played a plethora of characters on shows including her '90s sitcom Blossom, CBS' hit The Big Bang Theory, and her current Fox Network comedy Call Me Kat. The mom of two also sports a Ph.D. in neuroscience, which comes in handy for her podcast on mental health.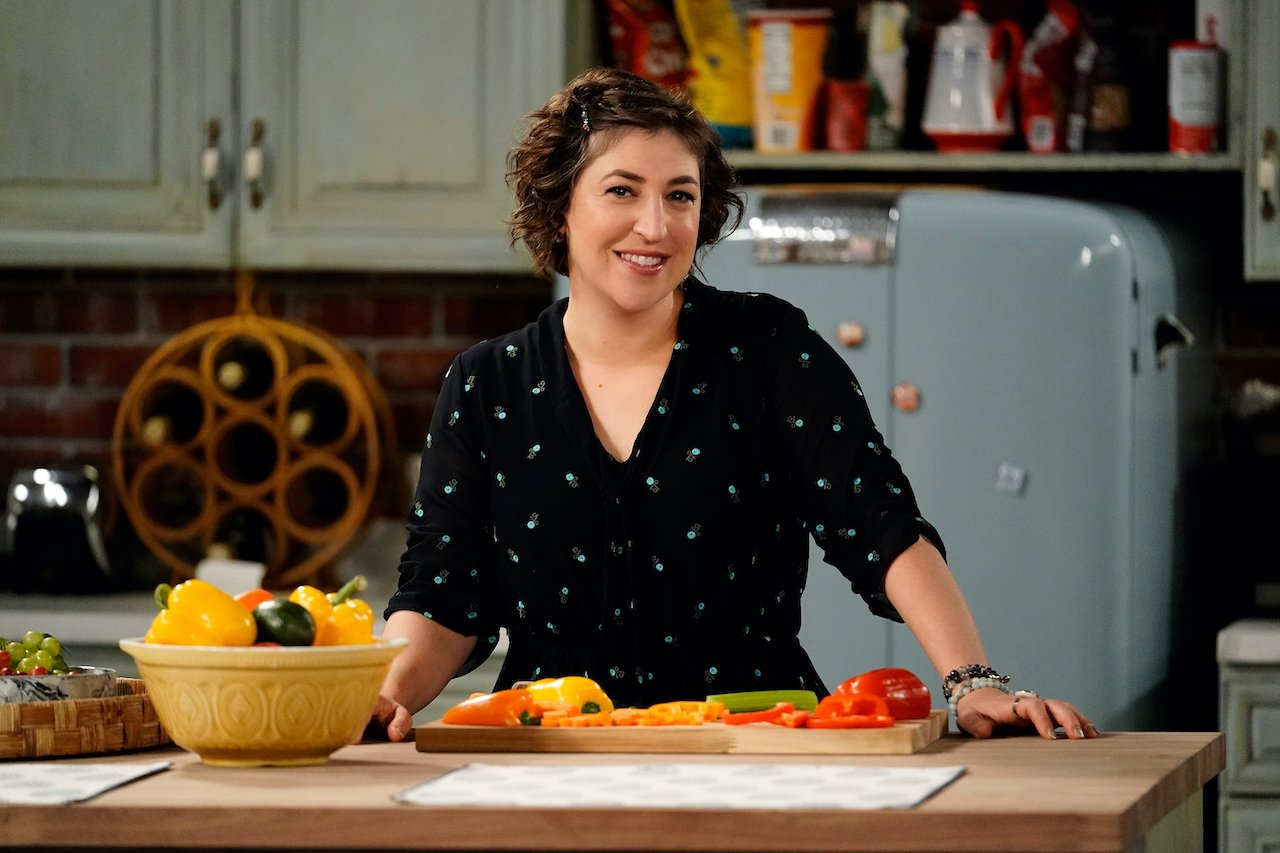 Mayim Bialik earned her Ph.D. at UCLA
Though acting was a major facet of Bialik's life, she also discovered a love of science thanks to a biology tutor's encouragement. Admitting that "science didn't come naturally to me", The Big Bang Theory alum developed a passion for the field and decided to pursue a degree at UCLA.
Majoring in neuroscience with a minor in Hebrew and Jewish studies, Bialik earned her bachelor's degree in 2000 from the California university. She researched obsessive-compulsive disorder (OCD) in adolescents with Prader-Willi syndrome for her Ph.D. at UCLA, which she received in 2007. Though her studies were intense, Bialik stayed the course thanks to her affinity for the coursework.
"I was not at the top of the class in college or graduate school," Bialik revealed, according to Brain & Life. "I specifically fell in love with the action potential and the electrical properties of the neuron when I was in my first semester at UCLA – I love understanding the way we think and feel and communicate, and neuroscience is the science of all that."
'The Big Bang Theory' role was a perfect fit for Mayim Bialik
Bialik considered embarking on an academic career after getting her doctorate, but was wooed back to acting. The role of neuroscientist Amy Farrah Fowler came along in 2010 and was the ideal part for the Jeopardy! guest host. She felt an immediate kinship with the character.
"I love that Amy is a late bloomer," Bialik remarked. "She isn't shy about it, and she's really attempting to enjoy her life with all the things she has learned socially with this new group of friends."
Bialik was a regular cast member until The Big Bang Theory's finale in 2019, and earned four Emmy nominations for Outstanding Supporting Actress in a Comedy Series for her performance. She shared her gratitude for her experience on the show and noted how she and Amy were so perfectly aligned.
"Being part of The Big Bang Theory for gosh, almost a decade of my life, was a thrill," Bialik told Fox News in 2020. "It was a real thrill as an actor to be employed for that long and to be employed at something that I enjoyed so much with people that I enjoyed working with so much. As a neuroscientist in real life, I really enjoyed going to a job where our intellect is appreciated and our characters' intellects were appreciated."
Mayim Bialik considers 'Jeopardy' hosting a 'dream job'
Bialik currently heads a mental health podcast, "Mayim Bialik's Breakdown", with her boyfriend and feels they both bring vital elements of the subject matter to the show.
"My partner Jonathan Cohen and I work on it together," Bialik explained to the Jewish News Syndicate in February 2021 of the podcast. "We are creative and writing partners. One thing we talk about on the podcast is loneliness for people struggling with that. He is a writer and I'm a neuroscientist, so I bring the science piece."
Now a steady presence on Jeopardy! fielding clues to competing brainiacs, Bialik considers the hosting role on the game show her "dream job".
"I have to say, the use of my brain and my skill set feels best suited by this job on Jeopardy!" she told Glamour in September 2021. "It is a dream job. I think it's a dream job for anyone, but especially for someone who is trained first as a performer and then as a science communicator. It's a dream."