'Jeopardy!': Why Buzzy Cohen Got Physical to Prepare as Guest Host of the 'Tournament of Champions'
Yet another guest host just took the helm on Jeopardy! for the fan-favorite Tournament of Champions. After a long line of famous television personalities including Katie Couric, Anderson Cooper, Dr. Oz, and NFL star Aaron Rodgers, a memorable Jeopardy! winner is now manning the quiz board.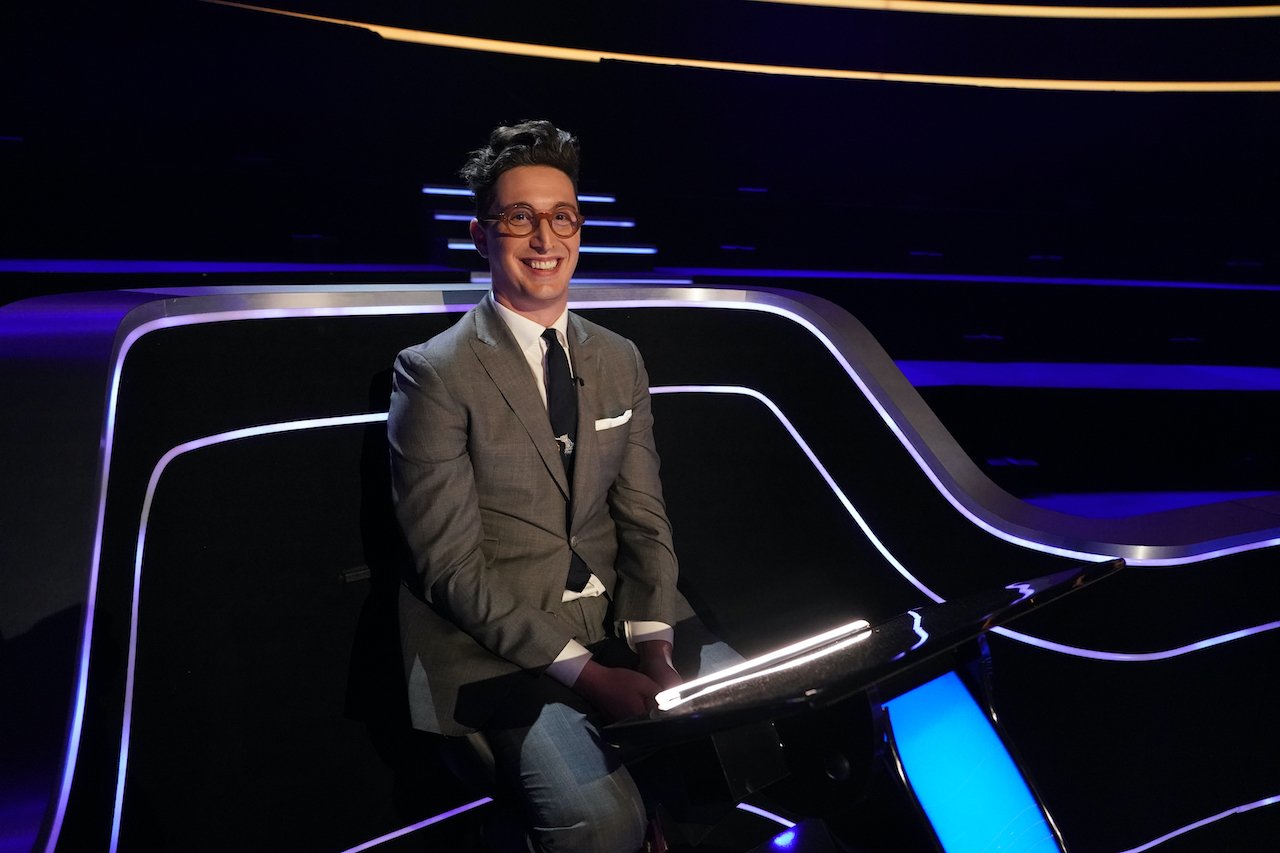 Buzzy Cohen opted for cardio to prep for 'Jeopardy!' guest hosting gig
Contestant Buzzy Cohen first appeared on Jeopardy! in 2016. The quiz king went on to win the Tournament of Champions in 2017, and served as a captain in the 2019 All-Star Games. He recalled a conversation with game show icon Alex Trebek before his death in November 2020 about possibly manning the lectern one day.
"Alex and I had a funny exchange about my interest in potentially hosting someday when he retired," Cohen explained to USA Today. "The folks over at Jeopardy! knew that it's a dream of mine. I didn't think anything would come of it."
Not only was Cohen recruited as a guest host, but the former champ is heading the highly-anticipated battle of the brains for the next two weeks. To prepare for the role, Cohen practiced what some other guest hosts may have overlooked, and worked on his physical stamina.
Cohen embarked on a program of strength and cardio training to "keep my endurance up, because I really wanted to make sure that I was just as energetic, attentive, and focused on it," he said.
'Jeopardy!' executive producer Mike Richards says Buzzy Cohen 'really delivers'
Cohen is the second contestant to serve as guest host, with Jeopardy! Greatest of All Time champ Ken Jennings being the first in January 2021. Executive producer Mike Richards credited Cohen's unique focus on physical preparation for the role.
According to USA Today, Richards believes Cohen is "the only one that actually physically trained his body to prepare for the three days of intensity of standing and being on and being engaged, because it is very difficult," Richards noted. "Five episodes a day, that's a lot of time in the studio. You never take a breath. I think people will be surprised at how he takes it pretty seriously. He really delivers as a host."
As for naming a permanent host, Richards revealed that every person taking a turn at the Jeopardy! helm is under consideration.
"I think everyone that comes on, people should look at (as a candidate), and by human nature, they're going to say, 'Can I see that person doing it?'" Richards remarked. "Buzzy is one of the great personalities to come out of Jeopardy!."
What is Buzzy Cohen's real name?
Going by the memorable nickname 'Buzzy', Austin David Cohen stood out to viewers during his reign as a Jeopardy! contestant with his playful banter and levity. Now on the opposite side of the set, Cohen is taking another approach to the game.
"For me, [hosting is] about being reverent to the clues, being reverent to the contestants," the former Jeopardy! champ said. "I think that what Alex was good at, and what I really tried to embody, was when there are moments where you can bring levity, I do it. But certainly, there's Buzzy as a contestant and Buzzy as a host: It's a different role, and there's a different responsibility."
When asked if he would consider taking on the job permanently, Cohen didn't hesitate to respond.
"In a heartbeat," he said. "I'd love to be the host of this show that I've loved since I was like, 9 years old, and is such a part of who I am."