Jeremiah Brent From 'Say I Do' Reveals He Met Husband Nate Berkus Through Rachel Zoe
Nate Berkus and Jeremiah Brent both worked with Oprah Winfrey. But the couple from Netflix's Say I Do actually met through fashion icon Rachel Zoe.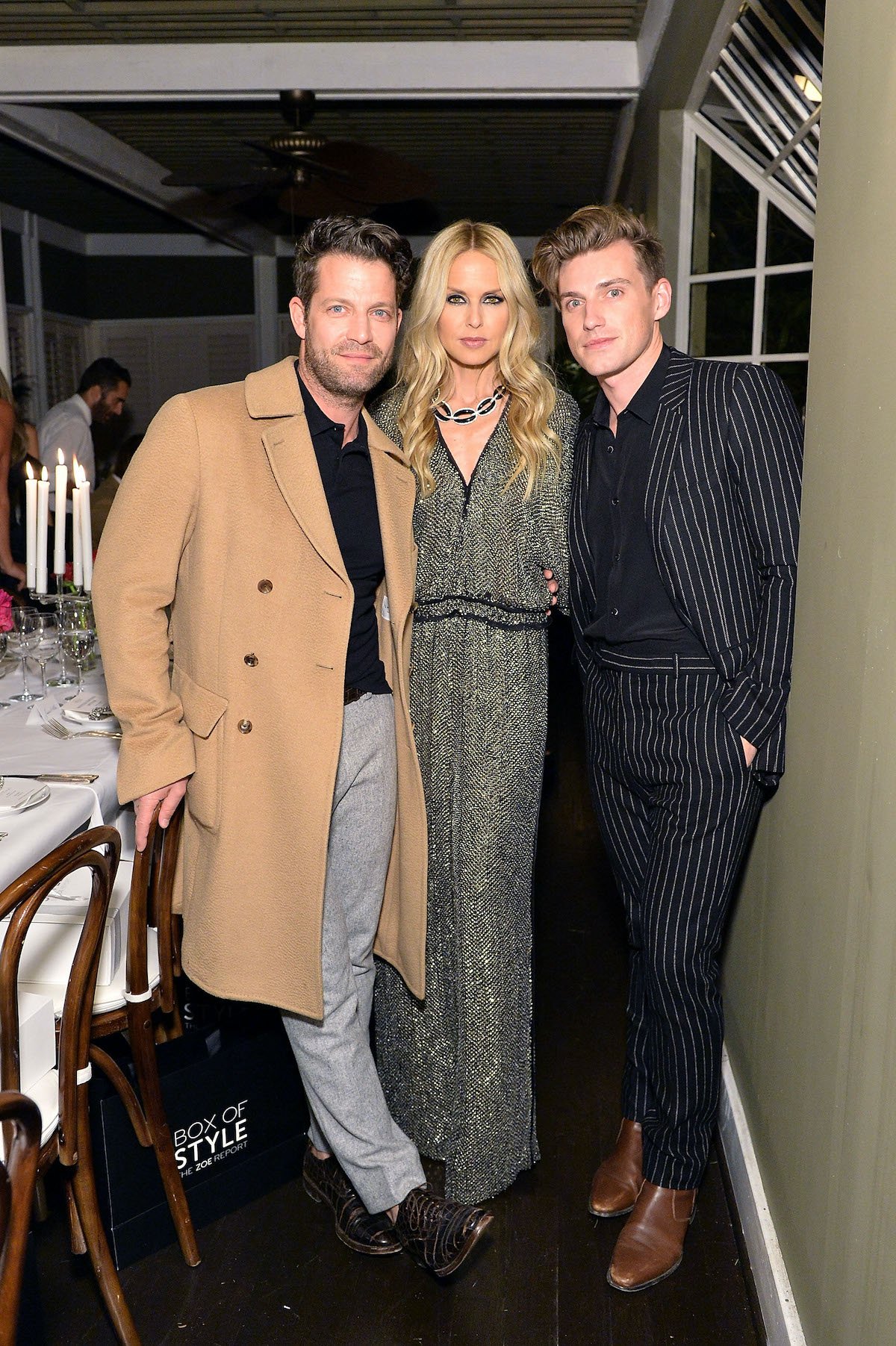 "I was a design assistant for her and she introduced us," Brent told Showbiz Cheat Sheet while promoting the Saeco coffee system. "And we stayed friends for years. He was dating somebody else, I was also, And then years later, I ran into him in New York at a mutual friend's birthday party."
"We went on a date and that was it," he said. "We went out and it never ended. I knew the second I spent time with Nate that he was the love of my life. Our love story is celluar, it's definitely ingrained. He always felt so familiar to me."
"As a young gay man I didn't think a story like ours could exist," he admitted. "I didn't think I could get married and have children. But I knew the second we met."
Jeremiah Brent's own love story inspired him to do 'Say I Do'
Brent is part of a design team that creates dream weddings for deserving couples in Say I Do. He was already involved in his own series with Berkus, Nate & Jeremiah by Design, that offers a glimpse into family life with their two small children.
"My husband and I are designers and love and live for design," he explained. Nate & Jeremiah by Design "is really about exposing the world to our love story, hoping to show people what a family like ours was like."
"We give people a safe place to learn," he added. "And when the opportunity came with Say I Do, I'm not a wedding planner. But I learned every step of the way. But what I did love about the opportunity was a chance to meet different people."
RELATED: 'Nate & Jeremiah by Design': How Many Kids Do Nate and Jeremiah Have?
Say I Do gave Brent a chance to "hear their stories and be involved in one of the most important days of their lives," he added.
"I think the show did a really beautiful job of showing we're all exactly the same, looking for the same thing," he continued. "We're all hoping for that same connection. We've all been through different trials and tribulations. But at the end of the day, I just want to be seen. And I love that aspect of the show."
Every wedding on the show tugged at Jeremiah Brent's heartstrings
Brent admits he got a little weepy during every wedding on the show. "I cried every five seconds," he said. "My daughter made fun of me. She was like, 'Dad you're crying again?' But yeah, I do get emotional because I care. I care about what we do."
"I felt like I needed to be in an adult-size diaper by the end of that experience," he joked with USA Today. "There are so many moving parts to a wedding, and I, it turns out, am a bit of a perfectionist."
RELATED: 'Say I Do': Jeremiah Brent Was on These Reality Shows Before the Netflix Show
But Brent now knows how to pull off a killer wedding for 100 people. "It was like, 'How do I dig? How do I get the information? How do I pull together a 100-person wedding in four days and make sure that the aunt that's gonna cause drama is sitting in the right spot?'" he said.
Say I Do has not been officially greenlit for season 2, but co-host Thai Nguyen told OprahMag.com he is optimistic the show will return.