Jeremiah Duggar Found a New Way to Make Money Following 'Counting On' Cancellation
Fans of TLC's Counting On are wondering what's next for the Duggar family following the show's cancellation. After Josh Duggar's arrest and the allegations against him in 2021, the network announced it won't renew the popular show. But it seems Jeremiah Duggar, who's now 22 years old, has a plan ready for additional income. Here's what's going on.
Why did TLC cancel 'Counting On'?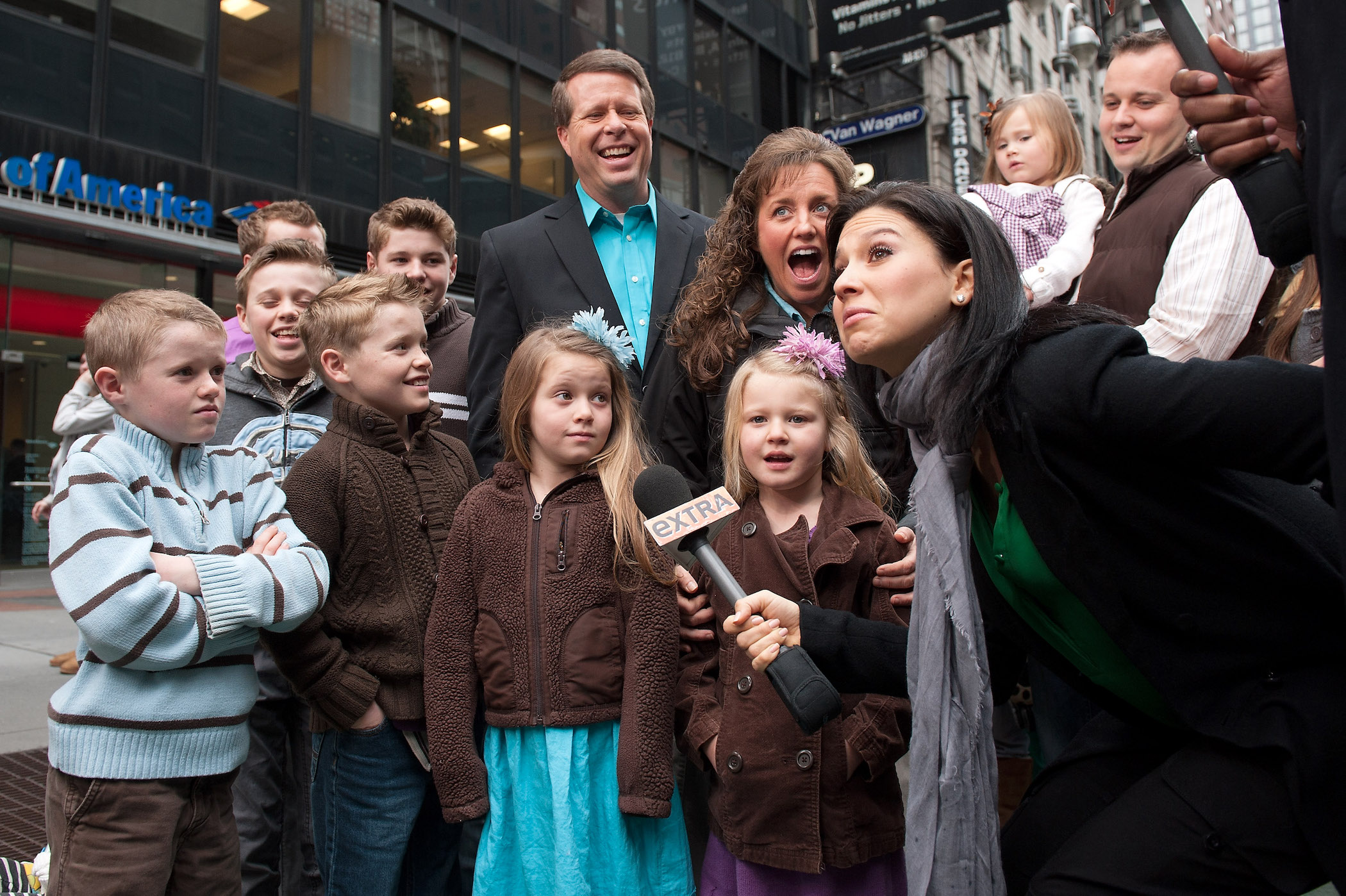 Josh Duggar's arrest in April 2021 rocked the Duggar family. Police arrested the oldest of Jim Bob and Michelle Duggar's kids on suspicion of possessing and receiving child sexual abuse content. Since the arrest, fans and critics have wondered how the network would handle the situation. While it seemed like TLC would continue to film Counting On despite the arrest, the network ultimately decided to not renew the show.
"TLC will not be producing additional seasons of Counting On," TLC announced to Us Weekly. "TLC feels it is important to give the Duggar family the opportunity to address their situation privately."
Jinger Duggar released a statement on Instagram in solidarity with TLC's decision as well. "We wholeheartedly agree with TLC's decision not to renew Counting On and are excited for the next chapter in our lives," she wrote. "We'd like to thank our fans, friends, and the amazing film crew who have shown us love and support. We look forward to continuing our creative journey in Los Angeles and seeing what the future holds."
Jeremiah Duggar reportedly has a new business following the Duggar family show's cancellation
It looks like Jeremiah is gearing up for life without any Counting On income. According to The Sun, Jeremiah applied for a business license for Hometown Construction, LLC. He put in his application on June 18, 2021 — a few days before TLC officially pulled the plug on new Counting On episodes.
Aside from construction, Jeremiah reportedly has a real estate license, and he works for Good Neighbor Realty along with his brothers Jedidiah, James, and Joseph Duggar. Like many other Duggar family members, he's also talented in the air. Jeremiah has his commercial pilot license and flight instructor license — both of which may come in handy without the show keeping the family afloat.
Now's a good time for Jeremiah to get his many business ventures up and running, too, as the Duggars were allegedly "shocked" by TLC's decision. "Most of the family only found out today, they were shocked by the news," a source shared with The Sun. "They were quietly confident it would be renewed for at least one more season because Josh isn't on it."
Is Jeremiah Duggar courting? This could be why he's starting up his own business
Could Jeremiah be aiming to make an income without the help of a Duggar family TV series because he's slated for marriage soon? It's possible. Sleuths and critics think he and Hannah Wissmann will walk down the aisle sometime soon. Courting rumors ran rampant after family followers allegedly spotted Jeremiah and Hannah together on multiple occasions.
Recently, Duggar family critics noticed Hannah's sister, Ruth, started following an Instagram account with the handle @hannahduggar. This created further speculation suggesting Hannah and Jeremiah plan to tie the knot soon. So far, the family has yet to announce the courtship. But they might choose to keep their relationships under wraps now that TLC canceled them.
How to get help: If you or someone you know has been sexually abused, text HOME to the Crisis Text Line at 741741 for free and confidential support.
Check out Showbiz Cheat Sheet on Facebook!
RELATED: Duggar News: Are Jeremiah Duggar and Jana Duggar Dating Siblings?