Jeremiah Duggar and Hannah Wissmann Announce Their Engagement After a 3-Month Courtship
The Duggar family is well known in the world of reality television for their TV shows 19 Kids and Counting, and later, Counting On. In recent months, the family has been plagued by scandal after scandal. However, fans of the famous family are happy to hear that there is some good news coming from the Duggar camp. In early January 2022, Jeremiah Duggar and Hannah Wissmann took to Instagram to announce that they are engaged to be married. With the Duggar family set to get even bigger, fans are diving deep to learn what they can about the happy couple.
How did Jeremiah Duggar and Hannah Wissmann announce their engagement?
On Jan. 6, 2022, Jeremiah Duggar made an emotional Instagram post, alerting fans that he and Hannah Wissmann had just gotten engaged. Duggar wrote in his post, "She said YES!!!! Hannah, getting to know you for the past year has been so incredible! I can't even find the words to describe it. You are the best thing that has ever happened to me, and I cannot wait to marry you. I love you!!"
In the post, Duggar shared a series of photos from the day of their engagement, with one showing the 23-year-old down on one knee, surrounded by rose petals, presenting his clearly-overwhelmed girlfriend with the engagement ring. He ended his emotional Instagram post by noting, "Thank you to everyone who helped make the day possible!! The Wissmann family and Jed & Katey went above and beyond to make it special."
Hannah Wissmann made her own post on social media, echoing many of Duggar's statements, calling out her new fiancé as the "answer to a prayer."
When did Duggar and Wissmann start their courtship?
Jeremiah Duggar and Hannah Wissmann's relationship was announced publicly in October 2021. Duggar, who was one of the featured members of the family's Counting On reality show, shared an announcement to Instagram, saying that he has "never felt so blessed!
Wissmann also made a post at the same time, sharing the exciting courtship news with her fans and followers. She is from a large family who are fundamentalist Christians, who, according to the family's official website, focus on music and ministry.
While some fans might be shocked that Duggar and Wissmann have decided to get engaged after just dating for three months, short engagements are nothing unusual with the Duggar family. Most members of the family only dated their significant others for a few months before getting engaged — and most have short engagements as well. Many fans have noted, according to In Touch Weekly, that the Duggars have very short courtships because young couples are not allowed, according to their strict religion, to be physically intimate unless they are married. 
Rumors about the Duggar and the Wissmann families have been swirling for months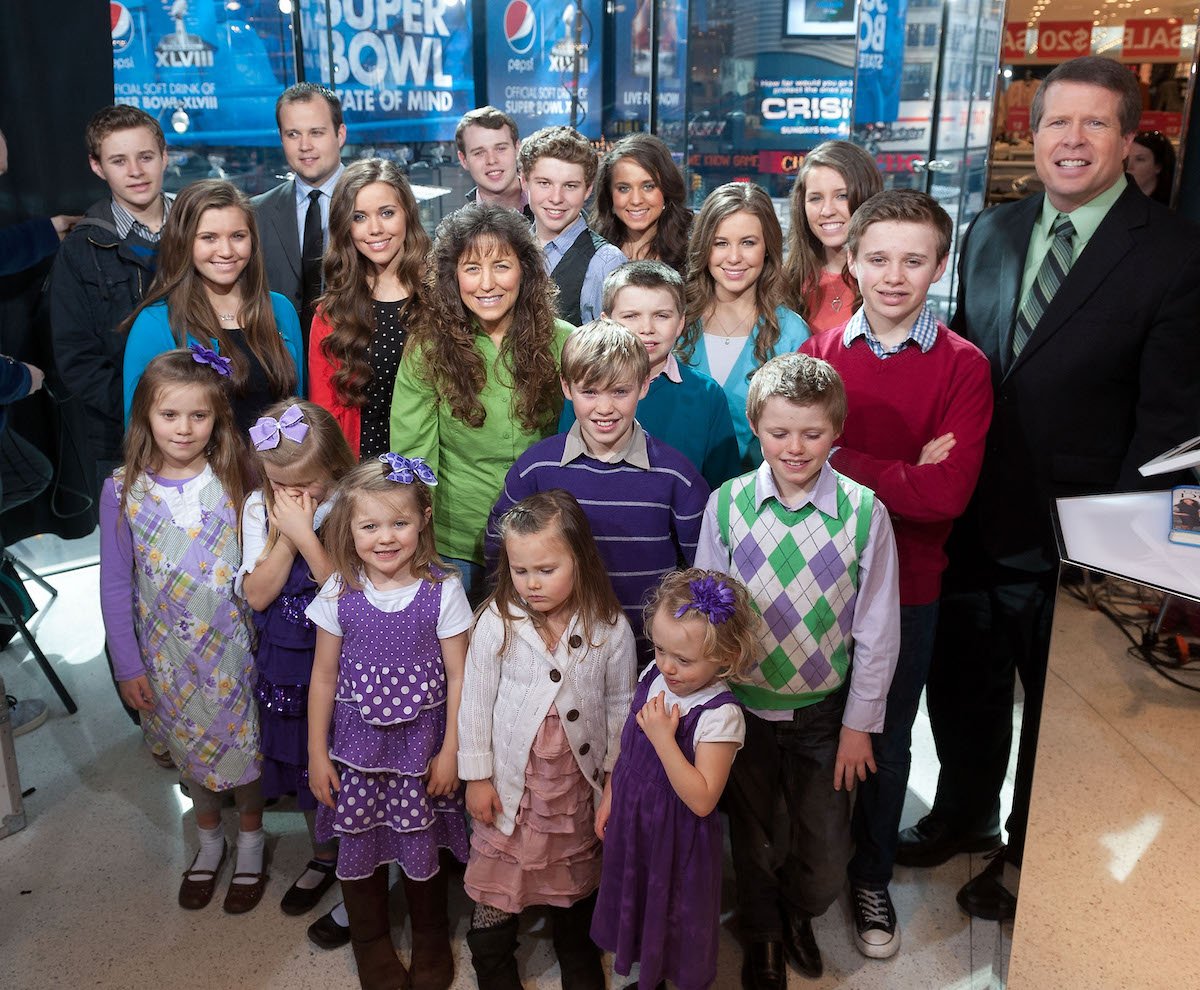 While Jeremiah Duggar and Hannah Wissmann are the newly-engaged pair, rumors originally started swirling about Jana Duggar and Stephen Wissman, Hannah Wissmann's brother. According to The Hollywood Gossip, fans started drawing some interesting conclusions when Jana Duggar started spending time with the Wissmann family in 2020 and throughout 2021, even spending Christmas with the Wissmann bunch. 
However, in light of the recent announcement, it seems safe to say that Jana Duggar could have been serving as a chaperone for her younger brother and his newfound love interest — especially since no new rumors have started circulating about her relationship status.
Clearly, the rumor mills were right about one thing: A Duggar and a Wissmann have now found true love.