Jeremy Vuolo Plans Huge Surprise for Jinger Duggar's Birthday in New Episode of 'Counting On'
Tuesday night's episode of Counting On begins with some heartbreaking news from Jinger Duggar and Jeremy Vuolo. But it ends with the couple enjoying a special moment with their closest loved ones after a devastating loss. In the August 18 installment of the TLC reality series, Jinger opens up about her miscarriage while Jeremy plans a huge surprise for his wife's birthday. 
Jinger Duggar opens up about miscarriage 
RELATED: Jinger Duggar Said 1 of Her Younger Sisters Helped Her the Most Through Her Miscarriage
On the August 11 episode of Counting On, Jinger and Jeremy excitedly announced to her family that they were expecting a second child. Unfortunately, the couple's happiness was short-lived. That night, Jinger began experiencing some spotting. The next day, she called her mom Michelle Duggar for some advice. Then, she and Jeremy went to the doctor, where they got the bad news that Jinger was having a miscarriage. 
"We went in and they tried to check for a heartbeat, but they couldn't find one," a tearful Jinger says in the episode. "They did an ultrasound and said that we had lost the baby."
Jeremy Vuolo plans a surprise party for Jinger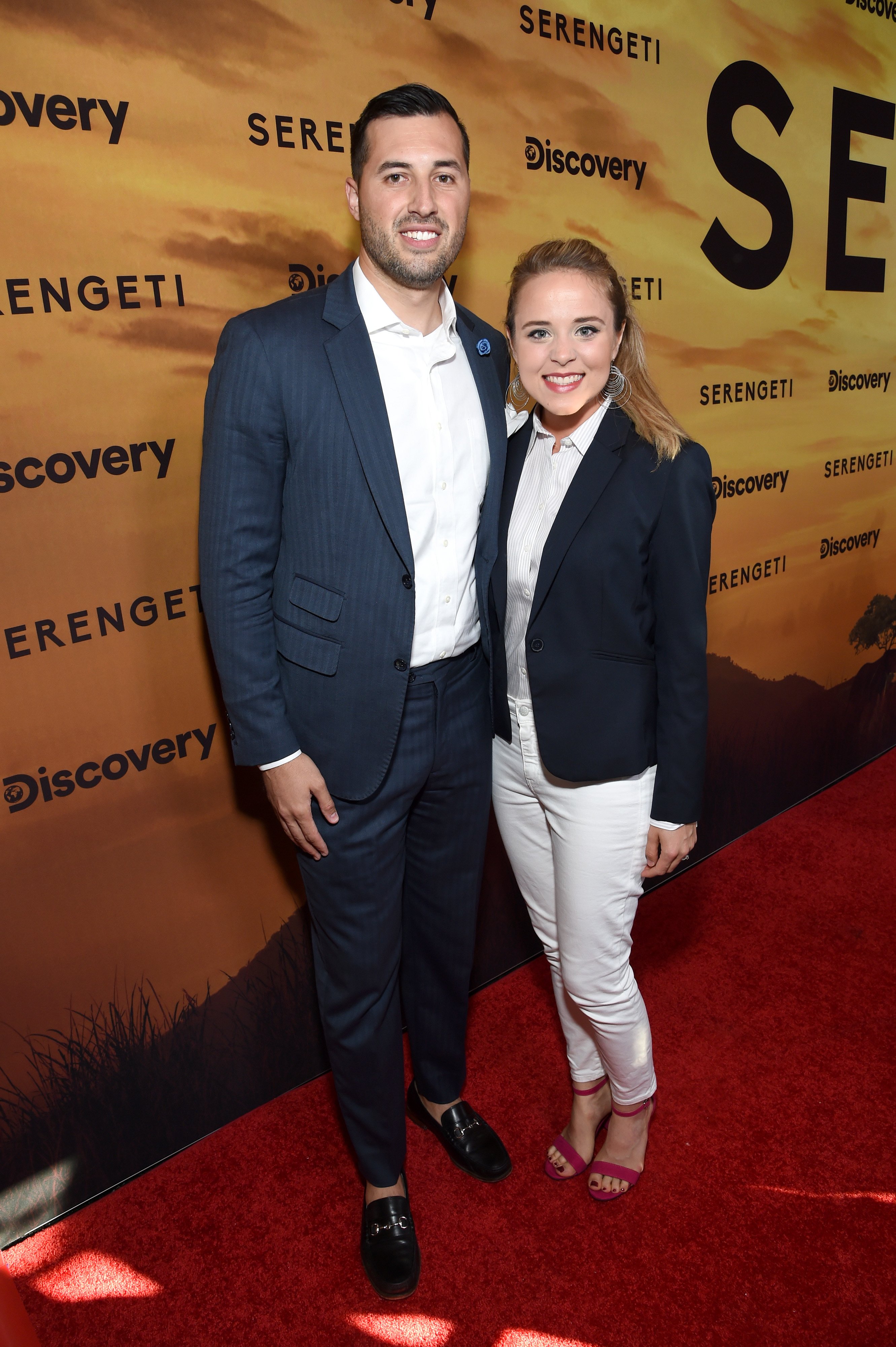 RELATED: Critics Slam 'Counting On' Star Jinger Duggar for Giving Advice on Being Single
Dealing with the loss of the pregnancy was "very difficult," Jeremy said, especially for Jinger. With her 26th birthday coming up shortly after the miscarriage, he decided to plan an extra-special celebration for his wife. 
"She's been through a lot in the last few years. We've moved different places, we've had a little child … and then the miscarriage happened," he said. "I just wanted to celebrate Jinger with some of her closest friends and family."
To make Jinger's birthday unforgettable, Jeremy planned a surprise party for her. The guests included not only their friends in California, but also some out-of-town guests.
Jinger gets supports from her mom Michelle Duggar 
With the help of some friends, Jeremy pulled together the party without Jinger suspecting a thing. He even recruited some unexpected guests. Jinger's parents Michelle and Jim Bob Duggar flew in from Arkansas for the occasion, along with her sisters Jessa and Jana Duggar and brother-in-law Ben Seewald. 
In the upcoming episode, Jeremy takes a blindfolded Jinger up to the door a friend's house. She has no idea what's inside. After seeing two of her siblings, Jinger is overwhelmed. Her joy is even greater when her mom and dad make an appearance.
Not only is her family on hand to celebrate Jinger's birthday, but they're also able to provide some support as she's going through a tough time. The gesture clearly means a lot to Jinger, especially since her mom had a similar experience of miscarrying her second pregnancy.
"It was so helpful having my mom there talking with me about the miscarriage given that she's been through the same thing a couple of times," Jinger said. "Those words really bring a lot of comfort and even some closure."
Counting On airs Tuesdays at 9/8c on TLC. 
Check out Showbiz Cheat Sheet on Facebook!