Jeremy Vuolo Said Jim Bob's Duggar Family Courtship Questionnaire Was Ultimately 105 Pages
Jinger Duggar and Jeremy Vuolo have a new memoir coming out, and Jeremy recently talked about the 50-page questionnaire he had to fill out for Jim Bob Duggar in order to court Jinger. In the past, Jeremy talked about this questionnaire, too -- and he mentioned it was 105 pages in total once he was finished.
The Duggar family from TLC's Counting On are infamous for their untraditional courtship rules. And everyone remember when Jinger Duggar was courting Jeremy Vuolo. Now, the couple has a new book coming out about their journey to a successful marriage — and Jeremy recently spoke on Jim Bob Duggar's 50-page courtship questionnaire. But a clip from years ago shows Jeremy saying the questionnaire actually came to 105 pages.
How did Jeremy Vuolo meet Jinger Duggar? The 'Counting On' couple give details in new book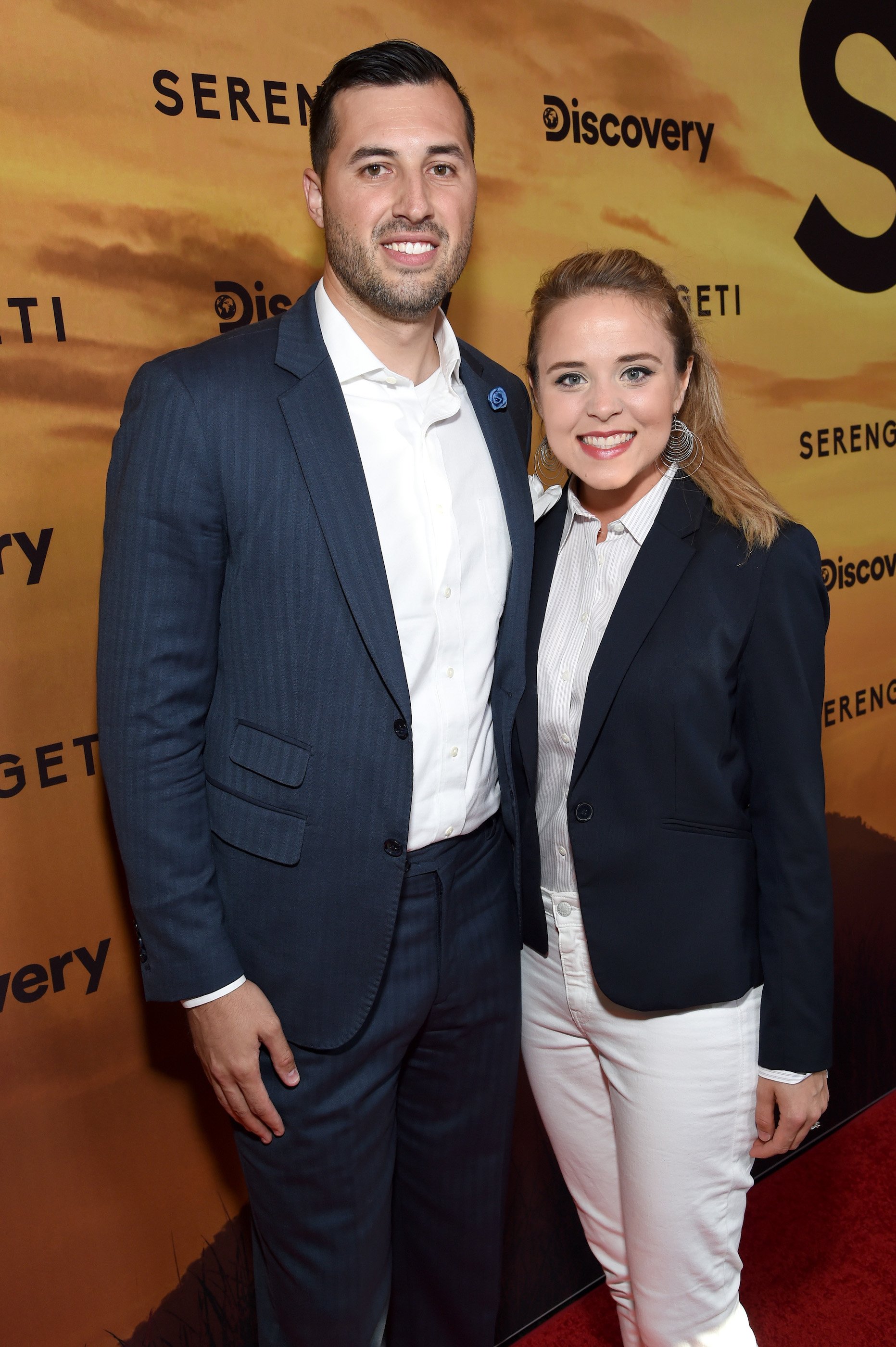 Jinger and Jeremy can thank another Duggar family member for bringing them together — and that's Jessa. Jeremy met Jessa before he met Jinger, and they crossed paths at a church fellowship that took place at his home. From there, Jeremy became friends with Jessa and her husband, Ben Seewald — and he met Jinger through them.
Jinger and Jeremy started to get to know each other over time, but Jinger wasn't totally convinced Jeremy liked her. "I knew he was an awesome, awesome guy, but I was like 'he'd never be interested in me, that's for sure,'" she shared on the Behind the Scenes podcast. But it seems Jeremy had similar feelings. Ultimately, the Counting On couple did have feelings for one another and similar values with their religious beliefs. They married in 2016 and now have two kids.
Now, the couple has a memoir coming out titled The Hope We Hold. It hits shelves on May 4. "[People] think that everything is always perfect, that we have the easiest lives in the world," Jinger explained to Us Weekly about the book. "I think it's easy to look just at the outside and to have that view, but [we want to] actually get real and say, 'No, we are human beings. … We have the exact same problems that you all have.'"
Jeremy Vuolo said his Duggar family courtship questionnaire came to 105 pages
It looks like the Duggar family courtship questionnaire might be mentioned in The Hope We Hold. The questionnaire is allegedly 50 pages long and includes plenty of questions to determine if the suitor in question is a good match for the Duggar, according to Jim Bob. Jeremy discussed it with Us Weekly.
"It was intense, but I was actually pretty eager to fill it out and say, 'OK, look, this is a good opportunity for them to get to know me," Jeremy shared. "It's tough for Mr. Duggar, man. He's got all these girls [and] all these guys hanging around. I think if I had all those girls I'd probably come up with a document too."
This isn't the first time Counting On fans have heard of the document, either. A TLC clip shows Jill Duggar's husband, Derick Dillard, and Ben also commenting on the Duggar family questionnaire.
"Did Mr. Duggar ever drill you guys about your financial situation before marriage?" Jeremy asked the other men.
"It's on the 45-page application," Derick said in the clip. "Page 27, section B, line four."
Jeremy went into more detail in the clip and said the most detailed part of the questionnaire for him involved explaining how he became a Christian. "It was basic get to know the person," he added. "It wasn't, like, rate yourself." Jeremy then noted his questionnaire ended up being 105 pages in total when he sent it back.
Are any of the Duggars in a courtship?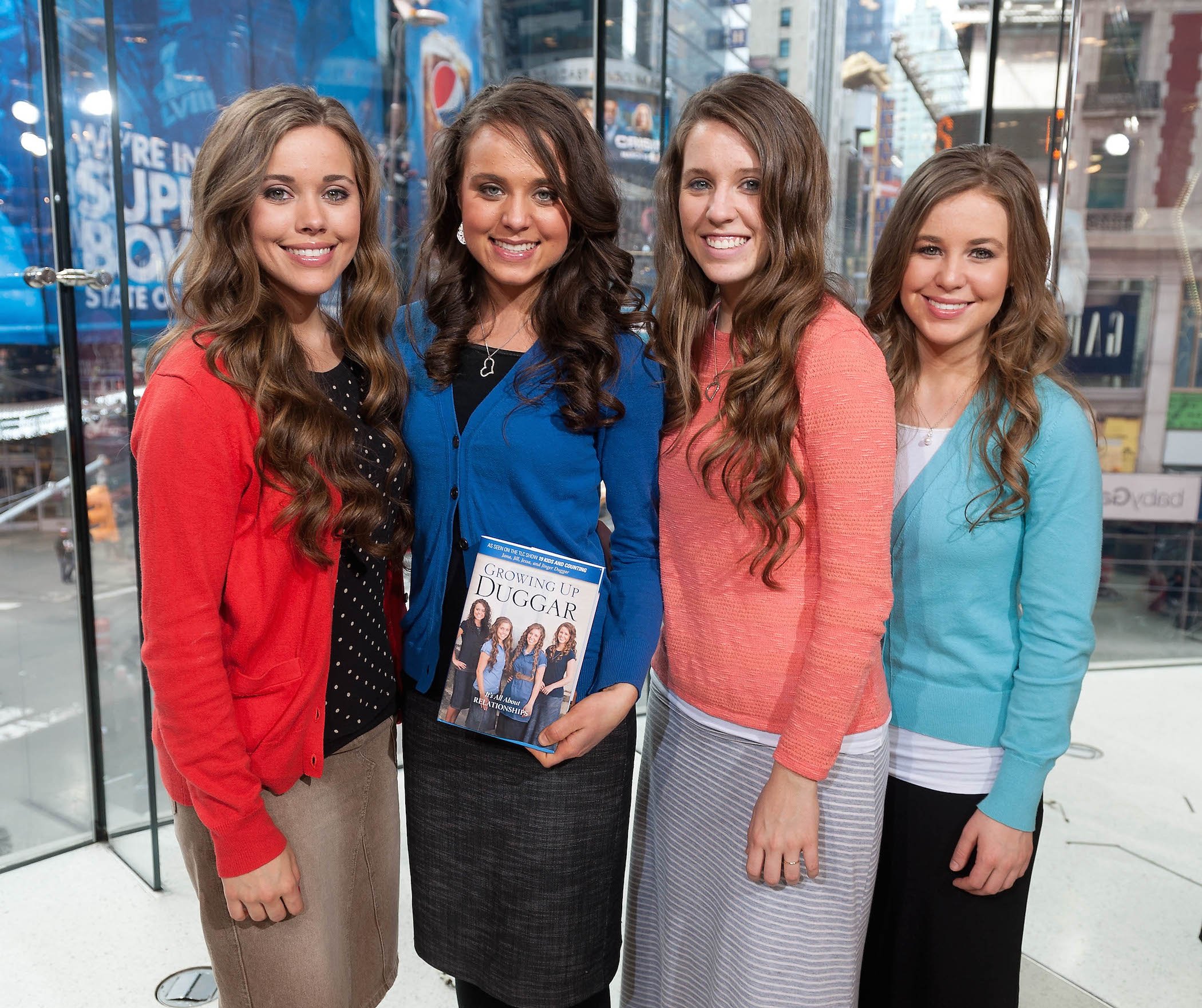 So, are any of the Duggars in a courtship now? Rumors surround Jana Duggar in 2021, as fans suspect she's courting a Nebraska pilot named Stephen Wissmann. Aside from Jana, others suspect Jeremiah Duggar is courting Stephen's sister, Hannah. And James Duggar might be courting Lauren Caldwell, Kendra Duggar's sister.
None of the rumors are confirmed just yet, but we're hopeful the Duggar family will announce them on social media. Recently, fans were shocked when Jed Duggar secretly wed without any prior courtship announcement. We'll have to wait and see if any of his wedding is featured on future episodes of Counting On.
For now, we're left to wonder if Stephen also has to fill out the questionnaire the other Duggar-in-law husbands had to!
Check out Showbiz Cheat Sheet on Facebook!