Jerry Harris Faces Up to 30 Years in Prison After Reversing His Plea to 'Guilty' in Child Pornography Case
The dark side of 'Cheer' star Jerry Harris has caught up with him. Fans of the Netflix megahit are curious about his criminal trial and what will happen to the former cheerleader.
Jerry Harris, a former star on the Netflix docuseries Cheer, admitted to soliciting and receiving child pornography and traveling to a different state to engage in illegal erotic conduct. Currently in detention, the 22-year-old's guilty plea came about to avoid prosecution for the other five charges against him.
Following a competitive cheer squad, Cheer became a megahit for Netflix. So, Harris's arrest shocked fans of the hit show who followed his journey throughout Seasons 1 and 2. Here's what you need to know about his guilty plea.
'Cheer' star Jerry Harris was arrested on child pornography charges
The Cheer star faced charges of soliciting a minor to share sexually posed pictures with him. According to the complaint, Harris instigated his conversation with the minor on Snapchat in Dec 2018. On the app, they swapped sexually posed images until the end of their connection in March 2020.
USA Today stated that Harris was detained and accused of child pornography in September 2020, after the Netflix docuseries premiered to public and critical acclaim. Harris initially pleaded not guilty to the accusations against him. Season 2 of Cheer addressed his case.
Production dedicated an episode to telling the stories of his victims. Twins Charlie and Sam had a podium to share their experiences. Harris initially contacted Charlie when he was 13 years old via Instagram and asked for his naked sex pictures.
Meanwhile, Charlie and Sam's mom, Kristen, released a report: "In an effort to put a stop to a serial predator and avert harm to other children, my sons took the brave step of speaking publicly about the sexual abuse they suffered at the hands of Jerry Harris."
Head Cheer coach Monica Aldama reacted to the news of his arrest through social media. She posted on Instagram:
"My heart is shattered into a million pieces. I am devastated by this shocking, unexpected news. Our children must be protected from abuse and exploitation, and I'm praying hard for the victims and everyone affected. Please respect our privacy as our family mourns during this heartbreaking time."
Jerry Harris revised his previous plea and faces up to 30 years in prison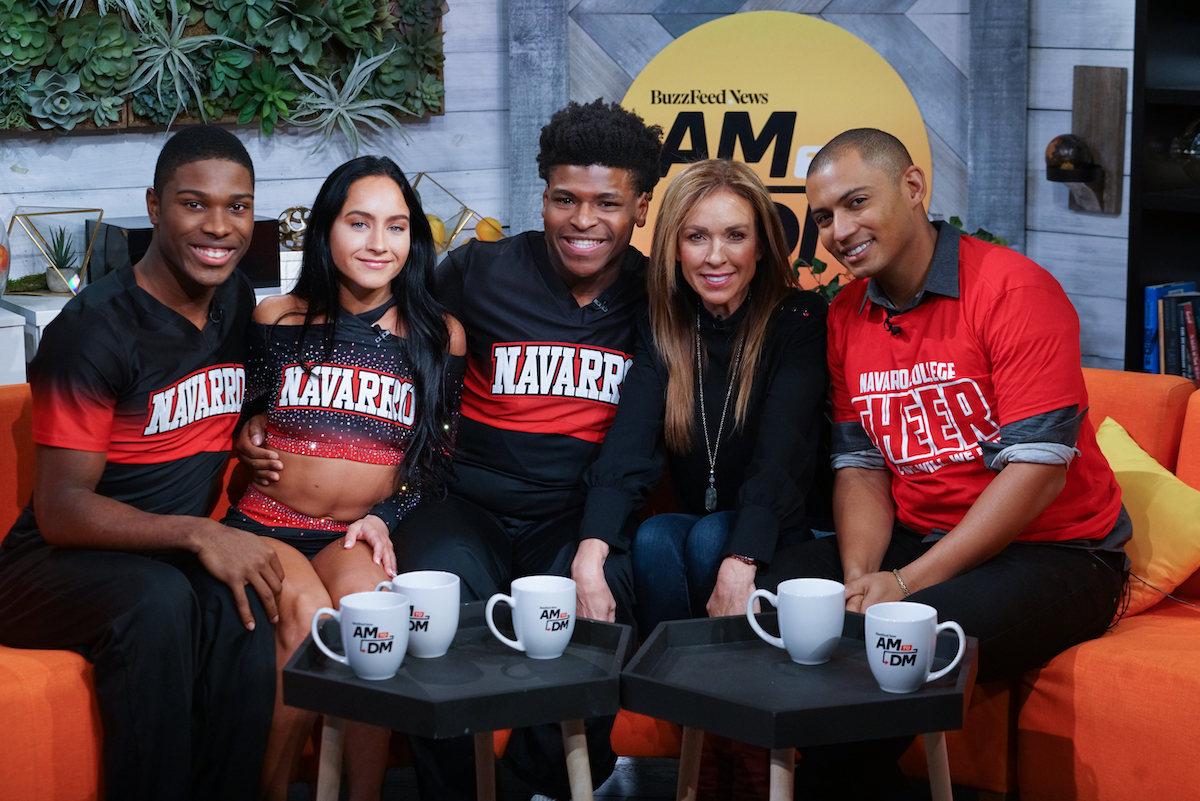 Over a year ago, Harris pleaded not guilty to seven of the accusations. However, on February 10, 2022, he reversed the report and pleaded guilty to two federal charges.
According to The New York Times, Harris "persuaded a 17-year-old to send him sexually explicit photos for money and traveled to Florida 'for the purpose of engaging in illicit sexual conduct' with a 15-year-old."
While laying out the federal charges and sentencing guidelines, Judge Manish S. Shah said that the production of pornography is punishable by a minimum of 15 years in jail, with up to 30 years. Harris will receive his sentence on June 28, 2022. He will remain in federal custody until the sentencing.
Harris will 'take accountability' for what he did
Harris's attorneys said the former Cheer star agreed to "take accountability for his actions and publicly convey his remorse for the harm he has caused the victims," as the New York Times reports.
His attorneys also stated that Harris had experienced child sexual manipulation: "There being no safe harbor to discuss his exploitation. Jerry instead masked his trauma and put on the bright face and infectious smile that the world came to know. As we now know, Jerry became an offender himself as an older teenager."
Cheer fans wish healing upon all of the parties affected.
How to get help: If you or someone you know has been sexually abused, text HOME to the Crisis Text Line at 741741 for free and confidential support.