Jerry Seinfeld and Howard Stern Admitted That They Annoy Each Other, and It's Fine
Jerry Seinfeld's '23 Hours to Kill' dropped in May. When he stopped by 'The Howard Stern Show' to promote it, the pals made some hilarious confessions.
Jerry Seinfeld's latest comedy special, 23 Hours to Kill, dropped on Netflix in May. In the hour-long program, Seinfeld poked fun at some of the friends in his life. When he stopped by The Howard Stern Show to promote the show, Stern pointed out a few digs that appeared to be directed at him.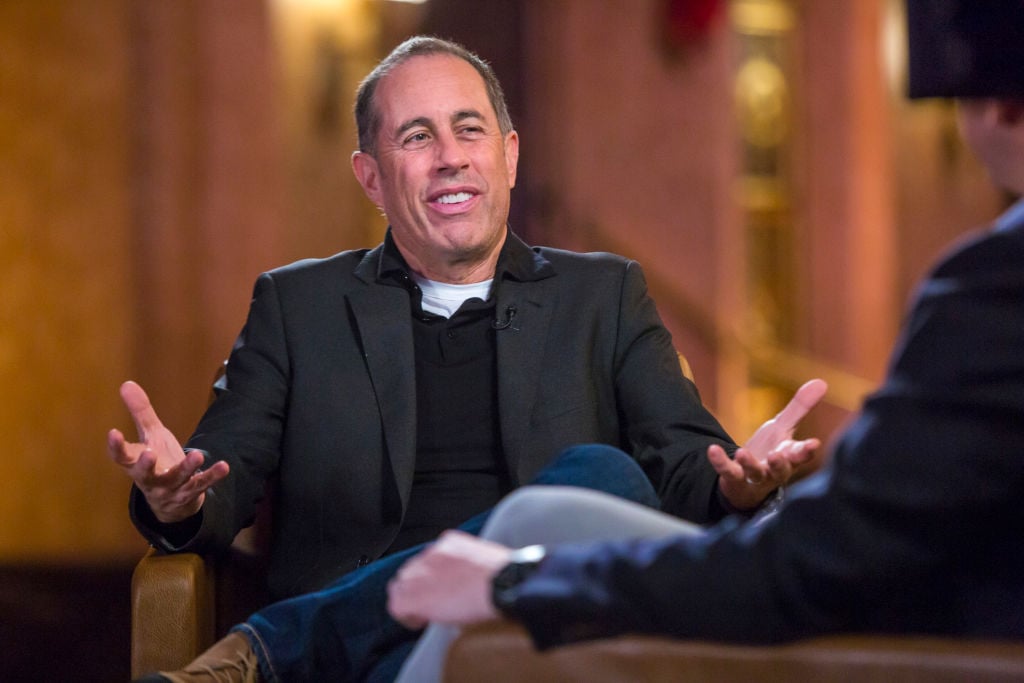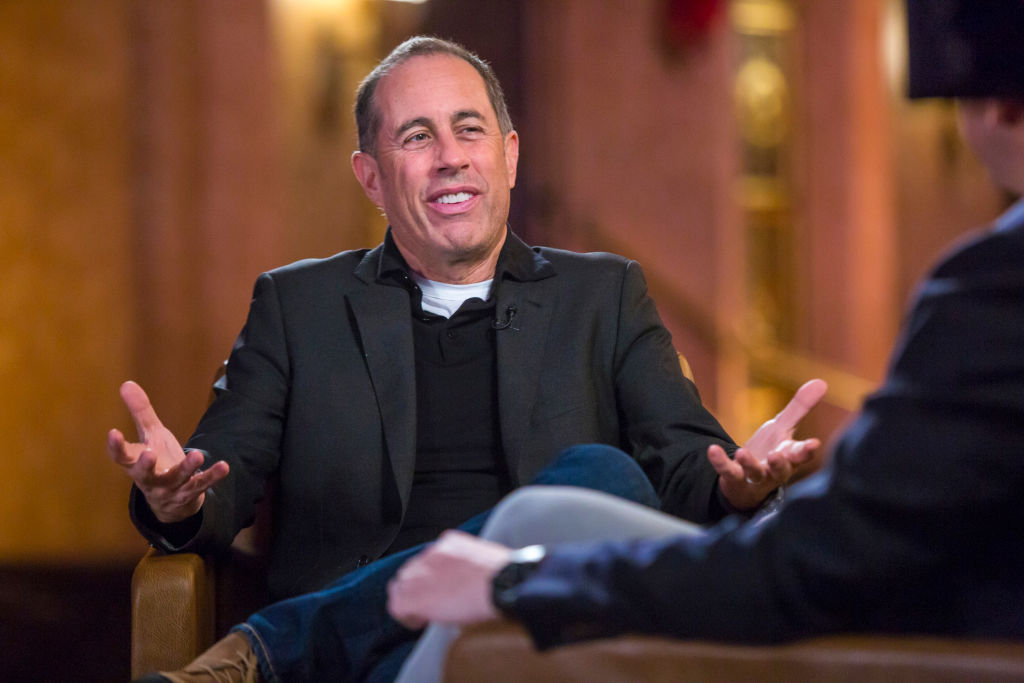 Jerry Seinfeld and Howard Stern Annoy Each Other
During his interview with Seinfeld, Stern recalled a few comedy bits from 23 Hours to Kill that seemed to reference him without directly naming the radio jock. "When I was watching the special, there was a chunk of business where I felt you were attacking me," Stern divulged. "There's two places that I went, 'Oh, sh*t. I do that with Jerry, and I think, I think it's me that he's talking about."
Stern continued his retelling of Seinfeld's schtick, saying, "You talk about all your friends are annoying, but if I go and get new friends, they're going to be eventually just as annoying. I feel at this point I'm a friend of yours. And I must be one of those annoying people."
"Yes, you are. You are," Seinfeld admitted to Stern. Then, the comedian asked, "Aren't you also annoyed by me?" To which Stern replied, "Yeah. I am."
Stern pointed out another joke in Seinfeld's stand-up special in which he thinks the funnyman called out a specific conversation the two had. He paraphrased Seinfeld's anecdote, saying this:
"People go out to dinner, and they turn to me, and they go, 'Oh, I went to a restaurant. You, you Jerry, would love this restaurant! You Jerry. I didn't love it so much, but you would love it.' And I went, 'I did that. I literally did this to this guy.' I told you about a restaurant. I said, 'Oh, Jerry, I think you would love it. Meanwhile, you're right. And you're absolutely right. I don't f*cking know if you're going to love it. I really don't."
Seinfeld chuckled at the exchange, acknowledging, "I just think that's funny. But everyone does it, Howard. You're not the only person."
"Do you see why being friendly with you could be a disaster," Stern quipped.
Seinfeld explained why it is just not worth it to get new friends
Regardless of how irritating one's pals can be, Seinfeld explained why getting new friends isn't worth the hassle. He mused, "We can switch. We can get other friends, but they're going to have annoying things too. And it's the same movies, and meals, and holidays. And changing all the numbers in the phone is what makes it not worth doing."
Stern noted that Seinfeld's comedy often revolves around aggravation, but admitted that he also has a tendency to become aggravated with others. "That's why I like hanging out with you," confessed Seinfeld, calling it Stern's "goldmine." But the stand-up comic did give the shock jock a way out, saying, "Anybody wants out, fine. Door's open behind you."