Jerry Seinfeld Blew up at Larry King Over Cancelation Question – 'Do You Know Who I Am?'
Larry King interviewed more than 30,000 people in his lifetime, according to CNN. Naturally, that meant there had to be a few uncomfortable moments here and there. One such moment manifested when King hosted Jerry Seinfeld on his show in 2007. King asked Seinfeld a question that the prickly comic didn't take well to.
Larry King got Jerry Seinfeld riled up
RELATED: 'Seinfeld' Almost Never Aired, Partially Because of Larry David
In 2007, Larry King hosted Jerry Seinfeld for an interview. At the time, Seinfeld was filming for Bee Movie, and promoting it during filming. However, King asked Seinfeld a question about his eponymous sitcom that didn't go over well.
"You gave it up, right? They didn't cancel you? You canceled them," King asked Seinfeld of the sitcom.
Seinfeld sat there and stared at King with a dumbfounded expression before shooting back, "You're not aware of this?"
"No, I'm asking you," King retorted.
"You think I got canceled? Are you under the impression that I got canceled?" asked Seinfeld, his voice rising.
King sensed that Seinfeld was behaving rather sensitively to the question, despite the fact that King put emphasis on the fact that "you canceled them" in his question.
"Have I hurt you Jerry," snapped back King.
"I thought that was well documented. Is this still CNN?" asked Seinfeld. "Yeah no, I went off the air, I was the number one show on television Larry. Do you know who I am? 75 million viewers, the last episode!"
"Well don't take it so bad," replied King. Clearly Larry King was asking the question to establish a basis of information for the audience, something common to talk shows that Jerry Seinfeld seemed incapable of grasping.
Jerry Seinfeld generally dinged by netizens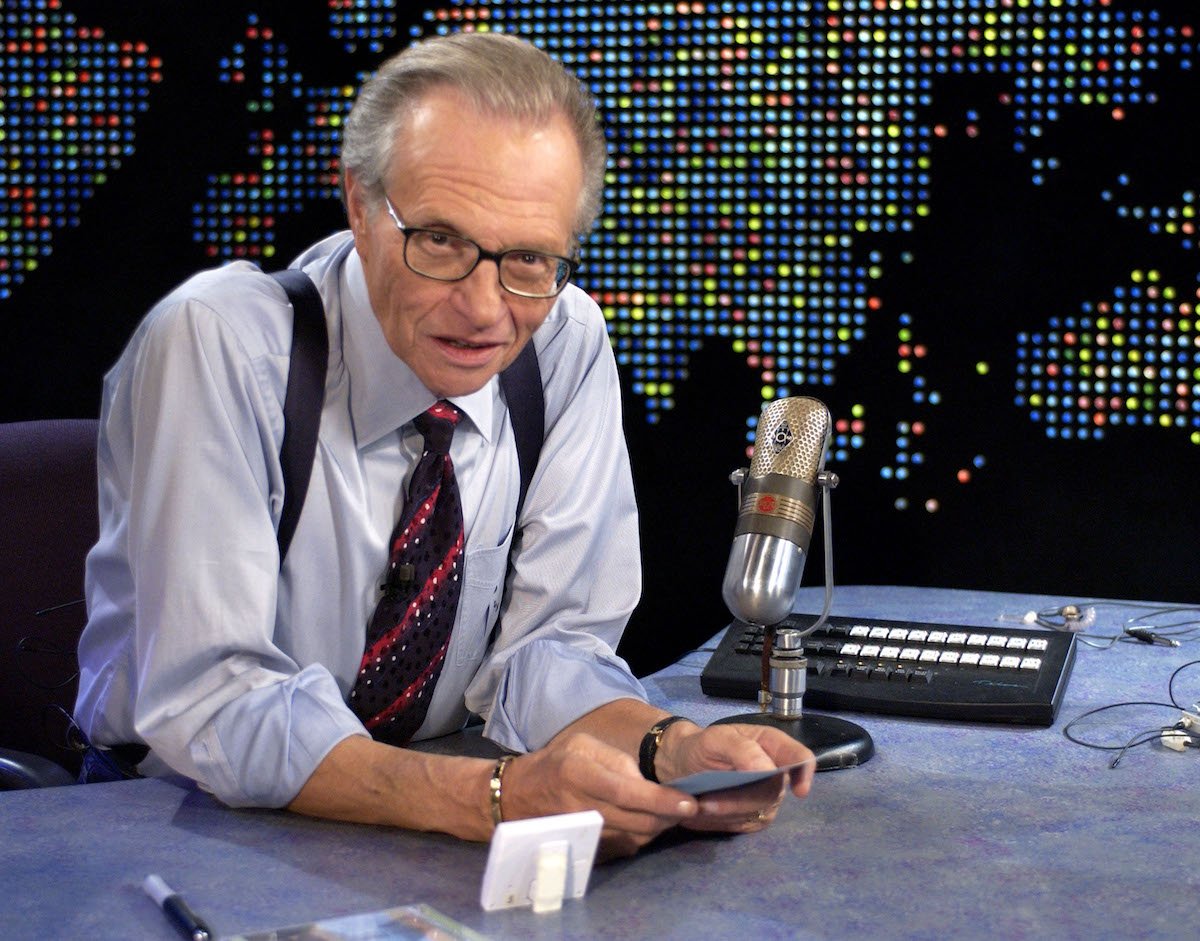 To some folks, this particular exchange may not come as a surprise. Many netizens seem to feel Jerry Seinfeld is arrogant, cold, and rude. 
Dani Zoldan, co-owner of Stand Up New York, claims that Seinfeld is one of the comics who is most notably rude to fans and audience members.
"Whenever he's in the bar at the club and fans walk up to him, there's no interest and he turns his back and walks away," wrote Zoldan.
Netizens have had similar experiences with the comic. One Redditor titled their post, "Jerry Seinfeld is an a**hole."
"I said it! I don't like him, and I never have. The show was good but largely because of the other actors! He acts like a d**chebag with a smug attitude in every interview I've ever seen of him. He isn't funny at all and he doesn't even try to be kind or polite," they added.
Other netizens made similar comments about his behavior on Comedians in Cars Getting Coffee.
"Jerry is often rude, period. I really enjoy the show, but Jerry just comes off as a bit of a dick pretty frequently with guests and waitstaff. He was kind of a d**che to Tracy Morgan most of the episode with him, too," pointed out one viewer.
"[H]is actions to waitstaff were disturbing. If I ever work in the food industry, I would get down at his level and give him a talking too. It is mean, and though he means to be funny, it comes off as offensive and rude," added another user.