'Seinfeld': Jerry's Legendary Puffy Shirt Was On Screen for Only 5 Minutes
Seinfeld is a classic show made up of equally classic moments. From George's pudding-skin singles to Elaine's top-only muffins to Kramer's bathroom tie dispensers, every character has a madcap idea, scheme, or quote that's become immortalized in pop culture. For Jerry himself, one of these moments was his most daring outfit. Funnily enough, though, the iconic Seinfeld puffy shirt had far less screen time than most people realize.
A 'Seinfeld' Season 2 episode introduced the world to Jerry's puffy shirt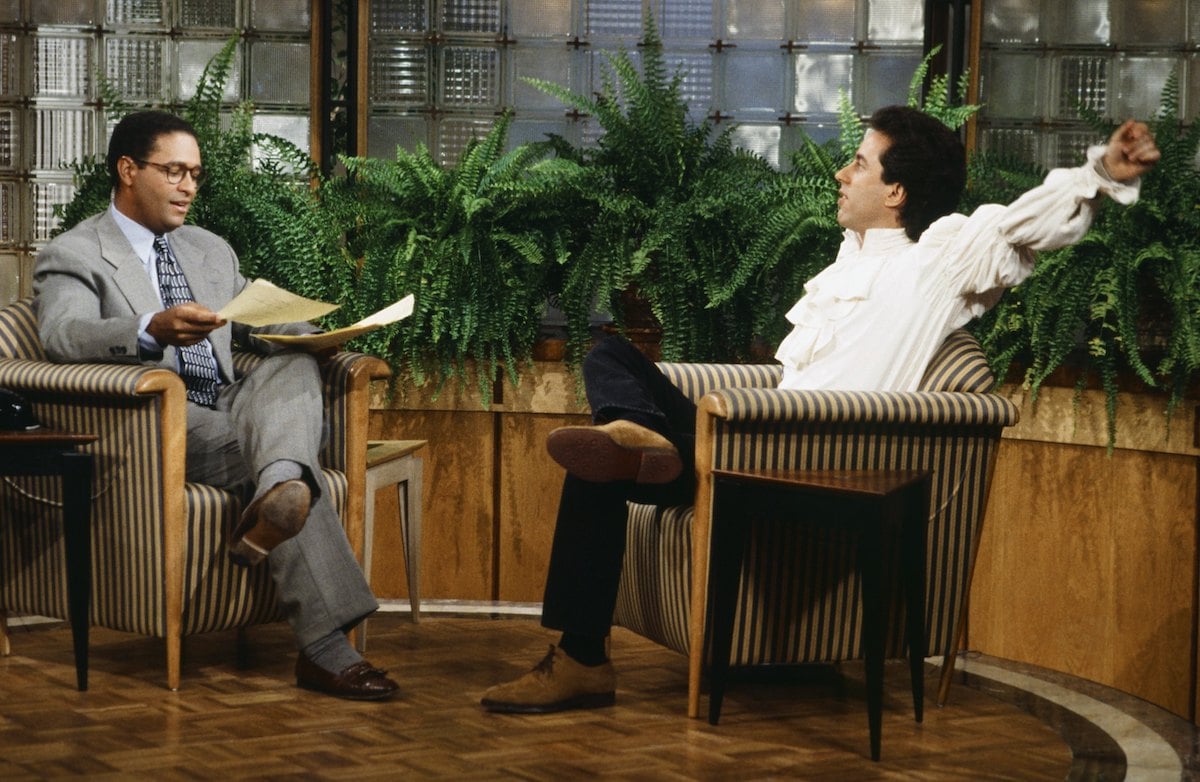 On September 23, 1993, the second episode of Seinfeld's fifth season premiered on NBC. Titled "The Puffy Shirt," the episode debuted the iconic puffy shirt.
In the episode, Kramer begins dating a fashion designer, Leslie, with a penchant for "low talking." During dinner with his friends, Jerry inadvertently agrees to model one of her new pieces in an upcoming appearance on The Today Show to promote a Goodwill charity drive. To his horror, the garment turns out to be the puffy, pirate-like shirt of his nightmares.
Holding up his end of the deal, he begrudgingly wears the blouse on the show, only to face relentless mocking from the host, Bryant Gumbel. It prompts Jerry to go on a rant about how ugly it is.
Afterward, Leslie finally raises her voice to call Jerry a bastard.
The episode closes out with one last look at the puffy shirt, worn by the homeless of New York. Because Jerry's outburst on The Today Show singlehandedly destroyed any chance of the shirt selling well, the entire stock was donated to Goodwill.
Despite its notoriety, the 'Seinfeld' puffy shirt wasn't on screen long
No one can argue that the Seinfeld puffy shirt isn't a work of art. Though Leslie crafted the masterpiece on-screen, credit for the real deal goes to Seinfeld costume designer Charmaine Simmons. She created all three of the original shirts, and we can't thank her enough.
In an interview with The Washington Post, Simmons talked about her inspiration for the design. She wanted to make "the most uncomfortable, unwearable shirt you could find" and took inspiration from a horrible shirt her mother had given her many years ago. The result speaks for itself.
However, even ardent Seinfeld fans might not notice how little time the shirt was on-screen. The Washington Post noted the actual amount of time the shirt appears is about five and a half minutes. Yet its image is forever burned in viewers' minds — a testament to how this incredible garment has worked its way into the nation's cultural memory.
The frilly blouse lives on in our hearts and a museum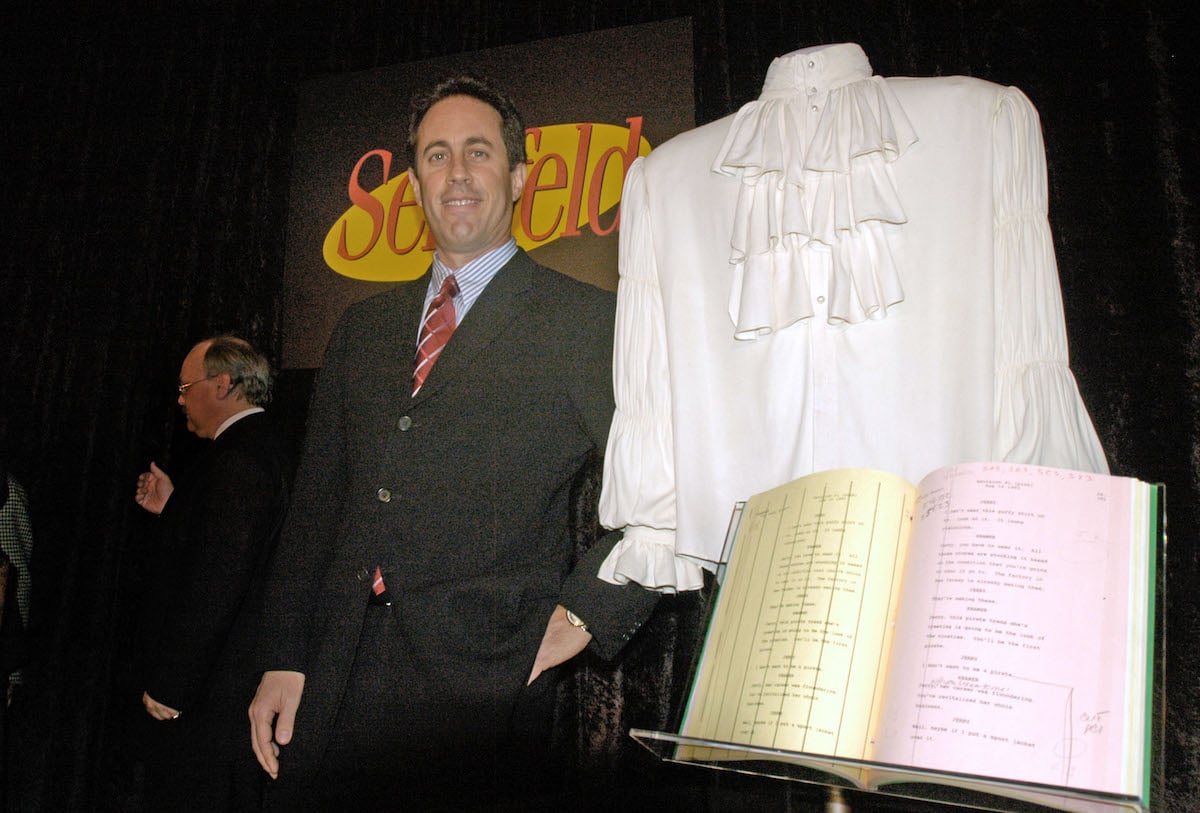 Though "The Puffy Shirt" episode is nearly 30 years old, it remains a cultural icon. To no one's surprise, it has made the idea of owning one of the three original shirts appealing.
But most people will never get to live out their dreams of wearing an original Seinfeld puffy shirt, especially given that one sold at auction for $45,000 in 2017. And in 2004, Jerry Seinfeld donated another original puffy shirt to the Smithsonian.
Regardless of where the originals reside, it's safe to say the memory of this ridiculous shirt will live on in fans' hearts.