Jerry Seinfeld Said Jay Leno Was 'Scared For Me' For Dating a Teenager When He was 38
Jerry Seinfeld skyrocketed to fame with the iconic NBC comedy – aptly named Seinfeld – airing from 1989 to 1998. Married to Jessica Sklar since 1999, the comedian continues to enjoy domestic life with his wife and their three children.
When Seinfeld was in the midst of his sitcom fame in the 90s, he began making headlines for a relationship with someone 21 years his junior.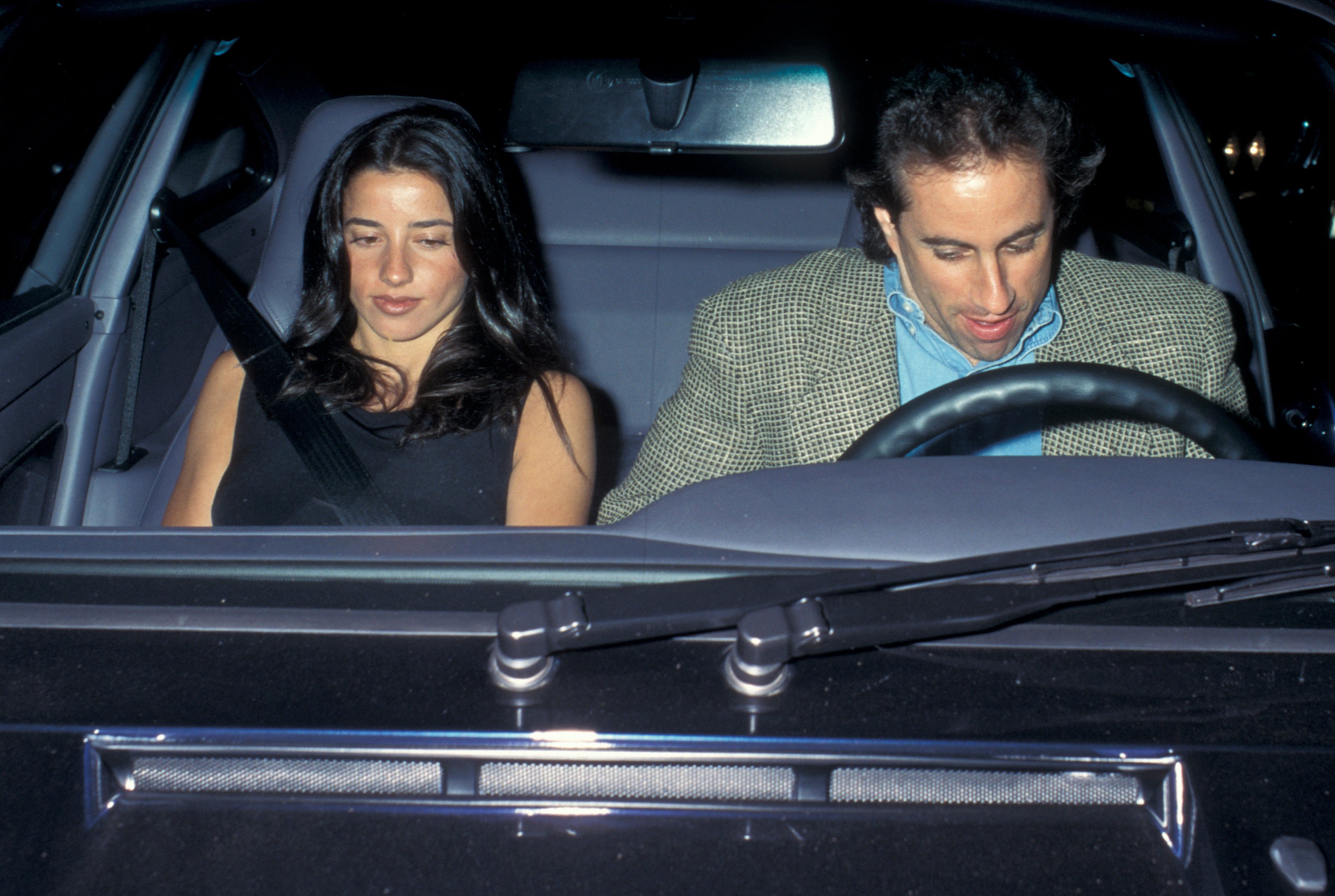 Jerry Seinfeld met Shoshanna Lonstein when she was still in high school
According to People, Seinfeld was enjoying a day in New York City's Central Park in May 1993 when he spotted 17-year-old Shoshanna Lonstein, a senior at a private Manhattan high school.
"I met this girl, Shoshanna," he explained to Playboy in a 1993 interview. "She's a very sweet girl and she's very pretty. I didn't know how old she was – I knew she wasn't 40. I took her to a basketball game and that was the whole thing."
When speaking to Howard Stern about Lonstein, Seinfeld waffled on his new girlfriend's age.
"She's not 17, definitely not," he insisted at first, then clarified the confusion in another interview with the shock jock a month later. "I didn't realize she was so young. This is the only girl I ever went out with who was that young."
Seinfeld defended their relationship, maintaining that their coupling was based on substance rather than age.
"I am not an idiot," the sitcom star said, according to People. "Shoshanna is a person, not an age. She is extremely bright. She's funny, sharp, very alert. We just get along. You can hear the click." 
'Seinfeld' star gets mixed reactions to his May-December romance
While the couple became a top tabloid topic, Seinfeld seemed to find his male buddies to be quite supportive of the relationship. Not so much with his female friends.
"It's really strange," he told Playboy. "The reactions ran the absolute gamut from horrified to just busting buttons with pride that they know me. Guys I hadn't heard from in years called to say, 'Congratulations! Good for you.' Women I know wouldn't even call me back. My assistant punched me. She saw me and literally punched me, she was so mad."
The comedian felt the flack from women was unfounded since he hadn't intended on dating someone in her teens. Seinfeld reiterated that he was focused on the person rather than a number.
"My women friends, some of them were really hostile about it. They didn't like it," he said. "First of all, they think I look for this. Like this was an ambition of mine. But the fact is, I don't meet that many women I like, period. So when I like someone, I don't care about her race, creed or national origin. If I like her, I don't care. I don't discriminate. If she's 18, if she's intelligent, that's fine."
Jay Leno likes to avoid controversy
Seinfeld definitely got his share of ribbing from fellow comedians. When speaking with Stern, Seinfeld was asked about how he approaches potential dates.
"You sit in Central Park and have a candy bar on a string and pull it when the girls come?" Stern questioned facetiously.
A few years into the May-December romance, Conan O'Brien took a comic jab about the relationship.
"Jerry Seinfeld proposed to Shoshanna Lonstein on the night of her 21st birthday," O'Brien began. "Apparently he wanted to wait to make sure she wasn't just using him to buy beer."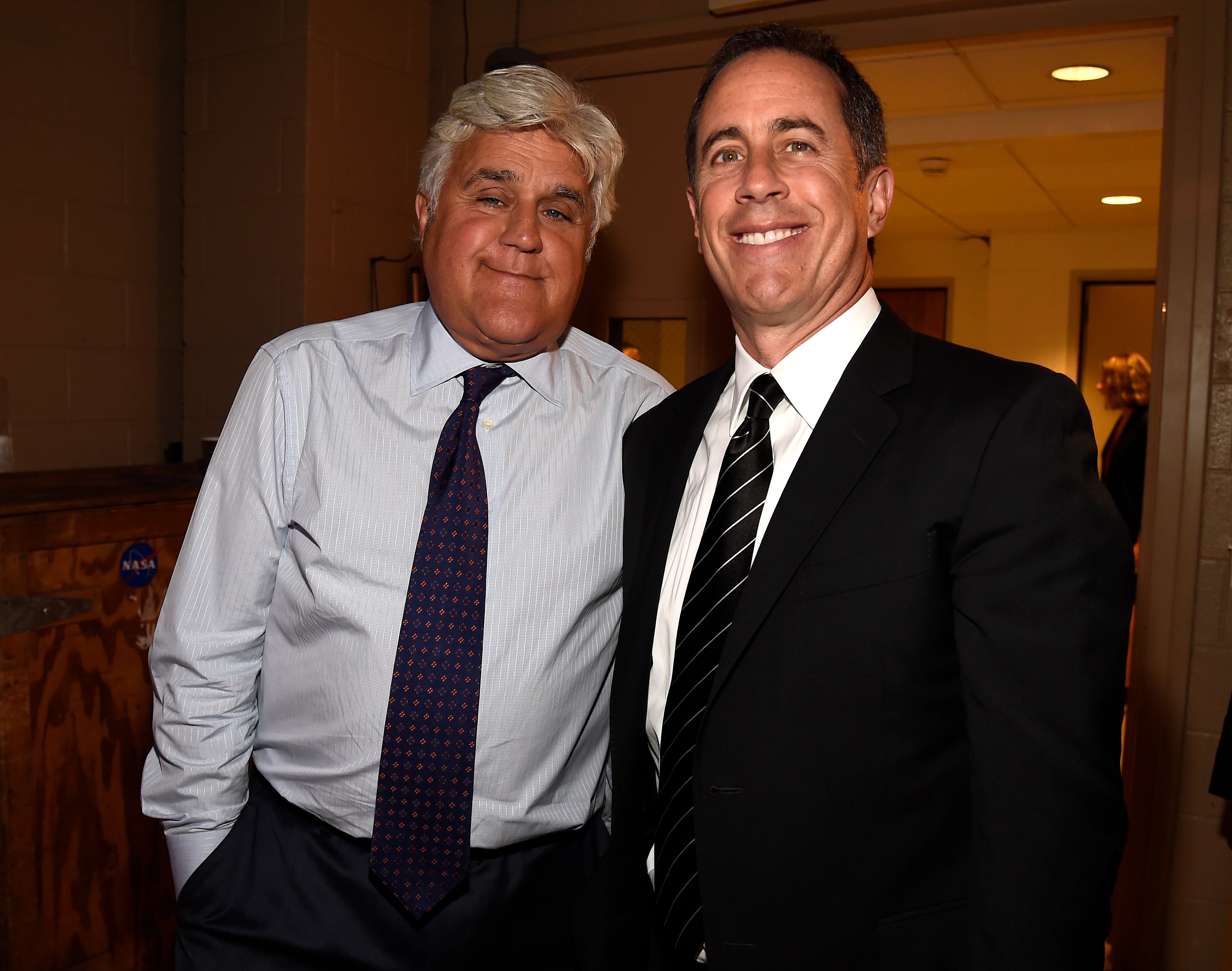 Yet one renowned comic and late night icon never used Seinfeld's controversial relationship as monologue material. Seinfeld revealed a close friend of his had a negative reaction to the union, much like the women in his life.
"It was reviled by women in their 30s and by Jay Leno," the Comedians in Cars Getting Coffee star said of his dating Lonstein. "Leno was just terrified. To him any potential public-relations imbroglio, any appearance of impropriety, is the most terrifying thing in the world. He was scared for me, just out of concern as a friend."
Leno didn't have to worry about his pal for too long. Seinfeld and Lonstein broke up in 1997.