Jerry Seinfeld Says He Wouldn't Do 'Seinfeld' If He Was Starting Out As a Comedian Today
'Seinfeld' is one of the most beloved TV shows of all time, so it is surprising that Jerry Seinfeld says he might not even do it if he was just starting out now.
Jerry Seinfeld was already a popular stand-up comedian when he got his TV show Seinfeld. He followed in the footsteps of comedians like Roseanne Barr with Roseanne, and paved the way for Tim Allen with Home Improvement and Ray Romano with Everybody Loves Raymond. His sitcom became a cultural phenomenon so it's surprising to hear him say he wouldn't do it again if he had his career to do over.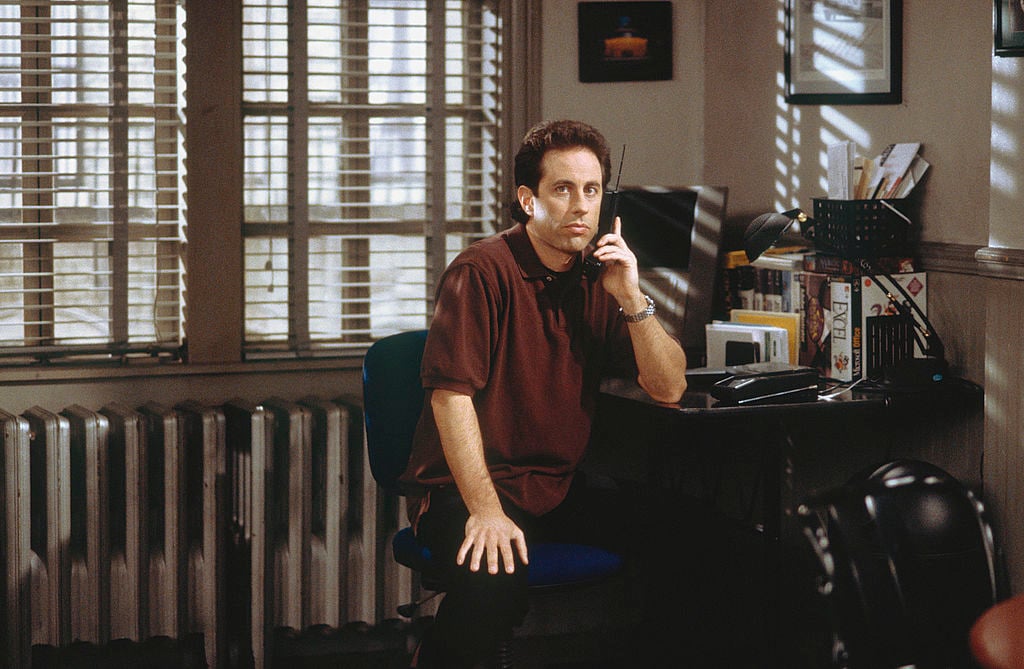 Seinfeld was a guest on the WTF with Marc Maron podcast on June 8. As the two comedians, writers and actors discussed their craft, Seinfeld revealed he wouldn't even do a show like Seinfeld if he was in the same position as a comic in 2020.
Jerry Seinfeld feels TV comedy has changed too much since 'Seinfeld'
When Seinfeld translated his standup act to television, he and co-creator Larry David wrote it themselves. He feels networks try to micromanage shows for comedians now and that just doesn't work. 
"Nowadays, a comic gets a shot for a network show and they go, 'We have TV writers that will take your humor and put it in TV form," he told Maron. "You're finished right there. You're done, you're toast. We both could rattle off a list of names. You've got to realize you're the best writer in the room."
'Seinfed' was Jerry Seinfeld and Larry David's real life relationship
The co-creators met on the comedy scene. Although the show was a vehicle for the comic, he wanted to translate their rapport into a TV show, and they did.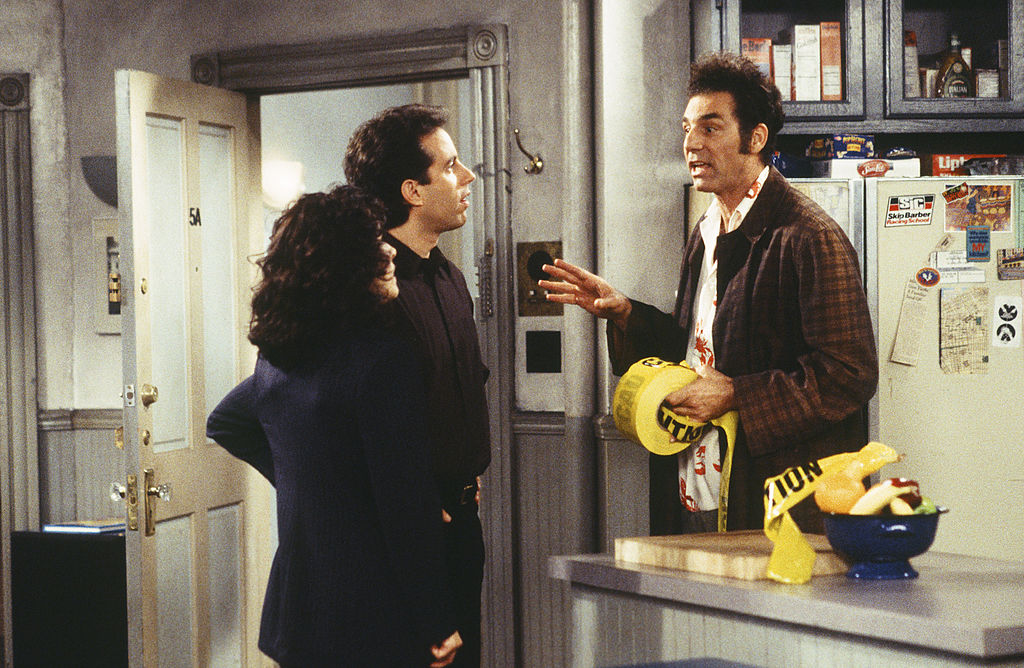 "He was a few years ahead of me, a couple years maybe," he said of David. "Any time we'd bump into each other, from the first word out of our mouth, it was a hilarious inane conversation. So when I got this offer from NBC, it wasn't even an offer, they were just like, 'If you ever have any ideas, we'd be interested in hearing them.' I loved the way Larry and I talked. I said I want a show that sounds like the way Larry and I talked. That was it."
A standup comic doesn't need a TV sitcom today
After the show, Seinfeld continued to do standup comedy. His latest Netflix special premiered in May. He has said he'd never do another TV show because he doesn't feel he can top the one he did. Now he considered if he was a standup comic starting today, he wouldn't even feel the need to do a TV show in the first place.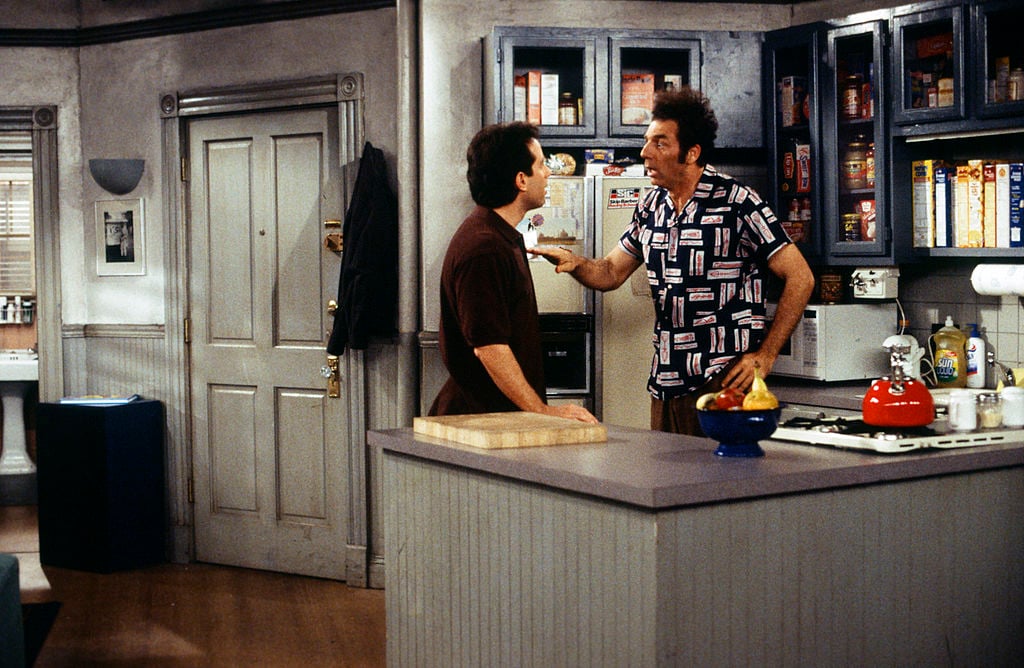 "I wonder if today I would even do a TV series if I was a young guy," he said. "You just work standup. I didn't even know what my style would be. I don't know if I would be cursing on stage if I started today."
Jerry Seinfeld already had his own writing style when he got 'Seinfeld'
The comedian also discussed his writing style with Maron. Inspired by George Burns' autobiography, he spends two hours a day writing jokes. He said he and David brought that discipline to Seinfeld, so he would not want to let some hack TV writers take over.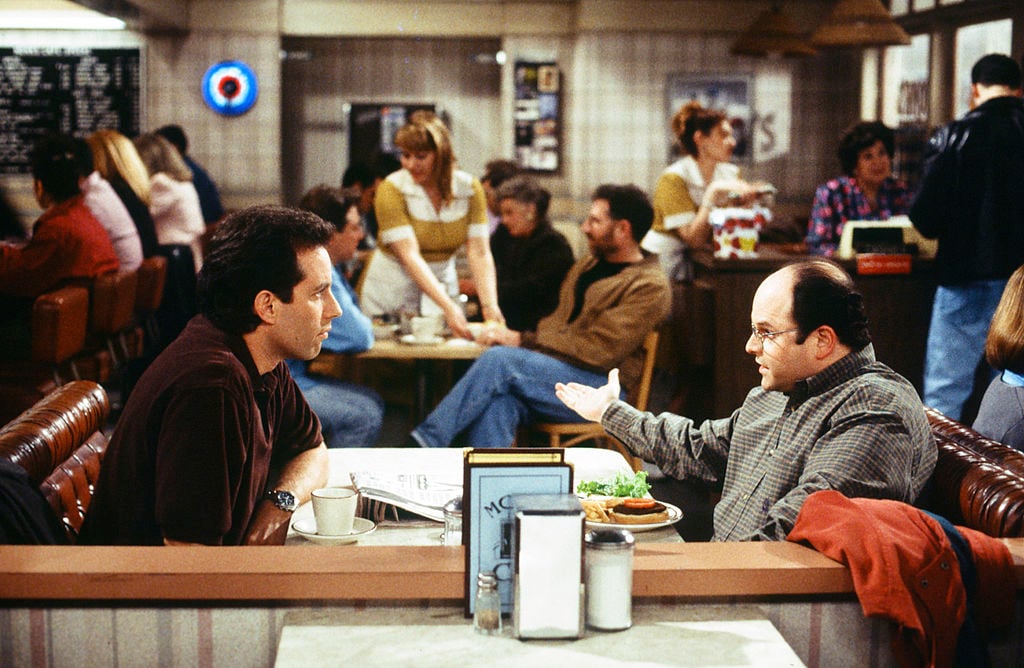 "If you go from that moment to when Larry David and I got the TV series and you roll a blank sheet of paper into a typewriter, I was not intimidated by the because I'd been looking at blank sheets of paper for years at that time," Seinfeld said. "I knew how to write. When Jerry and George sit down together at the coffee shop, Larry and I, neither one of us were intimidated by that."