'Jersey Shore Family Vacation': JWoww 'Hopes' Snooki Will Come Back
After a long break, Jersey Shore Family Vacation is finally back with new episodes. But ever since Nicole "Snooki" Polizzi announced this would be her last season, things haven't been the same. Jenny "JWoww" Farley is Snooki's best friend on and off-screen, and she's holding on to the hope that Snooki will change her mind and come back next season.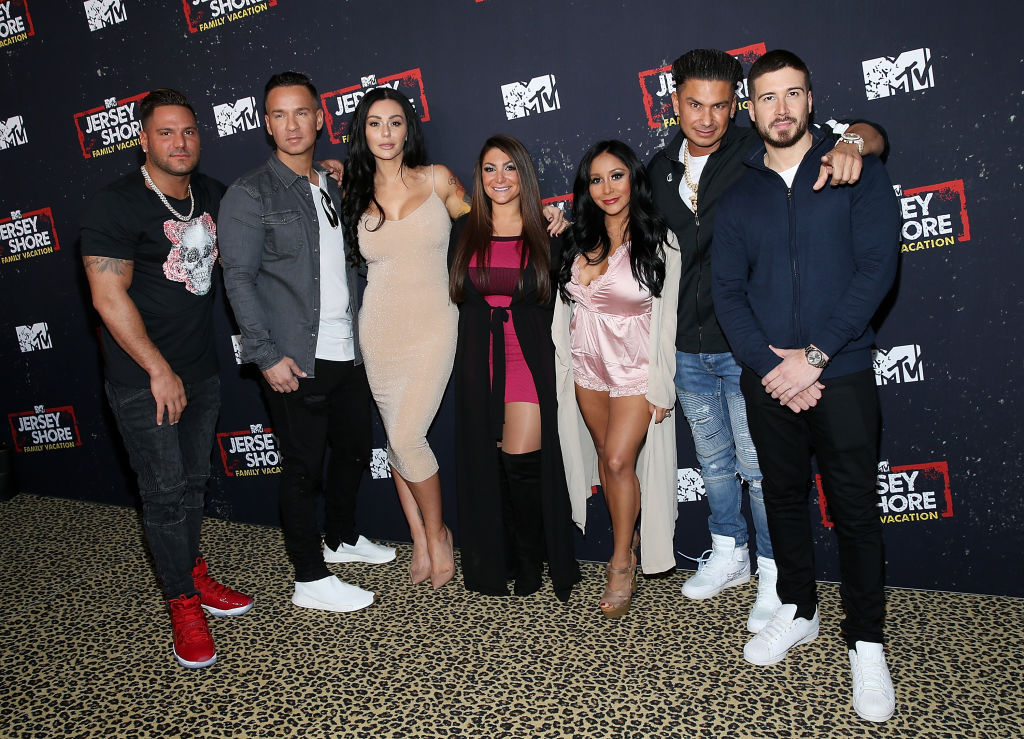 Why is Snooki leaving 'Jersey Shore Family Vacation'?
In December 2019, Snooki stunned fans when she announced she was leaving Jersey Shore Family Vacation."I am not coming back to Jersey Shore for a season 4, if there is one," she said on her podcast "It's Happening With Snooki & Joey." "There's a lot of reasons why, but the main reason is really, I'm just like, I just can't do it anymore."
A few days later, Snooki appeared on The Mel Robbins Show and revealed why she's leaving the show. "I was forcing myself to be 'happy,' and I'm like, 'That's not me,' I'm not genuinely happy," said Snooki. "It was really hard, but I had to think about my happiness and where I really wanted myself to be, and it's being a mom and being [with my] kids and not drama and drinking and drama." 
Through her Instagram page, you can see how much of a hands-on mom Snooki really is. She posts numerous pictures with her three kids — Lorenzo, 7, Giovanna, 5, and Angelo, 6 months. There's no denying filming a reality show like Jersey Shore Family Vacation would take her away from her family for days on end. 
Why JWoww wants Snooki to come back for 'Jersey Shore Family Vacation' Season 4
JWoww and Snooki have been friends since The Jersey Shore premiered in 2009. Through drunk nights, boyfriends, and club fights, the two friends always looked out for one another and had each other's back. 
After the show ended in 2012, they got their own reality show spinoff, JWoww & Snooki. Over its four seasons, JWoww and Snooki both got engaged, then married. They were pregnant together, had kids, and even started their own businesses. And throughout all those milestones, the two reality stars supported each other and proved that their friendship is real. 
Going on to another season of Jersey Shore Family Vacation without Snooki would be a huge change for JWoww. Snooki isn't just her best friend, she's also a major part of their group's dynamic, and things would certainly be different without her.  
JWoww hopes Snooki will change her mind
In an interview with People, the cast talked about Snooki's future with the show. "We haven't filmed the new season yet either, so I feel like there's still hope," JWoww said, as Snooki shook her head. "There is still hope!"
Mike Sorrentino and Vinny Guadagnino seconded JWoww's sentiment, but Snooki remained silent. Does this silence mean she might be considering coming back next season? It's hard to tell, but as of now, it looks like Snooki's castmates, especially JWoww, really want her to stay on the Jersey Shore team.