Jessa Duggar Created an Hour-Long Tribute to Her Father, Jim Bob Duggar, Despite Controversy Surrounding Him
The Duggars have graced our televisions for years, and we've gotten to know Jim Bob and Michelle Duggar's kids quite well. While many of the older Duggar kids were just teens when first featured on TLC, they're all grown up now. And Jessa Duggar shows off her adorable family with her husband and three kids via her public Instagram and YouTube channel.
Jessa loves showing off her parenting tactics and date nights with her followers. And there's no doubt she looks to her parents for guidance, as she loves and respects them completely. On April 6, she created an hour-long video tribute to her father — and it's all about her favorite childhood memories. But we can't forget that not all of the Duggar kids have a good relationship with Jim Bob.
Jill Duggar's husband, Derick Dillard, has been dragging Jim Bob Duggar
There have been rumors of a Duggar family rift for quite some time — and it seems Jill Duggar's husband, Derick Dillard, has confirmed it. At the end of 2019, he took to his Instagram to answer a fan who asked if he and Jill still see Jill's side of the family. Dillard noted that he'll occasionally see the Duggars, but "it's just harder now because we're not allowed at the house when JB isn't there."
Fans inquired further — and Dillard delivered valuable input. "Jill even had to ask JB permission to go over to the house to help her sister when she was in labor because her sister wanted her help, but Jill couldn't provide the assistance until we got it cleared with JB," he wrote. And he also added that TLC pressured Jill, an "abuse victim," into continuing filming when she didn't want to.
It seems Dillard may be "liking" some shady comments about Jim Bob as well. And he's not finished exposing the Duggars yet, as he's also had interviews with the YouTuber Without a Crystal Ball regarding the family.
Jessa created a tribute to Jim Bob despite controversy
It looks like Jessa is staying out of the Jim Bob controversy. Instead of listening to Dillard, she's clearly showing where she stands. On April 6, she created an hour-long video dedicated to her father, and she recounts all of her favorite childhood memories that she looks back on fondly because of him.
"I feel like whenever I start thinking about all of the blessings that the Lord has given me through my father, the list just goes on and on," Jessa explains at the start of the video. "He's not a perfect man. He has issues like all of us do. … I just see my dad as a man who truly does love the Lord, and I am just so thankful for that."
Jessa goes on to describe sweet moments she had with her father growing up — but she notes that she's most thankful for how much she was taught about religion.
A few of Jessa's siblings commented on the video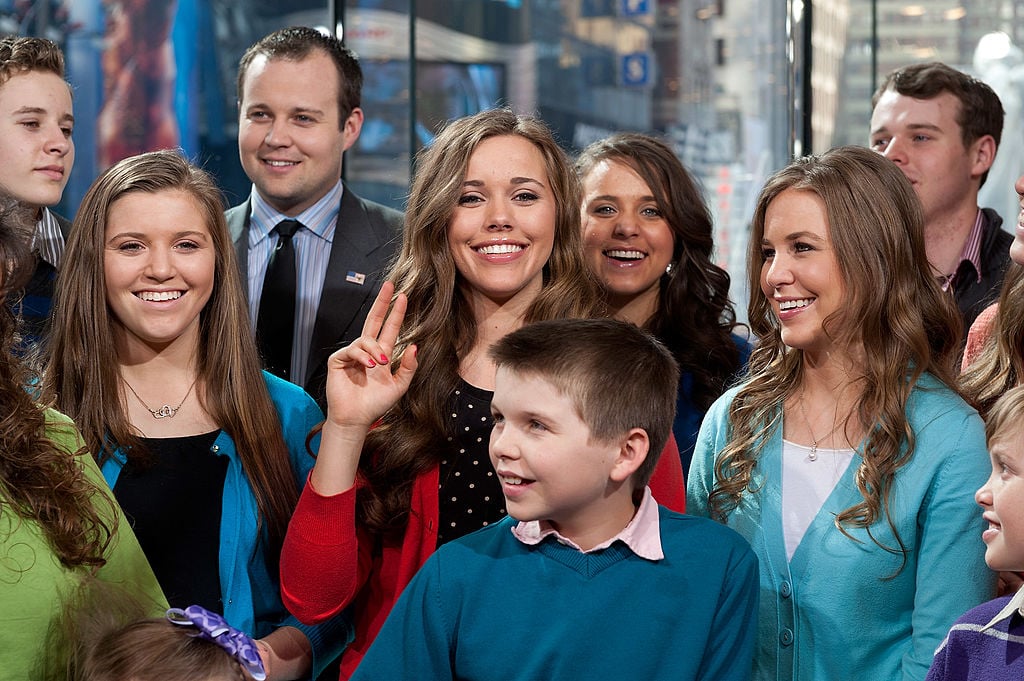 We're not sure what Jill thinks of the video, as she didn't comment. But Joy-Anna, Jana, and Josh Duggar's wife, Anna, all wrote sweet comments on Jessa's Instagram post that promoted the video.
"Such a great idea!! Agreed, so thankful to have them as our parents!" Joy-Anna commented.
"You did amazing, Jess! I loved hearing all of those stories of us growing up! We do have the best parents ever!" Jana noted.
"This is so sweet! We really enjoyed watching it! We are so blessed to have Pops and he is a fun grandpa and a great father-in-law!" Anna wrote.
Many of Jessa's followers also adored the video tribute. And Jessa noted via Instagram that a tribute to her mother is coming next. We're excited to hear more about how much the Duggar daughter loves and respects Michelle.
Check out Showbiz Cheat Sheet on Facebook!