Jessa Duggar Discussed the Injuries She and Her Siblings Had Growing Up: 'It's Really a Miracle We Haven't Had More Broken Bones'
Fans know Jessa Duggar for her three kids and sweet marriage to husband Ben Seewald. From Instagram to YouTube, she's been providing her followers with plenty of content revolving around her parenting choices, her home life, and her date nights.
Now, she's getting ultra-personal with tribute videos to her mom and dad, Michelle and Jim Bob Duggar, whom fans know well from 19 Kids and Counting. And Jessa goes over some funny details about her childhood in the videos, especially when it comes to the injuries she and her 18 siblings endured.
Jessa Duggar created a video tribute to her mother, Michelle
Jessa's tribute video to her father, Jim Bob, came first — and now, fans are getting a full 45 minutes of Jessa talking about what it was like growing up with Michelle as her mother.
We know the Duggar parents as being ultra-religious and strict regarding what their kids wore. But Jessa paints them in a new light. From learning more about their eating habits to their laidback parenting style (which we didn't expect), it seems there's a lot we don't know about Jim Bob and Michelle.
"When I'm out and about, I often get people who come up to me and say, 'I love your mom. She is just the sweetest lady,'" Jessa starts in her video tribute to Michelle. "They're always commenting on her patience in parenting and how gentle she is, how soft-spoken she is, and, I have to say, all those things are true. I have grown up watching her and her patience, and as a mom myself now, it's something that I tell people all the time, it's 'I pray for the patience of my mother.'"
Jessa allows her kids to 'fend' for themselves
Jessa goes into more detail about her mother's parenting style. She explained that her mother would take an active interest in each of her kids, and she would take one-on-one time to talk with them and treat them to a $1 gift while out shopping. Jessa also noted that Michelle was incredibly "relaxed" when it came to the kids going outside and playing. Even if it meant getting their clothes dirty, she loved watching her children enjoy that time with each other.
It looks like Jessa took a page out of Michelle's book here. On an episode of Counting On, Jessa mentioned that her oldest son, Spurgeon, can "fend for himself" if need be, proving she's fine with letting her kids learn some independence. Since Jessa also has three children (and is likely to have more in the future, given the Duggar family's view on kids), we're betting she may also rely on Spurgeon to help out with caring for his younger siblings in the future.
She talked about the various injuries she and her siblings experienced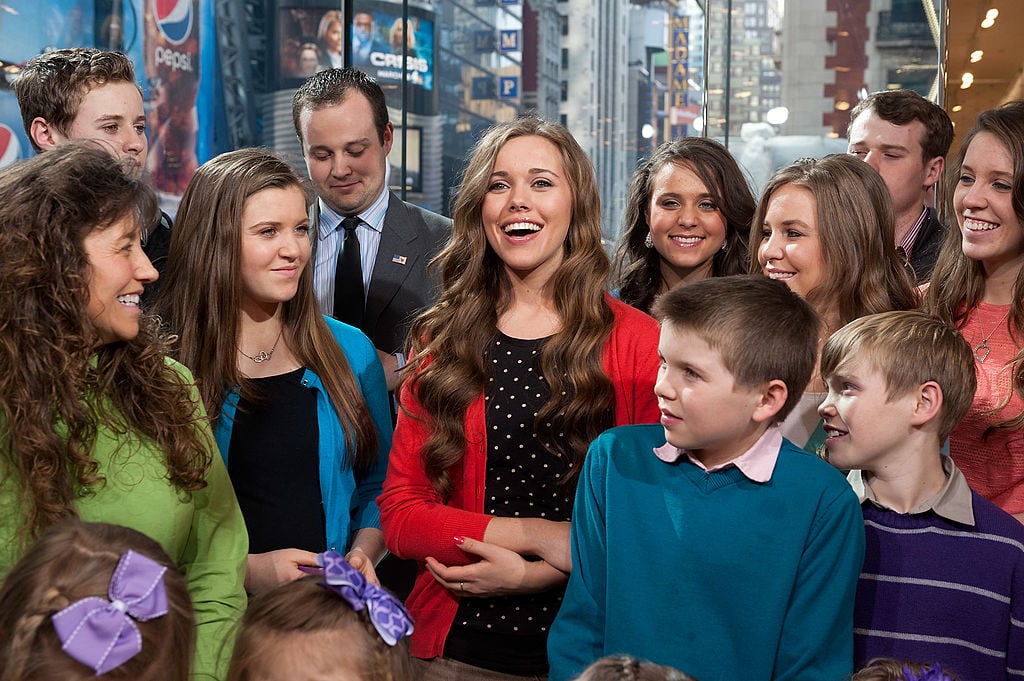 With so many kids and not much supervision, there were bound to be some mishaps in the Duggar family home. Jessa explained in the video some of the injuries she and her siblings encountered as kids.
According to Jessa, the house she lived in growing up had a lot of trees — and this meant she and her siblings would often climb them for fun. "My mom would let us climb all the trees all the way to the very top," Jessa said. "We only ever had one injury. Josiah broke his arm while climbing a pecan tree in cowboy boots. That was the only injury. He was a little guy and he was trying to snake out on a limb and fell and broke his arm. But, other than that, it's amazing — we've really had no other broken bones."
After discussing the tree incident, Jessa went on to explain some other minor injuries that would happen amongst her siblings. "Jason fractured his jaw once. We've had a lot of split heads and that type of thing just from playing tag in the house and stuff. It's really a miracle we haven't had more broken bones in the family."
Jessa added that Spurgeon is starting to climb trees now, and she's trying to keep Michelle in mind by allowing him to fearlessly adventure. We'll have to wait and see just how much of Michelle's parenting Jessa chooses to implement into her own life.
Check out Showbiz Cheat Sheet on Facebook!