Jessa Duggar Explained How Her Mother, Michelle Duggar, Dealt With Anger in the Household
We've been watching the Duggars for years, and Jim Bob and Michelle Duggar have come under fire for the way they've chosen to parent their 19 kids. It seems many of their adult kids appreciate their upbringing, though. And Jessa Duggar is now branching out and creating tribute videos to Jim Bob and Michelle for all of her followers to watch.
From growing up with 18 siblings to her parents' strange quirks she's grown to admire, Jessa leaves no stone unturned in her videos. And in her tribute to Michelle, Jessa explained how her mother dealt with any anger and frustrations she felt in the house. Here's what Jessa said.
Michelle Duggar talked about how she keeps calm while raising so many kids
Raising one child isn't easy, and raising 19 seems like an insurmountable task. But Michelle credits God's grace for giving her the patience and energy to care for all of her kids. Back in 2013, TLC posted a clip of Michelle talking about how keeps calm in the face of chaos at home — and she had plenty of tips and enlightening info for viewers.
"I don't always stay calm. And yes, I do lose it at times," Michelle explained to the camera. "The Lord really broke my heart years ago about my anxiousness and my anger or whatever you want to call it. I think we all struggle with that." She then went on to explain that she credits God's grace for giving her a renewed sense of patience and understanding after having so many kids.
Michelle then went on to explain that she gives her kids permission to tell her when she's raising her voice or acting impatiently, and this helps hold her accountable. "Instead of raising my voice, at that point, by God's grace, I chose to lower my voice and even whisper."
She values teaching her kids patience and self-control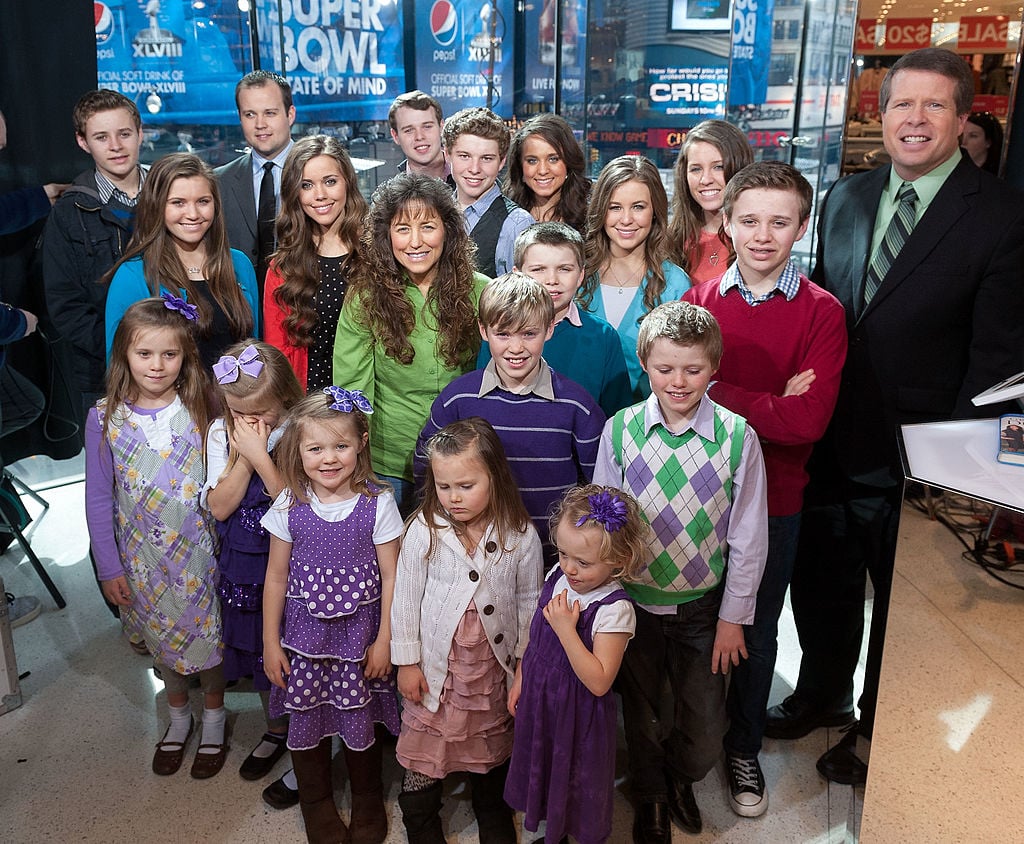 It's not easy to teach children patience, but Michelle made it a point in her parenting style. She didn't tolerate any screaming, yelling, or temper tantrums. Instead, she approached her kids with the same kindness and softness she expected in return.
"The goal in our home is to praise our children 10 times more than we correct them," Michelle explained, according to In Touch Weekly. "When we learn how to praise good character in our children, it builds good character. The positive reinforcement is what builds up their self-worth."
As far as meltdowns are concerned, the youngest Duggar kids are still prone to tantrums as all children are. But Michelle and Jim Bob have their methods for combatting this, too. "Whatever it is they're throwing a fit for, number one, I never give it to them," Michelle added. "It goes up or it gets put away, or they have to learn to wait and talk patiently and politely with me. This is what I expect, and I have to train them."
Jessa Duggar also talked about how Michelle dealt with anger
Now, it's Jessa's turn to talk about how her mother dealt with difficulties in the household. In her tribute video to Michelle, Jessa also recounted her mom's kindness and patience. And she added that Michelle was particularly gifted at getting very quiet when she could feel anger welling up.
"She said, if a soft answer is what turns away wrath, then I'm gonna try to have a softer answer as I know how," Jessa explained. "Whenever she would feel herself getting frustrated, she, instead of raising her voice, would purposely lower her voice."
Jessa said Michelle still uses this tactic to this day. "You know if mom is whispering, she means business." It seems like Jessa might incorporate this in her own home life, too, as it's a quality she really values.
We're loving Jessa's video tributes to her parents — and we're hoping she'll continue spilling some secrets about her childhood and life under Jim Bob and Michelle's roof!
Check out Showbiz Cheat Sheet on Facebook!