Jessa Duggar Explained Why Jana Duggar Is Facing Legal Action: 'It Was an Innocent Mistake'
Jessa Duggar explained what's happening with Jana Duggar's child endangerment charges via Instagram Stories. Here's what she wrote about Jana's 'innocent mistake.'
The Duggar family continues to make headlines for allegedly breaking the law. Josh Duggar's trial began at the end of November 2021 and ended in December 2021 with a guilty verdict. And now, Jana Duggar's in the news, as she's charged on suspicion of endangering a child. So, what exactly is going on with Jana's child endangerment charge? Jessa Duggar took to her Instagram Stories to give more context and claim Jana made an "innocent mistake."
Jana Duggar latest news: Jana was charged with child endangerment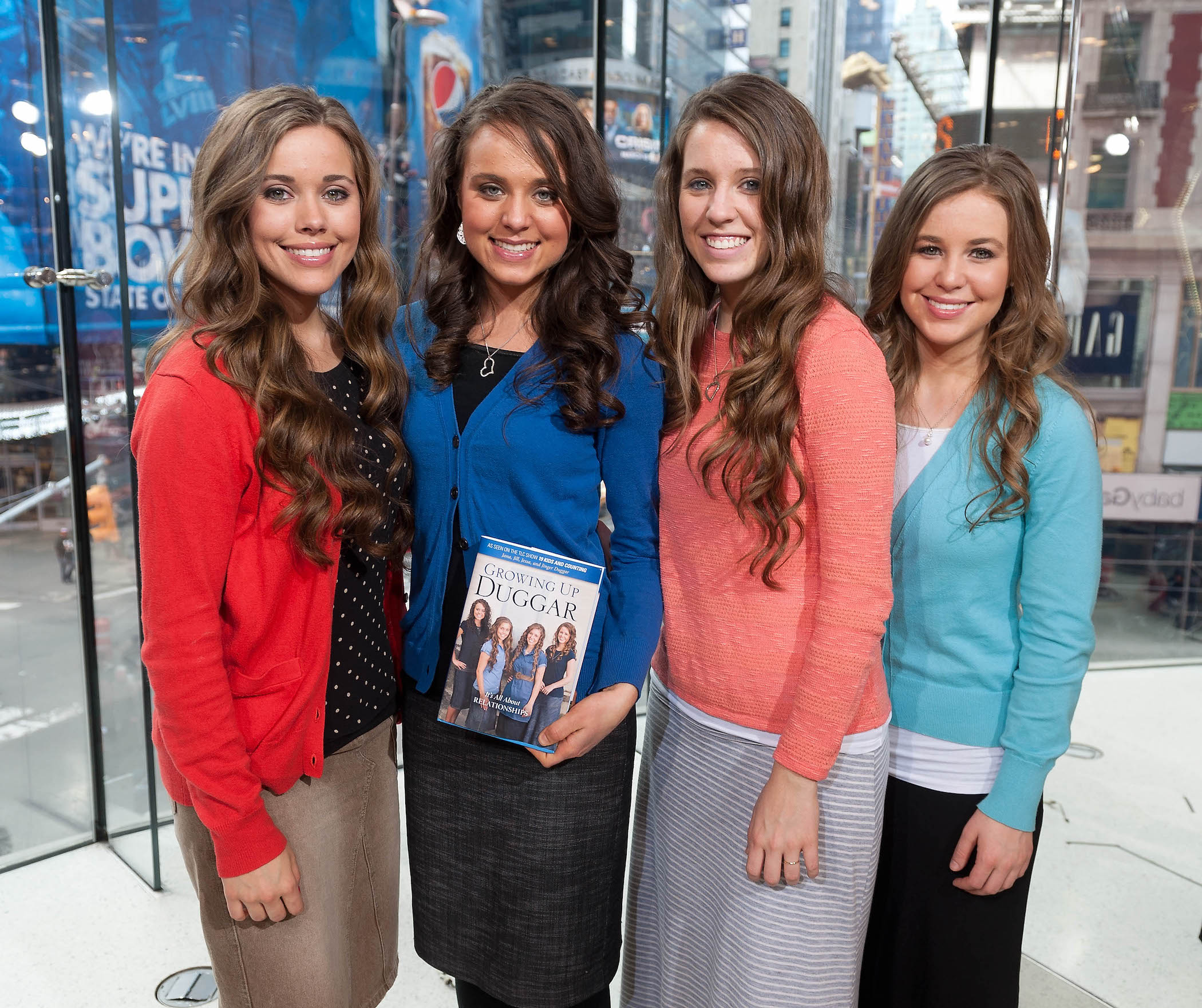 Jim Bob and Michelle Duggar raised 19 children, and Jana is the oldest daughter. At 31 years old (turning 32 in January 2022), she still lives with her parents and helps raise the young children who also still live in the house. Additionally, she loves to garden and help around the home. Prior to Jana's child endangerment charge in 2021, Duggar family followers rarely heard of her doing any harm or any wrong.
According to DailyMail.com, Jana Duggar was charged with a misdemeanor for "endangering the welfare of a child" on Sept. 9, 2021. The charges hit the media just one day after Josh Duggar's trial ended. Jana reportedly pleaded not guilty to the charges and entered a plea deal. She will reportedly enter court on Jan. 10, 2022, and could face 30 to 90 days in prison for the crimes if convicted.
Jessa Duggar took to Instagram to explain why her sister faces legal action
Jessa Duggar took to her Instagram Stories to clarify what's going on with Jana Duggar's child endangerment charges.
"Bottom line — it was an innocent mistake," Jessa wrote in her story. "She was babysitting and one of the kids slipped out the door unnoticed, but it ended safely. Could've happened to anyone. The media is sensationalizing this because of our current family circumstances and it makes me so mad."
Jessa then said Jana is "one of the most amazing women" she knows, and she'd trust Jana with babysitting her own children "any day of the week."
"Maybe Jana shouldn't be responsible for so many kids that aren't hers," a Reddit user suggested. "She needs a vacation and to never come back."
"I obviously don't know all the circumstances, but I do know Jana is tasked with taking care of too many kids without enough help — from another adult," another Reddit user wrote.
"Welp. I'm honestly surprised that anyone addressed the situation," another follower noted regarding Jessa's post.
Jana Duggar's child endangerment charge comes directly after Josh Duggar's guilty verdict
Josh Duggar was found guilty of two counts of downloading and possessing child sexual abuse material. While Jessa Duggar acknowledged what's happening with Jana Duggar's charges, she has yet to make a public comment regarding Josh Duggar's trial and guilty verdict on her social media pages. Her husband, Ben Seewald, spoke out, though. He posted a statement to his Twitter regarding the trial.
"We are grieved beyond words over the children exploited and abused in child sexual abuse material, and we are thankful for our justice system in its punishment of such evils," Ben wrote. "Our hearts break for Josh's family and we ask your continued prayers for them in the unfathomable grief and pain they are enduring." 
Joy-Anna Duggar and her husband, Austin Forsyth, Jill Duggar and her husband, Derick Dillard, as well as Jim Bob and Michelle Duggar also made public statements.
Check out Showbiz Cheat Sheet on Facebook!