Jessa Duggar's Review of Jinger Duggar's New Family Memoir is Here
Jinger Duggar has a new memoir to be released on May 4, 2021, and Jessa Duggar already gave her honest review of the book. Here's what Jessa had to say about Jinger's latest project.
The Duggars from TLC's Counting On are quite close, and it's definitely difficult for sisters Jessa and Jinger Duggar to live on opposite ends of the country. Now that Jinger has her own memoir coming out, Jessa seemingly received an early copy to read. And she gave her honest feedback on what's written. Here's what Jessa Duggar had to say about the other Duggar family member's written work.
Does Jinger Duggar have a job? The Duggar family member is releasing her own memoir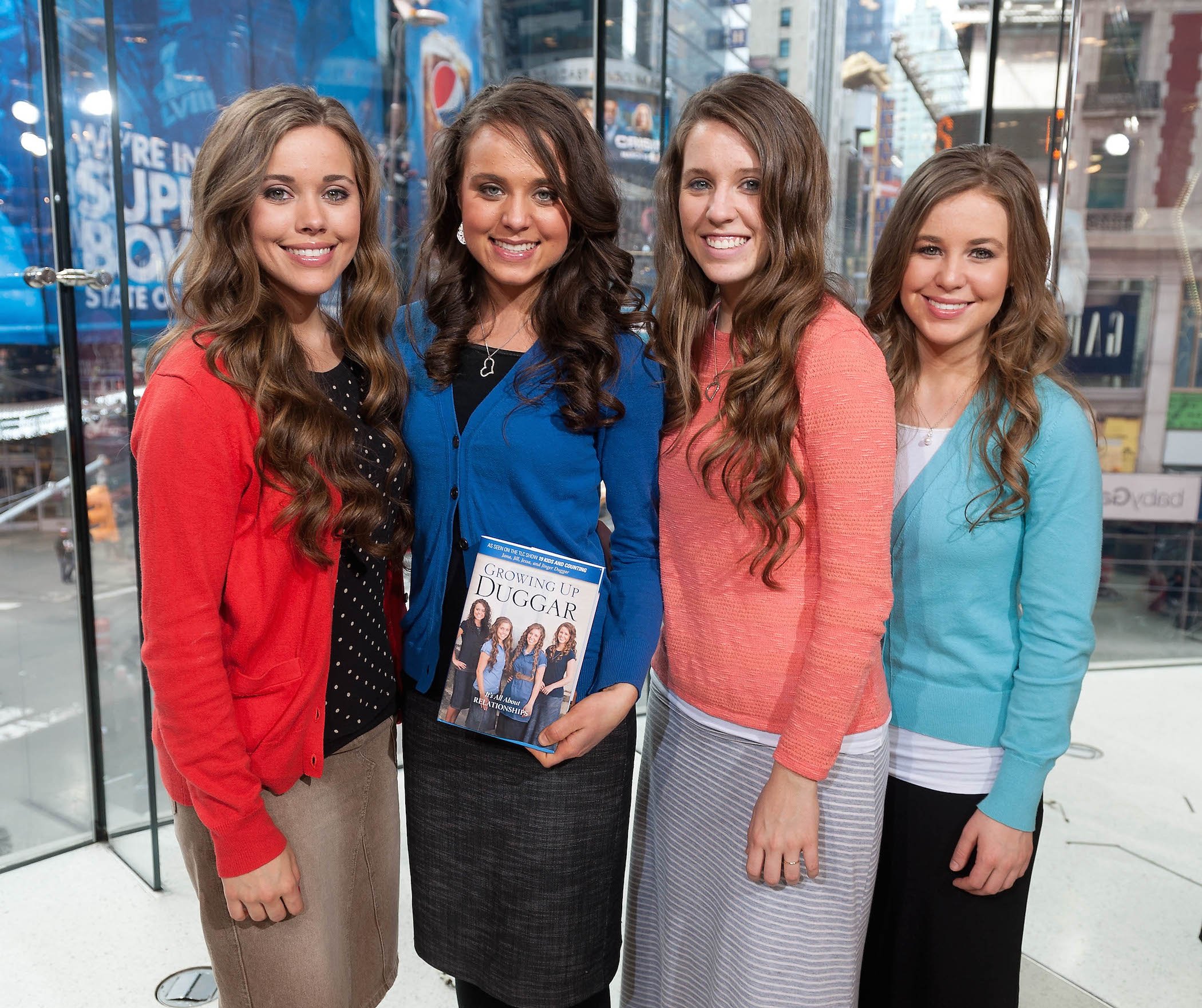 The Duggars certainly make plenty from TLC's Counting On, as their years of reality TV bring in millions of viewers and dollars. So, what about Jinger? Jinger and her husband, Jeremy Vuolo, live in Los Angeles, as that's where Jeremy is furthering his education to become a preacher. As for Jinger, she doesn't have a typical 9-to-5, but she has found a few creative ways of bringing in income.
Jinger's tried her hand at Instagram influencing. She's had some difficulty keeping all of her sponsorships due to her family's drama of the past, but she continues to push products and make connections. Not only that, but she's even sold products with Jeremy, and they started a podcast together. And now, their latest venture is in writing.
The Hope We Hold comes out May 4, 2021. According to the website, the book features the Duggar family couple sharing their love story and giving "behind-the-scenes glimpses into their lives together."
Jessa Duggar gave a review of Jinger's new book
Jinger has plenty of fans who will certainly be interested in purchasing her book. But it looks like she's also getting some extra encouragement from Jessa. A Reddit user noted Jessa already wrote a review for the book, too.
"We laughed and cried reading this book!" Jessa and her husband, Ben Seewald, wrote. "It was wonderful to reminisce about the journey God has brought these two on, and to see their hope in Christ highlighted through the highs and lows. Much to our surprise, we even learned some new things about them both! We think you'll enjoy this inside look as much as we have."
Fans and critics aren't impressed by Jinger's journey, though — no matter what Jessa says.
"They are young, married, two kids," a Reddit user added. "As a couple, they haven't faced any traumatic situations. They are healthy, their kids are healthy. Their house didn't burn down. They aren't working three jobs and studying full time and volunteering 20 hours a week and came up with a brilliant schedule to make it all work. They will not admit to struggling with mental health issues. Why are they writing about 'their journey to hope'? They have no journey!"
What is Jinger Duggar's net worth? What is Jessa's?
The Duggar family sisters certainly have a lot of money with or without any memoirs to their name. Jinger is reportedly worth around $2 million thanks to her many avenues of income. As for Jessa, she's worth about $400,000, which is substantially less than Jinger. Even if either of the Duggar kids ran into money troubles, we're willing to bet Jim Bob and Michelle Duggar would help them out, though.
It looks like fans will have to wait until May 4 to get their hands on Jinger and Jeremy's book. For now, we'll have to wait and see what the couple posts on social media about their next projects to try and keep up with all that they do. As for the other Duggars, we're hopeful new episodes of Counting On are in the works.
Check out Showbiz Cheat Sheet on Facebook!