Jessa Duggar Just Said She Might Give 'Hospitals or Epidurals' a 'Try' If She Has More Kids
Plenty of Counting On fans have their own opinions about the Duggar family. Jim Bob and Michelle Duggar raised their 19 kids in an ultra-strict, fundamentalist Christian household. And the religious couple doesn't believe in birth control, which led them to have so many children.
Jim Bob and Michelle's adult kids have many of the same beliefs as their parents, too. A number of Duggar couples have stated that they hope to have as many children as God will allow. And we know Jessa Duggar and her husband, Ben Seewald, adore kids as well, as they have three of their own.
Oddly enough, it looks like Jessa may be taking a turn for the modern. She stated on Instagram that she's not opposed to some modern birth practices. Here's what she wrote.
Jessa Duggar has had a number of difficult births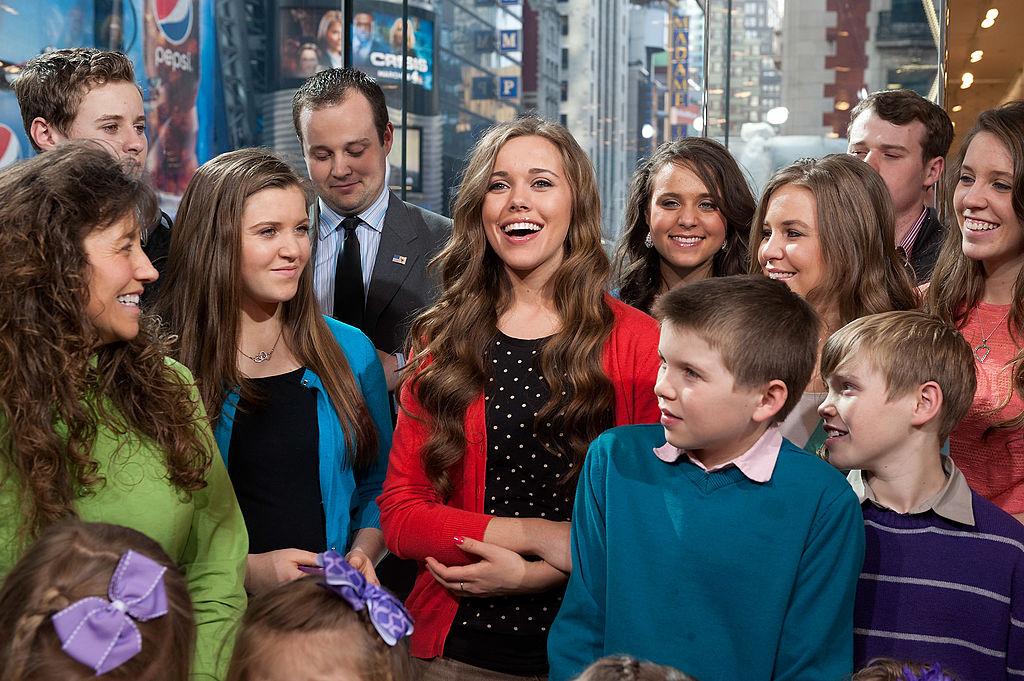 The Duggar women are known for preferring natural births at home — but this practice has gone awry multiple times. And Jessa herself has had many difficult and scary birth experiences.
Back when Jessa gave birth to her firstborn, Spurgeon, in 2015, she told People, "It was very intense, very long. Everything was different than I expected." The new mom's contractions lasted 10 hours, and it ended with her being rushed to the hospital for excessive bleeding.
Jessa also mentioned that having to go to the hospital after choosing a home birth was "a shock," as she never imagined it wouldn't go according to plan. And she ultimately had to undergo a blood transfusion and stay overnight.
Giving birth the second time was a much easier ordeal for Jessa. And her third baby, Ivy, came two weeks early — though she also successfully had the little girl at home like she originally planned.
Some of her sisters are taking steps toward a more modern lifestyle
We know most of the Duggars choose to go the home birth route. And we're sure as the family continues to have children in the future, many will choose this option again and again. But some of the Duggars are choosing the hospital over the home, especially when they've seen the birthing troubles the other Duggars have been through.
Jinger Duggar has a daughter, Felicity, and she chose the hospital option. "Some of my sisters have been through a bit of a tough time with labor and delivery so I have decided to just go ahead and switch to the hospital," she said during an episode of Counting On, In Touch Weekly notes. And it seems Jinger is taking other steps toward achieving a more modern lifestyle, too, as she now lives in California and dresses in ultra-stylish clothing.
Aside from Jinger, Joseph's wife, Kendra, John-David's wife, Abbie, and Josiah's wife, Lauren, also went the hospital route by choice.
Jessa stated she's not opposed to more modern birth practices
Jessa just had Ivy back in May 2019, so we're not expecting her to get pregnant again anytime soon. But it looks like she may be changing her stance on home births.
She posted a photo of her with her husband and kids to Instagram after giving birth to Ivy. "I've given birth naturally three times now. Natural birth doesn't make me any more of a woman, nor do I think it's the only way birth should be done," she captioned the Instagram post. "I have nothing against hospitals or epidurals — and in fact, I may give both a try if God were to bless us with another baby in the future."
Jessa included even more candid info in the post. She noted she told her husband she didn't want any more kids after her first because of the pain — but of course, she changed her tune. "But it didn't take long to change my mind. As the months went by, the memory of the intensity and pain faded," she added.
We'll have to wait and see if Jessa has more children. Given what she's sharing about her birth stories via Instagram and YouTube, we're thinking it might be on the brain.
Check out Showbiz Cheat Sheet on Facebook!