Duggar Family Star Jessa Duggar Shared Footage of the Huge Florida Wedding She Attended
The Duggars are known for their huge family and even bigger weddings, and it looks like the nuptials between family and friends are still happening in 2021. Jessa Duggar recently posted a video to YouTube giving tips on the best ways to go on an airplane with kids. Her reason for flying? She was headed to a wedding. Here's what the Duggar family superstar shared.
Jessa Duggar shared a video of her family at a large wedding
The Duggars live in Arkansas, and they've made it known they haven't been taking coronavirus (COVID-19) precautions as seriously as others in the country. While many appear to leave the house masked, they're still attending large gatherings, visiting family and friends, and going to weddings. Justin Duggar recently wed Claire Spivey, and the whole Duggar family was invited.
Now, Jessa's sharing her tips for traveling with three little ones in tow. Getting on an airplane with kids isn't easy, and Jessa's YouTube content gets a ton of engagement.
"We are packing to go to Florida for a friend's wedding, and we're taking all the kids with us, so this will be our first time to travel since the start of this pandemic," Jessa shared.
Later in the video, we finally see her family touch down in Florida and head to the wedding — and the event looks quite large. "The wedding was beautiful and the reception was a lot of fun," Jessa explained. She then included footage of a number of folks dancing close together in a dark room.
Is Jessa Duggar pregnant in 2021? Was she at the time of the wedding?
Fans of the Duggars had a ton of nice comments for Jessa on the video, and it doesn't look like many questioned her attendance at the large event. A few did comment on her pregnancy, though. While Jessa and her husband, Ben, have three kids now, they're prepping for baby No. 4.
"We're looking forward to summertime, and here's our #1 reason!" Jessa posted to social media. "Thank you, God, for this precious gift!"
While Jessa and Ben are excited for their fourth child, they're also dealing with a loss. Jessa miscarried prior to her current pregnancy. But they're more excited than ever that her current pregnancy is going well, and they can expect another addition to the Duggar family in summer 2021.
"The pregnancy is going smoothly, and both baby and Jessa are doing well," the couple told TLC. "We are so grateful to God for the precious gift of a new life! The kids are delighted, and we can hardly wait to welcome this little one into our arms this summer."
So, was Jessa pregnant at the time she visited her friends in Florida? It seems she was. She posted the video in March 2021.
When is the next Duggar family wedding?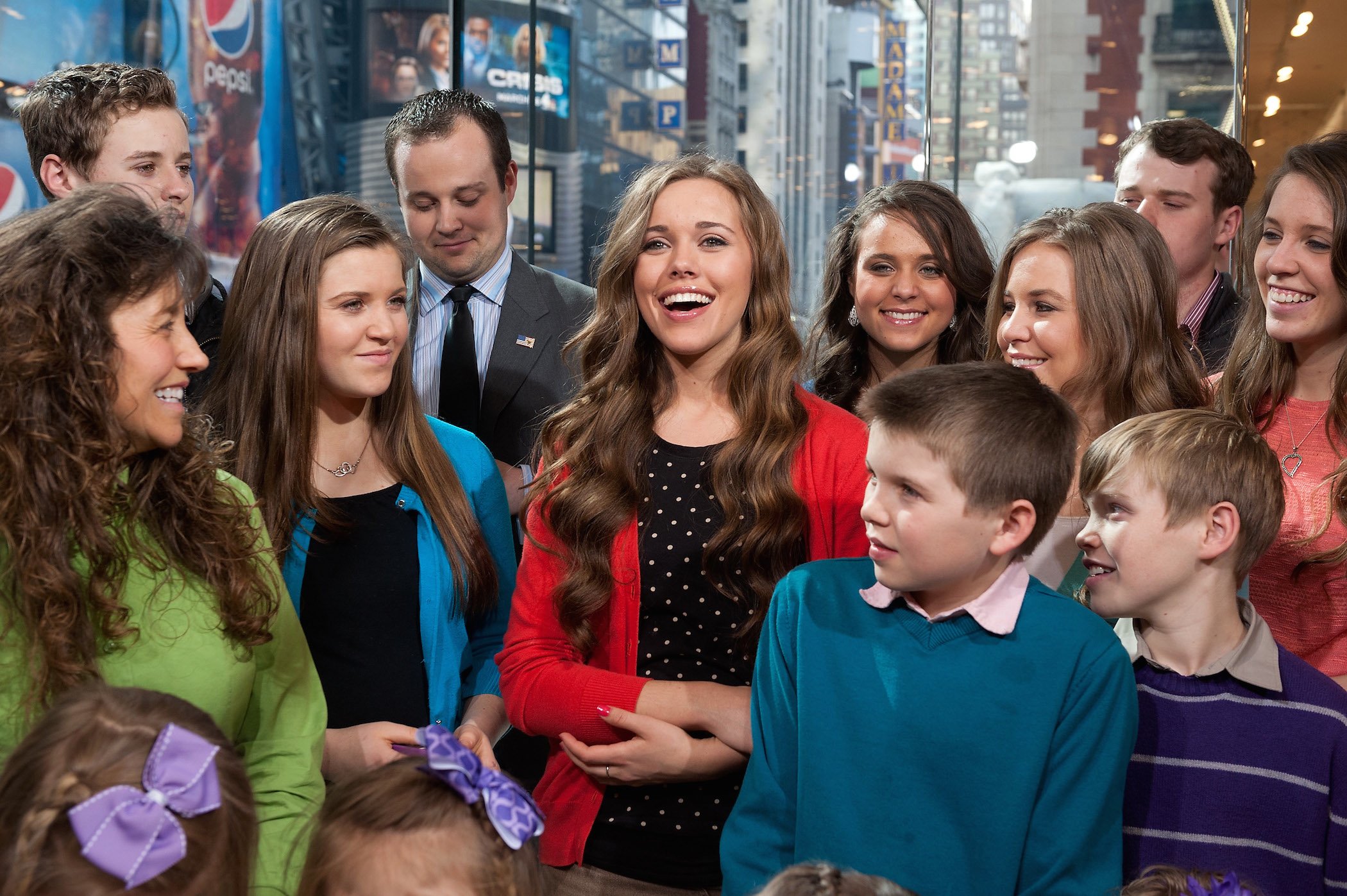 Will this be the only wedding Jessa's attending while she's pregnant with baby No. 4? We're not so sure — but it seems there's something going on beneath the surface for the Duggars. While Justin was the most recent Duggar kid to tie the knot, insiders found a leaked wedding invitation suggesting Jed Duggar is getting married in April 2021.
According to Duggar family insider Without a Crystal Ball, Jed is currently engaged to a woman named Katelyn Nakatsu. Their wedding invitation comes complete with a link to their registry, and it suggests the big day is on April 3, 2021. Oddly enough, neither Jed nor the other Duggars have acknowledged the potential wedding.
If the wedding invitation is real, we're sure Jessa will be in attendance, as the pandemic isn't stopping her from visiting any big celebrations.
Check out Showbiz Cheat Sheet on Facebook!