Jessa Duggar's House Tour Features a Clogged Toilet and a Christmas Tree Still Up
Jim Bob and Michelle Duggar have kept it real with their viewers for years via TLC's Counting On. And now that their adult children are taking over the spotlight, we're getting even more insight into their private lives. While we've about the Duggars' love lives, births, and rules they maintain for their homes, we're also getting an inside look into how messy some of them are. And Jessa Duggar might be the biggest offender.
Jessa's shared photos and videos of her messy home in the past. And her followers have slammed her for some of her disgusting habits. Now, she's back to showing her followers her house again via a YouTube house tour. And she's getting candid once more with what's going on behind closed doors. Here's what she shared.
Jessa Duggar's known for her messy home
With 19 kids under one roof, there's no doubt Jim Bob and Michelle's home would get messy. But it seems Jessa, who has three kids of her own, also isn't too good at cleaning her own house. Back in 2017, Jessa posted a photo of a pile of dirty diapers to her Facebook. While she thought the content would be relatable for other moms, many pointed out how disgusting the pile was, and they urged her to do something about it.
That's not the only instance that's alarmed Jessa's followers. Jessa's shared other photos of her personal bedroom that have turned fans off. And in a YouTube video she posted on Dec. 16, 2019, she admitted that when she's finished with a big load of laundry, she got into the habit of throwing her clean clothes on the ground and never putting them away.
"I used to be the kind of mom who would wash the laundry, get it all clean, throw it in a pile, 'I'll get to that later,'" she admitted in the video. "That clean laundry would pile up … I would have to block out, like, an hour to put away laundry."
Her house tour features the good, the bad, and the ugly
Jessa started sharing personal videos on her YouTube channel, and fans love it. But her house tour is giving us plenty of food for thought.
"This is our messy house," Jessa announced in the very beginning of her video as she panned over her son, Spurgeon, eating at the kitchen table. "We'll do another house tour when it's cleaned up. But first, we're gonna do a real life messy house."
From there, Jessa took the camera through the kitchen and living room, which appeared messy, but manageable. But then, about six minutes into the video, she pans over to the family's Christmas tree that was never put away and is now in her and her husband's room.
"And here's our beloved Christmas tree," Jessa states. "We figured, why not have a tree up in February?" she announced after one of her kids plugs it in to show it still has the lights on it.
The next disaster awaits in the bathroom. The toilet is completely clogged, and Jessa has Spurgeon explain that he put the entire roll of toilet paper in the toilet so it no longer flushes.
Jessa's followers are shocked she included some of the details she did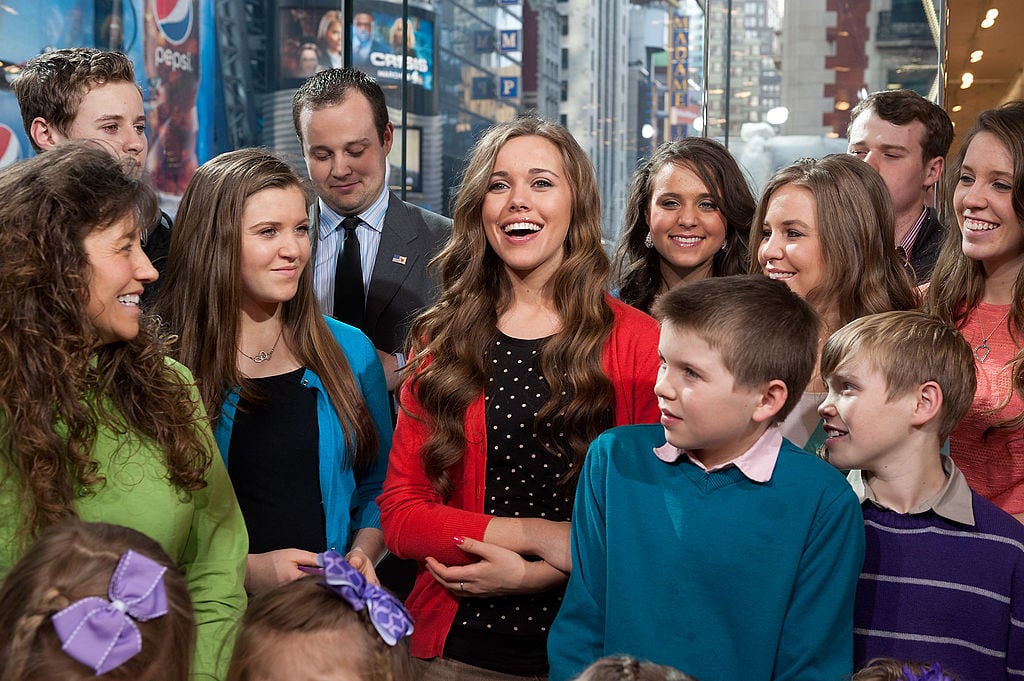 Later in the video, Jessa goes back through her home once it's all cleaned up. And while many love how candid the first half of the video is, others think she went way too far by showing the extreme mess.
"She is trying so hard to be relatable but instead she just comes off as really dirty," one Reddit user noted. "I get it, I have a ton of kids and my house is a disaster. But I don't have crap floating in the toilet that I'm filming for my followers."
"She couldn't have flushed the toilet at least?" another questioned. "Like I get having a messy house with kids but that just makes them look lazy and irresponsible."
And another added, "Some things are best kept private, though I guess the Duggar kids have been exploited for views for so long that they don't understand that."
Jessa is used to the hate online, but she doesn't mind the negativity. We're sure we'll see plenty more content from her about her kids and her house in the future.
Check out Showbiz Cheat Sheet on Facebook!