Jessa Duggar's Husband's Father Thought Ben Seewald's Courtship With Jessa Would 'Mature' Him
Jessa Duggar's been married to Ben Seewald for years, and Ben's father thought their marriage would help Ben mature faster.
We've been watching the Duggars since Jim Bob and Michelle's oldest kids were just teens, and it's hard to believe Jessa Duggar and Ben Seewald now have a family of their own. Jessa and Ben tied the knot back in 2015, and they have three beautiful kids together. We see plenty of photos of their family thanks to Jessa's Instagram and YouTube channel that she keeps up with for their fans.
While Jessa's family is typically in the spotlight, we can't forget about Ben's. Looking back at the couple's courtship, it seems Ben's father thought marriage to Jessa would make Ben more mature, too. Here's what we know.
Jessa Duggar and Ben Seewald met through church
Courtships in the Duggar family are huge deals, and they come with plenty of rules. The Duggars aren't allowed to kiss, hold hands, hug, or touch the person they're courting in any way, and their dates are chaperoned by either Jim Bob and Michelle or a sibling to make sure all rules are followed. This was the case with Jessa and Ben, of course. And they can thank their church for bringing them together in the first place.
According to Jessa, she and Ben met when Ben was the "new guy" at their church. Ben tried to "break the ice" during their first encounter by making awkward conversation, and she wasn't sure if she'd see him again after that. Luckily, some of Jessa's brothers invited Ben over to hang out, and that gave Jessa and Ben more time to get to know each other.
"Over those next few months, we talked a lot during your visits. And the more we talked, the more I started to fall for you," Jessa wrote on her family blog. "It was as if I couldn't help myself."
Ben felt the same as Jessa, of course — and they quickly started courting once they realized they both were falling for each other.
They had one of the longest Duggar courtships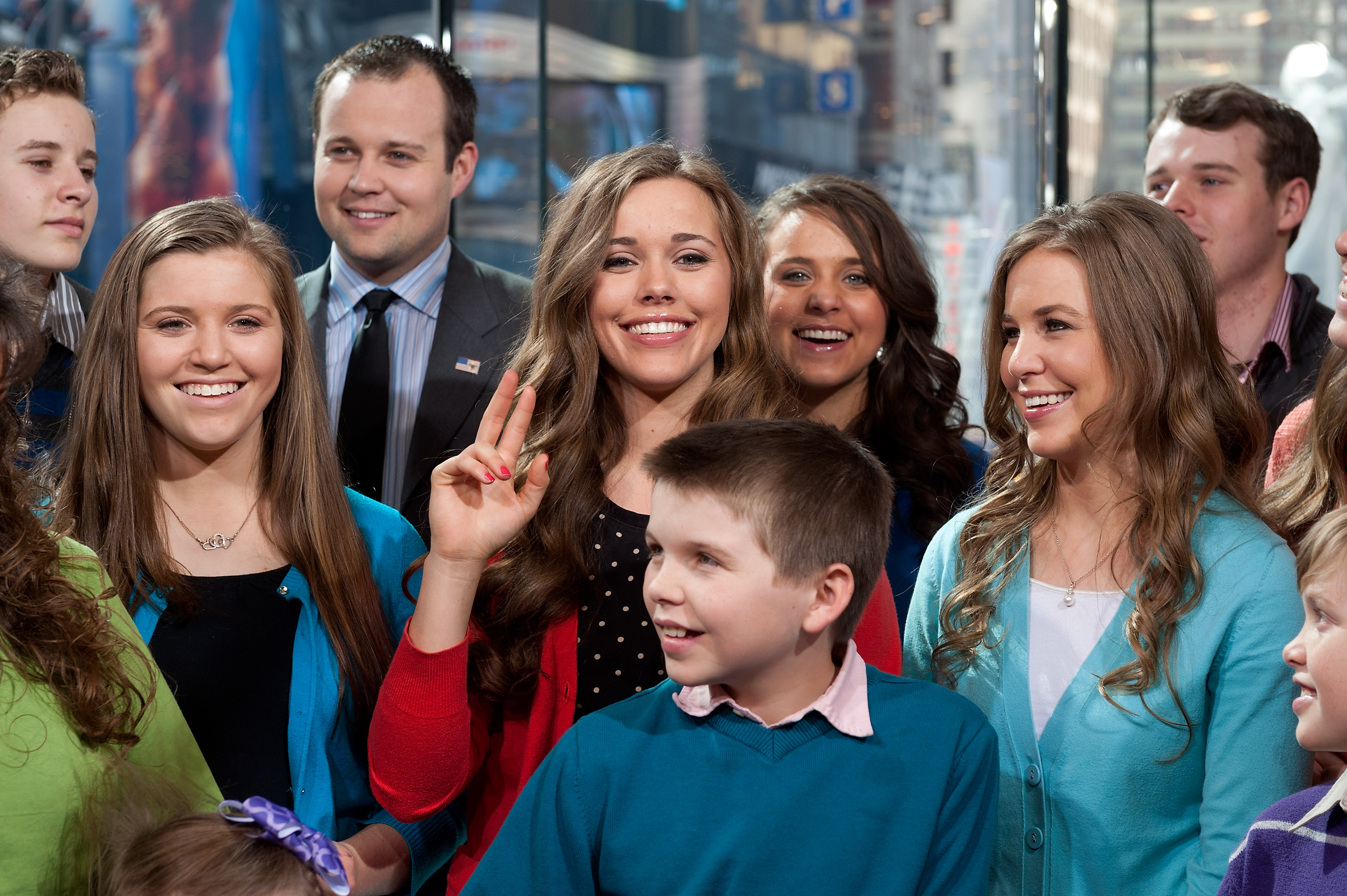 The Duggars describe courtships as dating with a purpose. They don't romantically engage with others unless they see a future — and they tend to rush through the dating process right to an engagement and a wedding. Many of the Duggars only court for a month or two before tying the knot. But Jessa and Ben decided to take things slow relative to the others.
The couple started courting in 2013, and their relationship lasted 10 months before Ben got down on one knee.
"The months, weeks and days leading up to the wedding seemed to pass so slowly," Jessa reflected on her family blog. "We must've had fifteen different married couples tell us that they could remember being where we are and that 'Time flies by!' And they were right, in regards to after the wedding. But before the wedding, time doesn't fly by. It crawls by at a snail's pace."
Ben's father thought marriage would mature his son
Ben's family isn't too different from the Duggars. Jessa's husband grew up as the oldest of seven, and his parents spoke to People back in 2014 about what he was like prior to meeting Jessa.
"When Michael and I had Ben, he was a great baby, but he was a real handful as a toddler," Ben's mother, Guinn, told the publication. "He was very adventurous. He was a very opinionated kid."
As for Ben's dad, Michael, he noted Ben was always "mature" for his age, but he knew a serious relationship with Jessa would push his maturity along even more.
"I was the same age as Ben when I was going through the same thing," Michael added. "For me, it helped to mature me. A committed relationship does a lot to mature a young man. It does make them grow up a little bit. I can see that happening to Ben already."
It seems Guinn and Micheal adore Jessa, too, as Guinn called her "strong" and "intelligent."
We're happy to see Ben and Jessa still going strong all these years later!
Check out Showbiz Cheat Sheet on Facebook!