Jessa Duggar's Latest Recipe Proves She Hasn't Branched Out From Her Childhood Too Much
We've been keeping up with the Duggar family for years, and it's always interesting to see how Jim Bob and Michelle Duggar's oldest kids are faring on their own. While Joy-Anna, Jill, and Jana all have their own social media pages for their fans to follow, it's Jessa who's churning out a lot of content these days. From her Instagram to her YouTube, she's creating tutorials, taking her followers through her home, and welcoming strangers into her life via the internet.
Now, Jessa is even sharing what her family loves to eat. There's evidence to suggest she's branched out with her eating habits in the past. But her latest family-favorite recipe looks exactly like something she would've eaten while living under her parents' roof. Here's what she's promoting.
Jessa Duggar explained her father's love of canned food
Those who watched 19 Kids and Counting are well-aware of the Duggar family's eating habits. Since Jim Bob and Michelle raised 19 kids, the children all assisted in the kitchen for each meal. And their dishes typically contained a lot of canned food that could be purchased in bulk in order to save money.
Jessa created a tribute video to her father and posted it on April 6. While the video goes over all of her favorite aspects of her childhood with Jim Bob and everything she's learned over the years, it also covers his eating habits that she would witness. And it gave even more insight into how the Duggars ate growing up.
After explaining how Jim Bob would crack open a cold can of soup or vegetables and eat the product without cooking or heating, she noted she's guilty of the same behavior. "I've taken after him in that. Sometimes I'll do that. I'll just take something cold from the refrigerator and just eat it," she said.
There's evidence to suggest the Duggars experienced food insecurity growing up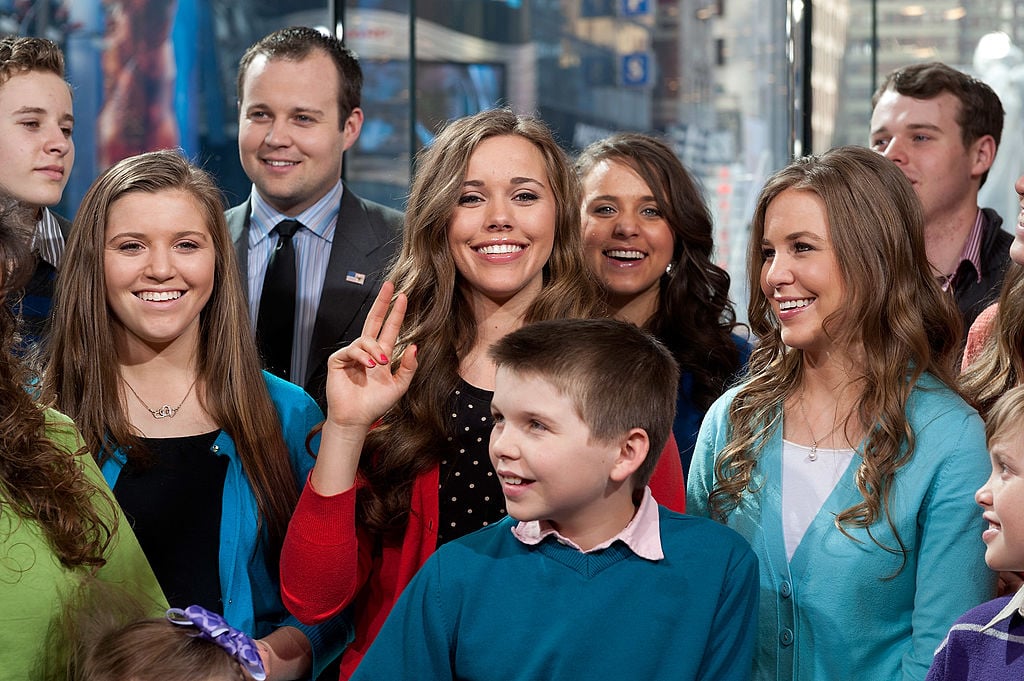 Not only did the Duggars eat some questionable dishes growing up, but there's also evidence to suggest they dealt with major food insecurity. Michelle didn't work outside of the home, so Jim Bob was the major breadwinner of the home. It's unclear if he was making enough money to support his huge family, though joining the reality TV ranks certainly helped.
Some of the Duggar kids have also exhibited behaviors that show they had food insecurity. Kendra Duggar, Joseph's wife, has remarked on Joseph's habit of licking his plate clean — and we're sure he's not the only one in the family to do so. While Kendra suggested in the past that Joseph should stop with this behavior, but he didn't see anything wrong with it. But licking a plate could indicate food wasn't plentiful in the Duggar family home.
Jessa shared her favorite side dish involving frozen and pre-packaged items
Jessa's shared meals in the past that she and husband Ben Seewald make, and many contain fresh ingredients. Her latest green bean side dish isn't one of them, though. She posted her recipe for bacon green beans on her YouTube — and the ingredients include frozen green beans, prepackaged bacon bits, and dried herbs with no freshness to be found.
"These green beans are delicious and amazing and the boys can't get enough of them — they're always asking for more green beans," Jessa explains at the beginning of the video.
The recipe itself isn't terribly unhealthy, and it's nice to see Jessa encouraging her little ones to eat their veggies. But it's right in line with a dish she might've eaten as a child. Since she also just explained her father's eating habits in the video she created at the beginning of April, it's not too surprising that Jessa encourages her followers to create meals using ingredients she may have had growing up.
Jessa's followers appear to like the bacon green beans, though — and it's getting a lot more praise than anything Jill's cooked up in the past. Even so, we'd love to see more recipes using fresh ingredients instead of freezer staples!
Check out Showbiz Cheat Sheet on Facebook!