Jessa Duggar's Loud Instagram Post Reminds Fans She Lives Next to a Dangerous Highway
While Jim Bob and Michelle Duggar were the first to bring their family into the spotlight, it's their adult kids who are making names for themselves now. And fans are particularly interested in Jessa Duggar as well as her husband, Ben Seewald, and their three kids.
Jessa still takes part in filming episodes of TLC's Counting On. But she's not afraid to branch out and give her followers more of an inside look into her life. Not only is she an active Instagram user (despite going on a mini-hiatus after her daughter, Ivy, was born), but she's now sharing her tips and tricks with her followers via her YouTube and Instagram.
Jessa recently took to the 'gram to share a bit about the treehouse in her yard. But some of her followers complained about the background noise — and it reminded us that Jessa lives next to a dangerous highway. Here's what happened.
Jessa Duggar added an Instagram post about a tree fort in her backyard
From photos of her kids, to videos of her with Ben, to hair tutorials and parenting tips, Jessa's forging her own path with social media. On Jan. 28, she posted a video to Instagram of her in her backyard showing off a tree house.
"Two summers ago we built a little tree fort in our backyard using leftover privacy fence and a bundle of lumber we found on sale at Lowes. The whole project cost less than $100!" she captioned the post. "It's been so fun for the boys and their friends to play on when we're spending time in our backyard!"
In the video itself, Jessa explained more about the structure built a year and a half ago. She noted it was built using the extra wood she took from a friend's home, and the structure goes all around the tree. In her Instagram bio, she also included a link to the entire video on YouTube, which explains the tree house-building process in more detail. 
Jessa lives next to a dangerous highway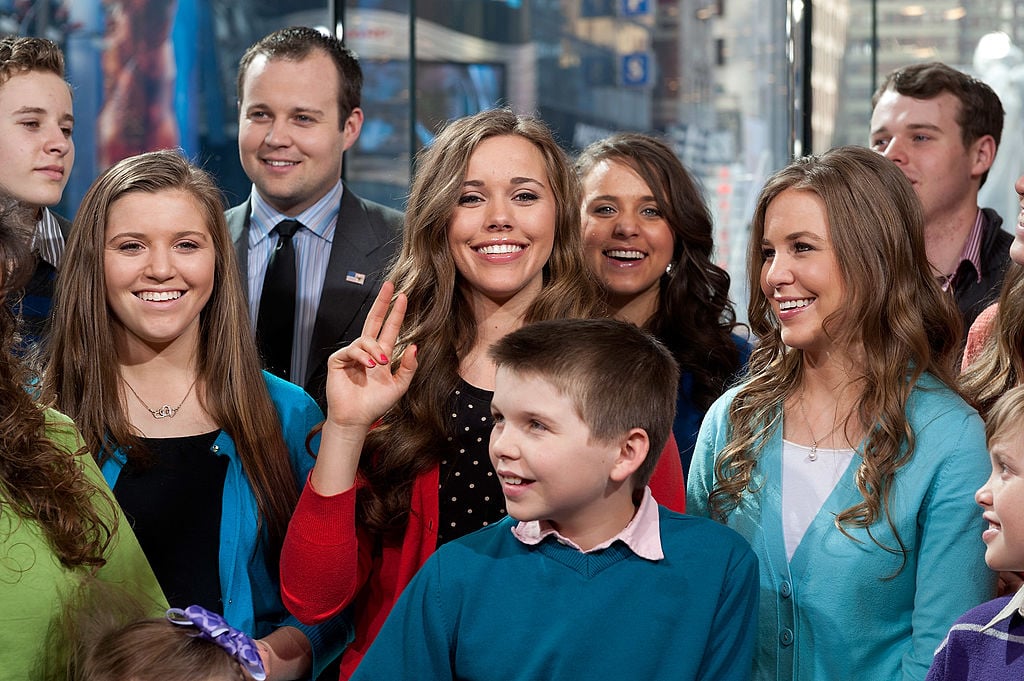 The tree house looks like a fun addition for the kids, but fans may recall that Jessa and her family live directly next to a highway. In Touch Weekly notes Jessa is located in the Arkansas suburbs in Josh and Anna Duggar's old home, which is right near where she grew up. But the house is right next to Interstate 49, which is known for its fatal car accidents.
The publication notes back in February 2018, there was a fatal multi-car crash on that highway right near where Jessa and her family live. But Jessa often allows her kids to run around outside — and, of course, they'll want to play in the tree house she showed off on the 'gram. It doesn't sound like there's a sturdy barrier between the highway and her backyard, however, so some fans may grow concerned for the kids' safety.
Some of her followers complained about how noisy the video is
Jessa is no stranger to getting parental suggestions from her Instagram followers. While some may have commented about the highway situation in the past, it seems her latest video has some followers concerned about the noise level at her home. Jessa's voice is barely heard in certain parts of her tree house video due to the noise of the cars from the road.
"My goodness that street noise is so loud," a follower commented on the post.
"Are you near the highway.. Lots of background noise…," another wrote
"Y'all have a lot of road noise at your place," yet another commented.
Will the comments from fans finally convince Jessa that it's time to move? She's told Counting On cameras that she's not committed to staying in Arkansas for the rest of her life. And her husband noted he might be interested in big city life, though that doesn't seem to interest Jessa at all. If they do move, we're hoping they can find a place with a bit more peace than what the highway brings!
Check out Showbiz Cheat Sheet on Facebook!