Jessa Duggar's Son Wanted a Pink Bicycle — But Jessa Didn't Allow Him to Have It
Those who follow the Duggars know Jim Bob and Michelle Duggar had ultra-strict rules for their kids. Now, it's their adult children who are having babies of their own. And Jessa Duggar already has three children.
In October 2020, Jessa posted a video of her 3-year-old son, Henry, as she took him to get a brand new bicycle. But it seems the gender roles Jessa grew up learning are seeping into her own family, as she didn't want her son to have the pink bicycle he wanted.
Jessa Duggar took her 3-year-old son, Henry, to get a new bicycle
Jessa is still on Counting On, but she also has her own YouTube channel where she shares bits and pieces of her home life. And she recently posted a video of Henry getting his own bicycle.
"Where are we going?" Jessa asked Henry at the start of the video.
"To the shopping store to get me a bike that's as big as Spurgeon's," Henry said, according to Jessa's captions.
"A bike with peddles?" Jessa asked.
"Yeah!" Henry answered.
Jessa then explained what's going on with Henry's old bike and why he's getting a new one. "Henry's old bike was passed down from Spurgeon but it was already pretty wore out because we had bought it used for Spurgeon," she noted. "So, today, Henry's gonna get a new bike."
Then, Jessa asked Henry what color bike he wants. And Henry had a surprising answer. "I want pink," he said.
"Pink?" Jessa questioned. After that, Henry quickly changed his choice of color to red.
"Henry, well, we'll see if we can find you a red one," Jessa added. "I don't know if they'll have red, but we'll check and see."
Jessa didn't allow Henry to have a pink bicycle
When Henry finally gets to the store with Jessa and Spurgeon, he immediately eyes a pink bike he likes.
"Oh, that's cool," Jessa tells her son — but she quickly takes him to the "boy" bikes further down the aisle. While Jessa found a few bikes she deemed more appropriate for her son, Henry quickly hopped on another pink bike he liked.
"I think that's a girl bike, Henry, 'cause it's pink," Jessa said. She then brought him back over to the bike aisle where Spurgeon proceeded to explain the "boy bikes" to Henry.
Finally, Henry hopped on a bike that was blue and red — but he didn't seem as enthused about it as he did the pink ones. Finally, Jessa pulled a red and black bicycle for her son. That's ultimately the bike Henry ended up with.
Duggar family critics noticed Henry wanted a pink bike and didn't get one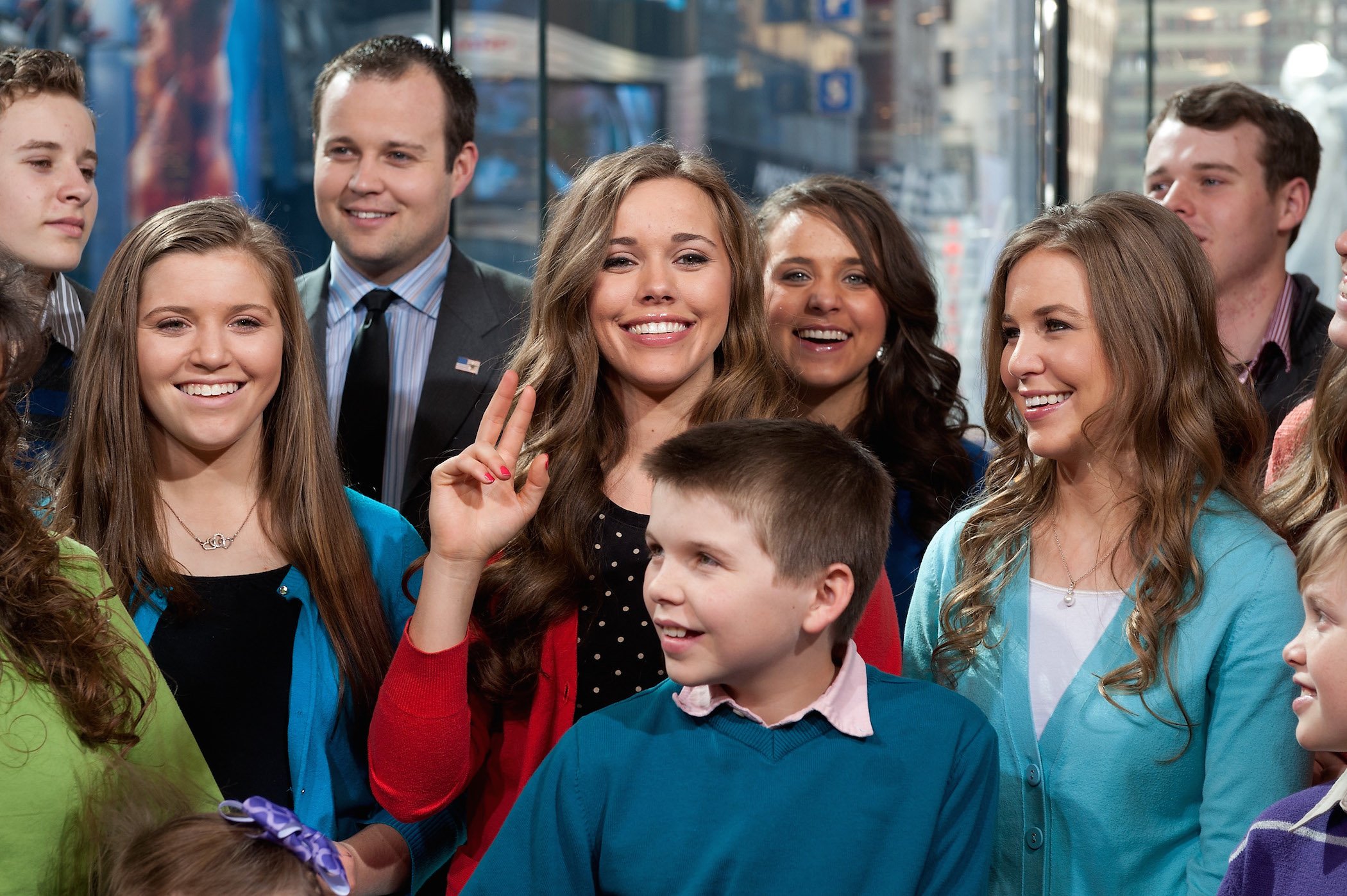 Many noticed Jessa clearly didn't approve of Henry having a "girly" pink bicycle. While the child picked out numerous pink bikes before accepting the red one, Jessa still pushed for her son to have a "boy bike" that was red and black.
"I love how they say blue is a boy's color and pink is a girl's," a Reddit user noted." Religiously speaking, blue used to be a girls color because the Virgin Mary wore blue. Girls and blue were the old pink because blue symbolized being calm and gentle. Pink was thought of as a boy's color because it was stronger and symbolized strength. It wasn't until recent years the market industry decided to switch that around."
"I hope he doesn't remember wanting the pink bike because in a couple years Ivy will get the pink bike he wanted," another wrote.
Color aside, it seems like everyone left the store happy. Henry got a new bike, Jessa got to get it all on camera, and Spurgeon watched this stepping stone for his little brother. As for the pink bike, it seems it'll be forever left at the store.
Check out Showbiz Cheat Sheet on Facebook!