Jesse Tyler Ferguson From 'Modern Family' Describes Friend Chrissy Teigen as 'Strong' and an 'Inspiration'
Actor and new father Jesse Tyler Ferguson from Modern Family shared that he's been in touch with friend Chrissy Teigen, describing her as "strong" and an "inspiration."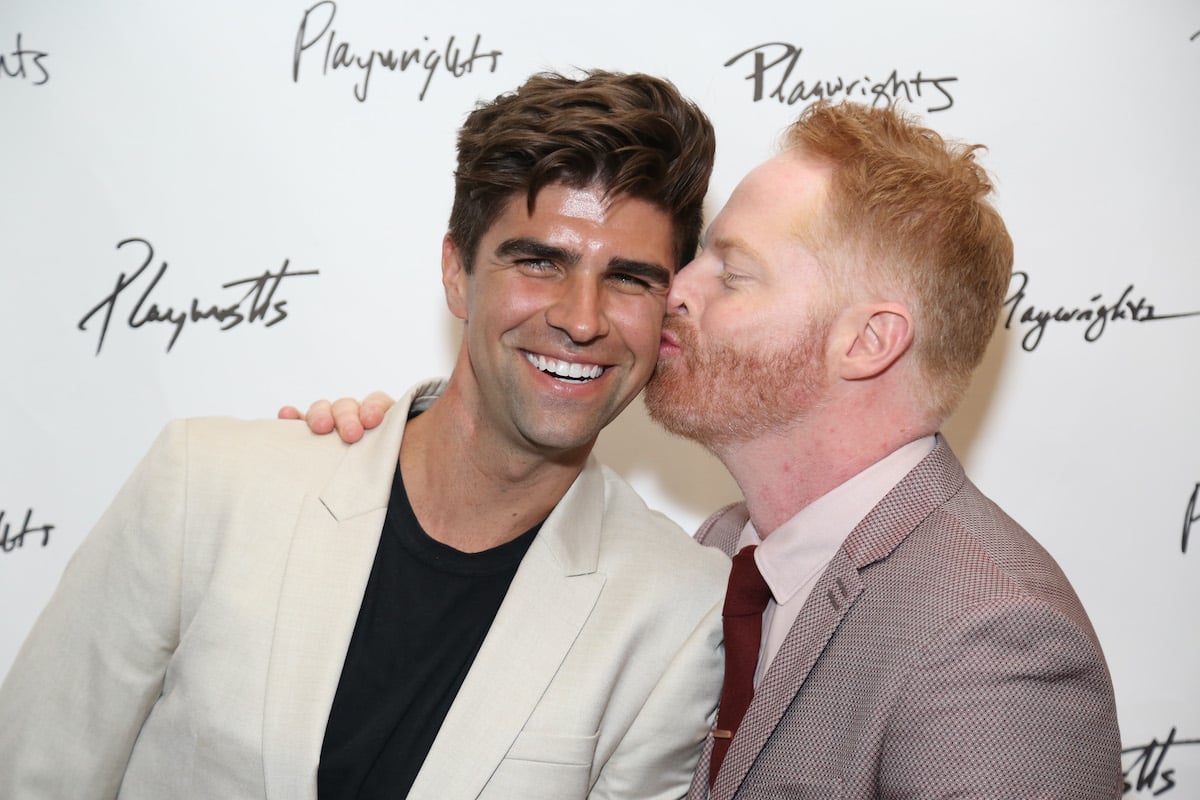 Teigen and husband John Legend were expecting a third child when Teigen had pregnancy complications. Teigen was reportedly halfway through her pregnancy when she experienced bleeding from the placenta, The New York Times reports. She had blood transfusions and was hospitalized. But ultimately Teigen had a miscarriage. The couple named their son Jack.
Ferguson told Showbiz Cheat Sheet he's been in touch with Teigen and that he is there to support her. "I've reached out to her," he said. "She's obviously going through a hard time. Both she and John."
Jesse Tyler Ferguson sends Chrissy Teigen his love
"The thing about Chrissy is she's such a strong person," he continued. "She's an inspiration. I've been friends with her for quite some time. I love her positive attitude. And what she's gone through is something completely unimaginable."
"So I'm here for her and John when they need me," he added. "And I think about them every day."
Teigen recently resurfaced on Instagram to let her fans know her family is spending time away from social media. "We are quiet but we are okay. Love you all so much," she wrote along with the lyrics to the song Legend wrote for her.
RELATED: Celebrities Send Love to Chrissy Teigen and John Legend Following Pregnancy Loss
Ferguson sent Teigen his love on the post. "Love and miss you both so much," he wrote. Ferguson also shared supportive words on Teigen's post about the miscarriage. "Sending so much love to you and john and the kids. I wish I could take away your heartbreak," he wrote.
Chrissy Teigen and Jesse Tyler Ferguson have a playful friendship
Teigen and Ferguson's friendship was apparent in a funny comment he made on one of her Instagram posts in September. Teigen shared a photo in the bath and her daughter is washing her hair. "Every day she makes me a warm (not hot, chill!) bath and refuses to let me wash my own hair girls, man. @johnlegend how did we get so lucky with lulu??" Teigen wrote.
RELATED: 'Modern Family' Stars Jesse Tyler Ferguson and Eric Stonestreet Share Memories of the Very First Episode
Ferguson couldn't resist making a funny comment. "You need to really be careful about the temperature of the water," he joked on her post.
He added, "(Sorry, I'm just seeing what it feels like to give parental advice on Instagram. It DOES feel pretty powerful. I can see the whole world from up here on my perch! It's AMAZING! I see now why people do it! I feel invincible!!!!)."
They also share a love of cooking
Like Teigen, Ferguson is the chef of the family. He leans toward healthy food and considers making baby food for his infant son. "I don't eat too many preservatives or too much sugar," he remarked. "I'm hoping I can instill those habits on [son] Beckett. What I really hope for Beckett is that he becomes an adventurous eater."
"I've said it starts at an early age, introducing interesting flavors," he continued. "There's so much out there that's organic and available, but I'm always up for a challenge. I could see myself trying my hand at baby food."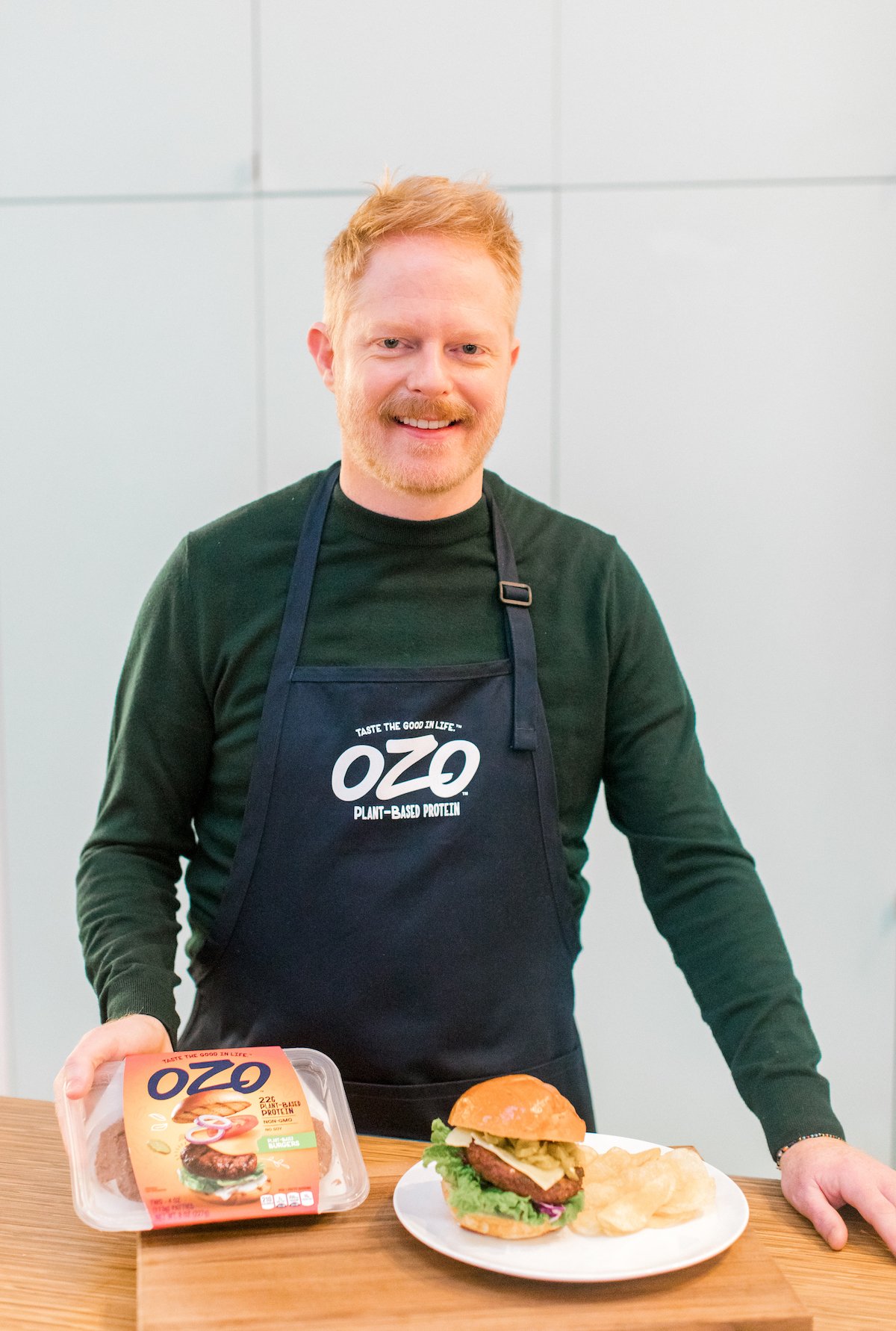 RELATED: What's Next for Jesse Tyler Ferguson After 'Modern Family' Ends? The Sitcom Star Is Moving to HGTV
He is also launching his new cookbook with best friend, Julie Tanus. Plus he discussed his new partnership with plant-based protein, OZO™. "It's a really versatile protein and already very flavorful," he shared. Ferguson said he recently made a spicy Thai basil salad.
"My mother in law is staying with me this week and she's not much a meat-eater," he said. "So we broke out the OZO and she lost her mind for it."