Jesse Williams and Taylour Paige Detail Their Love in a Revealing New Interview
Taylour Paige's career is on fire. Her performance in Ma Rainey alongside Viola Davis and Chadwick Boseman still has critics talking. But what many want to know more about is her romance with Jesse Williams. The two lovebirds open up about their relationship in a new interview.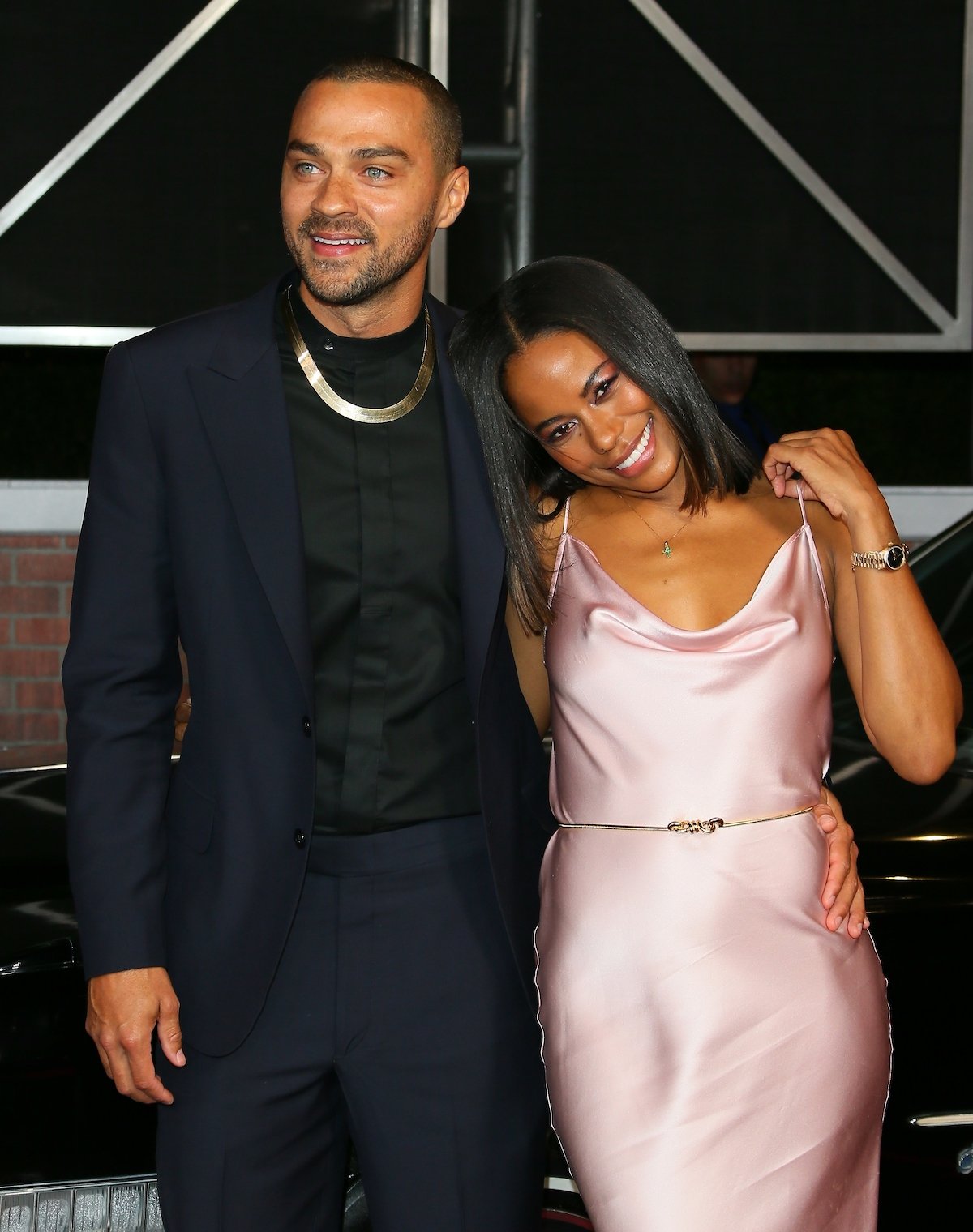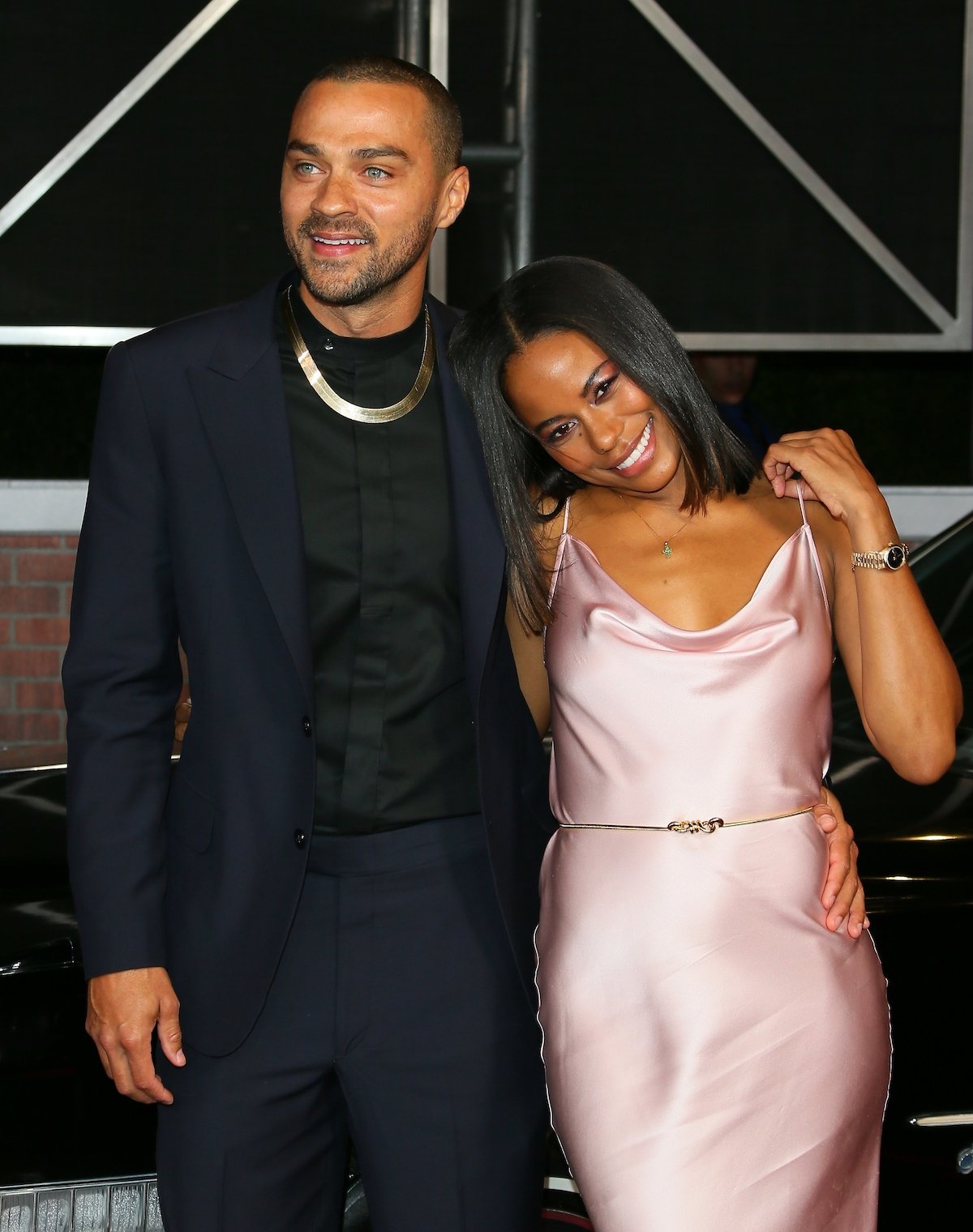 Jesse Williams was previously married to Aryn Drake-Lee
Williams filed for divorce to end his five-year marriage to Drake-Lee in 2017. Despite being together from their work as educators to Williams' rise as an actor and beloved star of Grey's Anatomy, their split was anything but amicable.
Issues over finances and custody were at the forefront of their breakup. The divorce was finalized in 2020 after a brutal court battle and allegations of infidelity. Per the divorce settlement, the exes will share joint legal and physical custody of their two children.
Related: Jesse Williams' Ex Aryn Drake-Lee Talks About Her Split from the 'Grey's Anatomy' Star
Williams must pay Drake-Lee $40,000 in child support monthly – as well as over $100,000 in spousal support. Williams will keep the money he earned after their date of separation. Other warnings between the two were split. Drake-Lee was awarded the marital home.
As for what caused the split, Drake-Lee once stated during an interview that she began feeling she was losing herself in the marriage but hinted to other issues. In an interview with People Magazine, Drake-Lee said her paramount concern was her two children.
"I talk to them on their level," Drake-Lee added. "It's also OK for the children to see me crying, to see that I'm having a hard day today. Because that lets them know that when they have those hard days, there's also room for that."
Jesse Williams and Taylour Paige explain their love story in a new interview with GQ 
Williams dated a few women post his split from Drake-Lee, including SportsNet New York Anchor Taylor Rooks and Minka Kelly. But it would be a fellow actor to capture his heart.
Williams was first linked to Paige, most known for her role on the VH1 dance drama Hit The Floor, in January 2019 after spending time together at the Sundance Film Festival. The couple often share images and tributes of one another on their respective Instagram pages.
But they are getting candid about their love in a recent interview with GQ. Paige revealed that she had a premonition that Jessie would come into her life before meeting at an Emmy's party in 2018.
"I had a dream that I was sleeping next to him on the night before we met." The following day at the party, Paige said of their meeting, "It was just like, 'There he is.' Almost like, 'Where have you been?'"
Related: Are Maggie and Jackson Dating In Real Life? The Love Lives Of 'Grey's Anatomy' Co-Stars Jesse Williams And Kelly McCreary
As for why their relationship works, Paige and Williams agree that their opposite personalities provide balance. Williams told the publication:
We came from very different worlds. She's very feminine and into spiritual planes, astrology. I'm very practical, fact-based, and masculine…I was having a wild, unfamiliar, uncomfortable experience because it was all just happening in a very spiritual way—a way that's not how I usually arrange things in my life. But I'd been going through a lot of transitions in life, and I had deliberately positioned myself to be open to saying yes, to be available to whatever, more than I had in the past," he continues. "I don't often let things happen to me. But because I had decided I was going to be open, I didn't pull the brake like I normally would. I didn't try to control, or position, or take a breath, and I just went along for the ride, as scary as that was and has been. She blew in.

Jesse Williams on his relationship with Taylour Paige -GQ Magazine
It also helps that they are both in the same industry and they are able to support one another along the way.