Jessica Biel's 'Candy': 1 Producer Spent 20 Years Thinking About the 'Bizarre Story' Before He Created the True Crime Drama [Exclusive]
Is 'Candy' based on a true story? Find out all of the details about how Jessica Biel's latest true crime drama came to be on Hulu.
The new true crime show from Jessica Biel is based on such a disturbingly true story that one creator thought about it for twenty years until he finally decided to produce it. Biel executive produces the Hulu drama and stars as Candy Montgomery, a 1980 housewife. She has a lovely home, a good husband, two kids, and even carefully plans an affair. However, things suddenly turn deadly with a friend and fellow churchgoer, Betty Gore. Executive producer Nick Antosca exclusively spoke with Showbiz Cheatsheet about the "bizarre story" he couldn't stop pondering.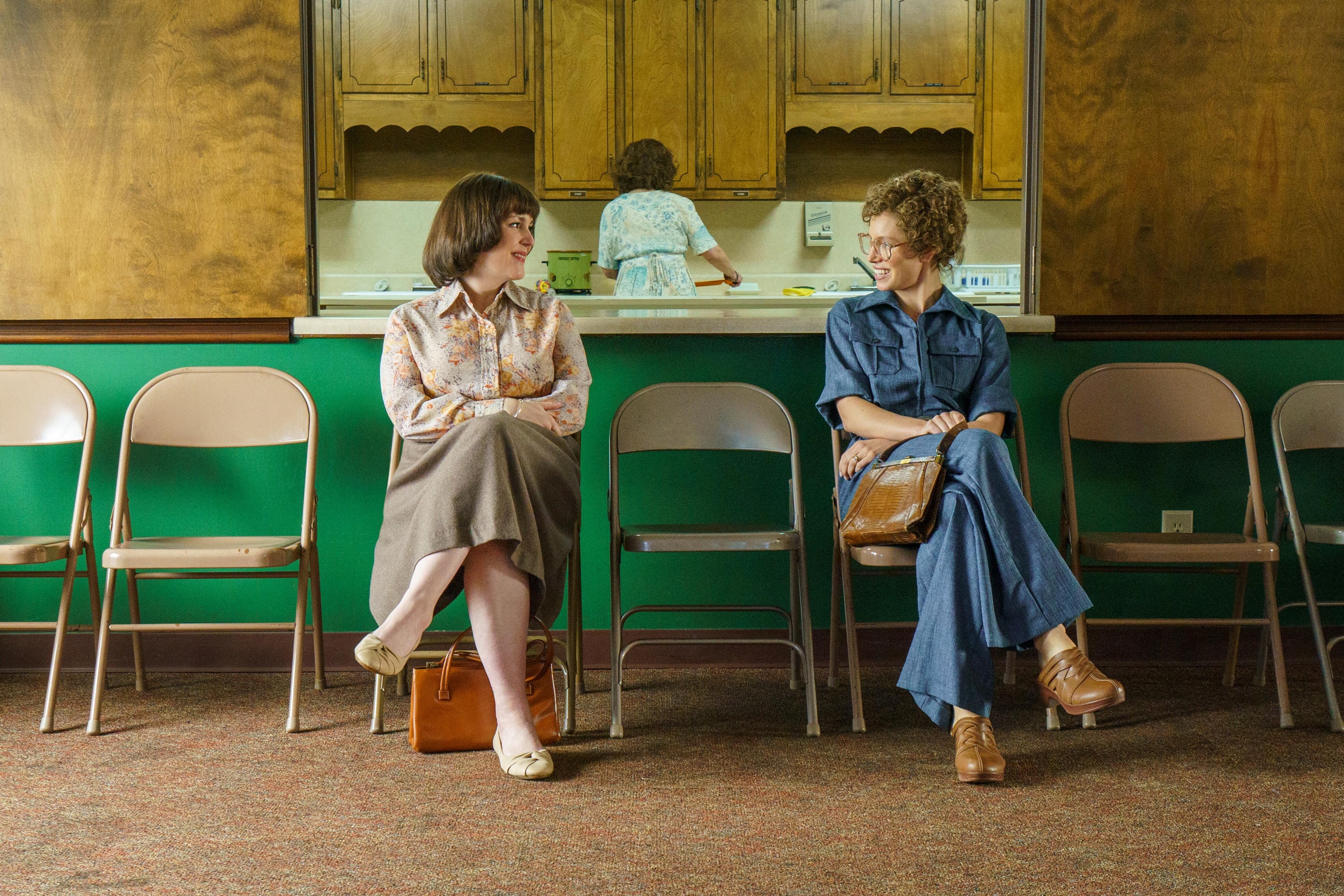 What sparked your interest in the true crime story of Candy Montgomery?
Nick Antosca and Robin Veith worked on another true crime show on Hulu, The Act, together before joining forces for Jessica Biel's Candy. On April 21, Antosca explained to Showbiz Cheat Sheet that he brought the story of Candy Montgomery to Veith because of her talent for writing dramas and dark humor.
"I had heard about the story of Candy Montgomery about 20 years ago, and I've been thinking about it for a long time," Antosca began. "Not as a thing I wanted to adapt necessarily, but it's a bizarre story. This seemingly normal person not just killed her friend but chopped her up with an ax. And then, what happened after that is even more mind-boggling."
According to Texas Monthly, there were 41 ax wounds in Gore's body when the neighbor's discovered her. After the incident, Candy went to the church to pick up her children and Betty's daughter, who was staying over that evening. 
"If a story sticks in my head because it makes me think, how could that have happened?" the producer continues. "And what did it feel like when it was happening? Then, to me, that's worth exploring and telling. And so, a couple of years ago, I reread the book. I started thinking about the story again and thought Robin would be an incredible showrunner and writer for this. And so I went to her and said, 'I've been thinking about this for a long time. Would you want to do this?'"
The book Antosca references is Evidence of Love: A True Story of Passion and Death in the Suburbs. The journalists who wrote it, Jim Atkinson & John Bloom, serve as consulting producers for Hulu's Candy to help accurately portray the true story.
"And we just started working on it," he concludes. "And [Robin Veith] wrote a script, and you know, Jessica [Biel] came on board, and she's a true crime fan and addict too, as well as being an incredible producer and actress. So that's how we got started."
Is 'Candy' based on a true story?
As Antosca explained, the true story of Candy Montgomery and Betty Gore stuck in his head for over twenty years. Although some pieces of the story could only truly be recapped by Montgomery or Gore herself. The creators told the story as accurately as they possibly could. 
"We tried to be very accurate," creator and EP Antosca explained to Showbiz Cheat Sheet on April 21. "[The producers] tried to always go to what we had from the time, from news articles at the time, from Jim's [Atkinson] reporting and what he told us directly. We try to certainly be faithful to what it seems like it felt like to live it. We try to capture the experience."
The writers' room also used court transcripts from the trial and hypnosis notes from Candy's doctor. Creator Robin Veith also spoke directly to Candy's real-life attorney from the time, Robert Udashen (portrayed by Jesse Gallegos). Through a massive amount of research, the creators and producers felt they told Candy as accurately as possible. 
Hulu optioned 'Candy' before HBO's 'Love and Death'
Showbiz Cheat Sheet also asked the executive producer how he feels about HBO developing a similar true crime drama about Candy Montgomery, Love and Death. However, Antosca only wishes HBO the best with their adaptation of the same story.
"We approached Jim Atkinson and John Bloom, who were the reporters who originally wrote about it, and we started working with them," Antosca recalls. "I don't really understand all the rights stuff, but they wanted to do it with us. And so we were working with them and writing, and then we heard there was another project. There's a lot of room out there for true crime. There's a big appetite. So I wish them the best, and I'm curious to watch it."
Candy premieres on Monday, May 9, with the release of only the first episode at 9 p.m. PT/midnight ET. The remaining four episodes drop every day following the premiere, with the finale dropping on Friday, May 13.