Jessica Biel and Justin Timberlake Relate to Being Young Stars Especially Now That They're Parents: 'We Have so Many Parallel Experiences'
Jessica Biel and Justin Timberlake are a couple who have grown and changed together in the media spotlight. The couple married in 2012 and have been together ever since, despite a series of scandals and headline-making incidents.
Still, they seem determined to stick it out, in spite of the odds, and these days, the two are hard at work raising their two young sons. In a June 2021 episode of the Armchair Expert podcast, Biel opened up to host Dax Shepard about her years as a child star, and how she and her husband are able to relate to each other's shared experiences as traumas even as they navigate the changing waters of parenthood. 
Jessica Biel was a child actor
Biel was born in Minnesota in 1982. As a young child, she was trained as a vocalist and by the time she was nine years old, Biel was acting in local theater productions, showcasing her singing and acting skills. When Biel was 14 years old, after a few small roles in film projects and various modeling gigs, Biel was cast as Mary Camden in the TV series 7th Heaven. 
Over the years that followed, Biel rose to fame as a young teen star, and eventually, after posing for a racy photoshoot, she became known as a sex symbol. By the early 2000s, Biel was a recognized presence in big-budget movies, with credits that include films such as The Rules of Attraction, Valentine's Day, Total Recall, and The A-Team.
Biel has struggled over the years with remaining true to her own creative interests, as she revealed to Shepard in his Armchair Expert podcast. "I definitely was a way worse people-pleaser," Biel said of her tendency to try to please others rather than herself. "I'm better now. I'm much more of a me-pleaser. And I want people to be pleased too. Honestly, that's like one of my big lessons in this lifetime is not putting everyone else's needs before my own to a fault, to a detriment of my own well-being…Being a part of this business when you're quite young. And what do we do? We are directed by people and we do it. Because that's the job."
How old was Justin Timberlake when he rose to fame?
For pop culture fans of all ages, the name Timberlake is synonymous with success in every medium. Timberlake started in the entertainment business when he was a toddler, and by the time he was 12 years old, he was cast in The All-New Mickey Mouse Club. In 1995, Timberlake was recruited to join the boy band NSYNC, and with the group, he rose to worldwide fame.
In 2002, Timberlake emerged as a solo artist, with his music earning acclaim from critics and fans. Timberlake has also received praise for his work as an actor, appearing in movies like The Social Network and Friends with Benefits. In 2007, Timberlake crossed paths with Biel.
Sparks flew, but the two didn't initially start dating. In fact, Biel and Timberlake didn't start dating until well after they became friends, and reportedly, the two even broke up several times before sealing the deal and getting married in 2012. 
Jessica Biel revealed to Dax Shepard how she and Justin Timberlake relate to each other's trauma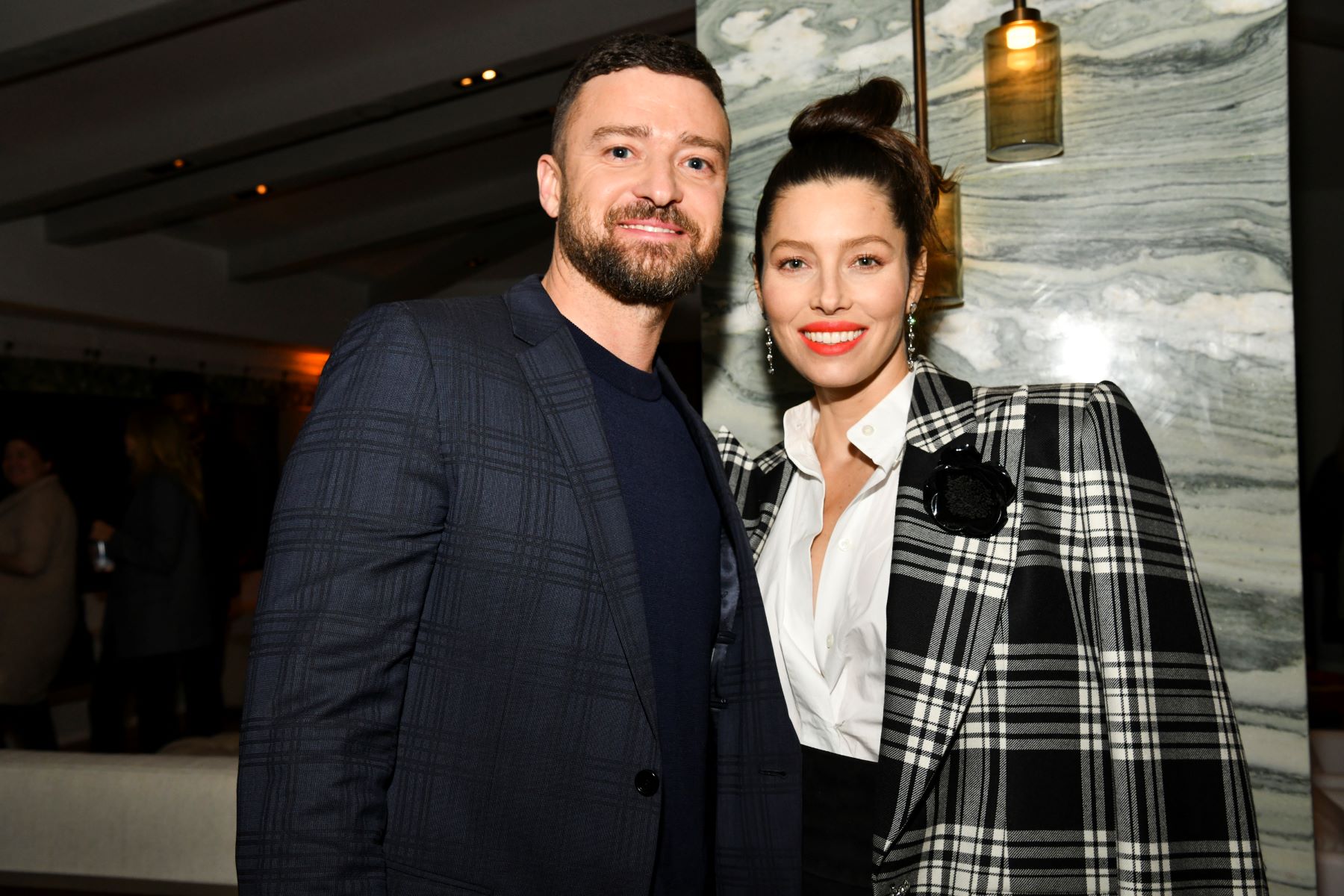 Biel and Timberlake have a lot of similarities — and as she revealed to Shepard in her June Armchair Expert podcast episode, a big part of their bond came from those shared experiences as child stars: "Tangibly at first when you meet somebody, you're just like … Oh, there's a vibe and he's cute and he's nice. I'm into it. You don't really about, 'Wow, we have so many parallel experiences.' Honestly, it's more like now as we're parents and we're older and we're still going through all our own shit and all our old traumas."
Biel described how those shared experiences still come up from time to time, telling Shepard "that does come up a lot where we just kind of get it. It's like an unspoken — I know what that's like and you know what that's like."