Why Jessica Biel Replaced Elisabeth Moss in 'Candy' on Hulu and How It Changed Everything [Exclusive]
1 producer explains how Jessica Biel easily replaced Elisabeth Moss in the role of Candy Montgomery and no one looked back in Hulu's 'Candy.'
Elisabeth Moss was attached to Candy when Hulu first dropped news about the true crime drama in December 2020. However, as the story evolved, by October 2021, Jessica Biel became an executive producer set to play 1980s housewife Candy Montgomery. In an exclusive interview, creator and producer Nick Antosca revealed why the change occurred and how it affected the final product.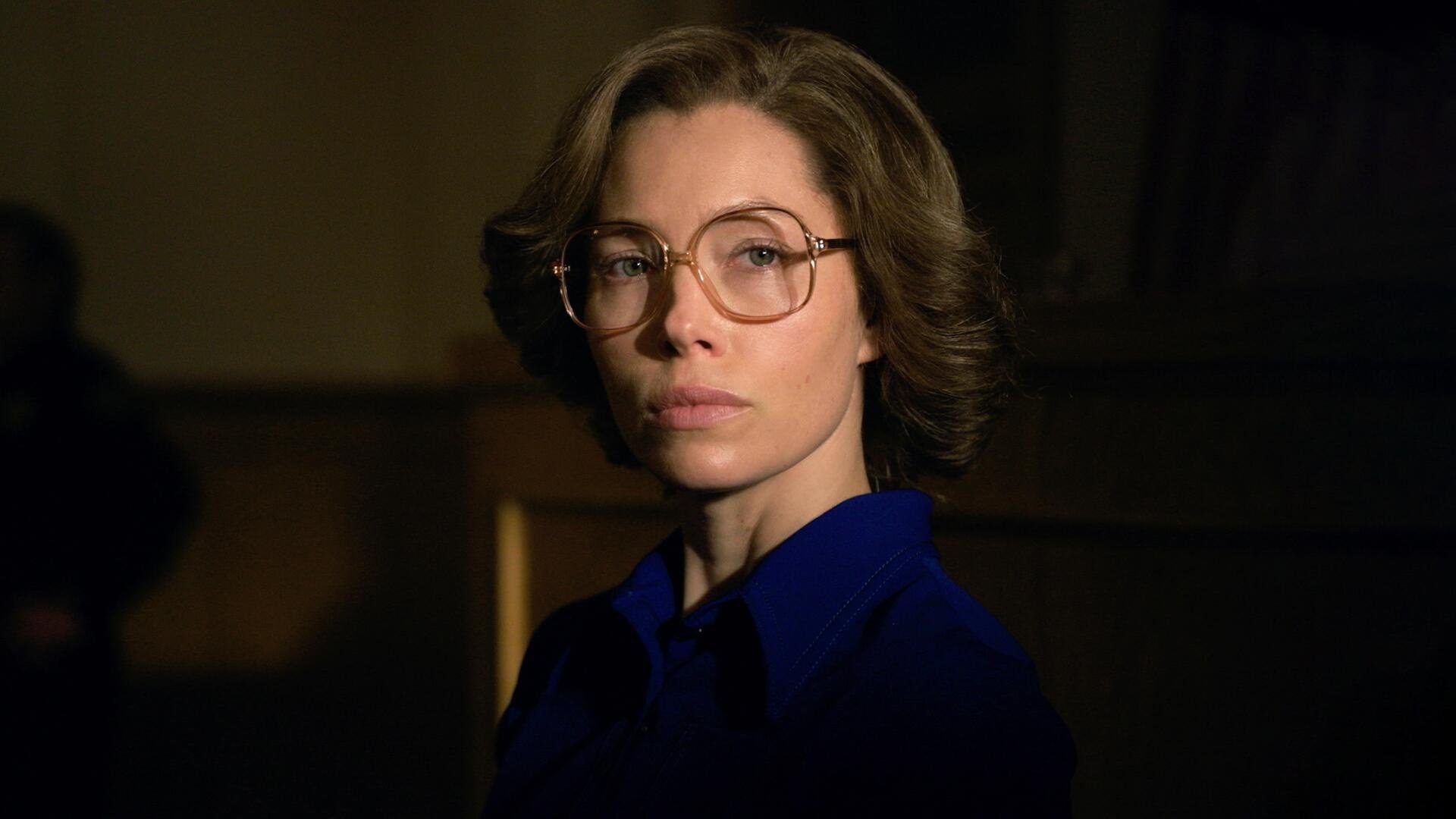 Elisabeth Moss signed on to Hulu's 'Candy'
In December 2020, Hulu dropped the news that The Handmaid's Tale star Elisabeth Moss would star and executive produce the true crime drama about Candy Montgomery. She noted to Deadline that she was ready to portray an "anti-heroine," which would be a stark contrast to her role as June Osborne. Moss previously worked with producer and Candy creator Robin Veith on Mad Men. In Candy, she would play the housewife who did everything right. She had a lovely home, two children, and a fine husband. Montgomery even carefully planned her affair, so no one got hurt. However, Moss never made it to acting in the series.
Why did Elisabeth Moss leave 'Candy' on Hulu?
In an exclusive interview with Candy producer Nick Antosca, Showbiz Cheat Sheet learned that Elisabeth Moss left Candy on Hulu due to scheduling conflicts. However, the true crime drama went on with Jessica Biel instead, and he cannot imagine anyone different as Candy Montgomery.
"What's meant to be is meant to be, and I can't imagine anybody but Jessica playing it now," Antosca explained. "She was such a dream to work with and an incredible producer. The Handmaid's Tale is shooting at the same time. Once we got on set and started, it seemed like it could never have been anybody else. But Jessica transformed and was such a dream to work with. She is Candy."
Moss acts in, directs, and produces The Handmaid's Tale. She also stars in and directs Apple TV+'s The Shining Girls, which was also filmed during Candy's production timeline.
Timothy Simons nearly forgot what Jessica Biel looked like outside of the 'Candy' production
Actor Timothy Simons, who portrays Jessica Biel's on-screen husband Pat Montgomery, told Showbiz Cheat Sheet he forgot what Biel looked like in real life. Simons recalls seeing his co-star in costume, hair, and makeup so often that he forgot she was Jessica Biel.
"I would go for a month only seeing [Biel] in the glasses and this curl perm wig. And then, every once in a while, she'd walk out, and I would be like, 'Oh, right, you aren't a late '70s Texas mom. I would almost fully forget what she looks like. And then she would walk in; I'd be like, 'Oh s***, that's Jessica Biel.'" 
It sounds like Biel ended up perfect for the role of Candy Montgomery, even though Elisabeth Moss signed on for the part first.
Jessica Biel stars in Candy when it premieres on Monday, May 9, with the release of the first episode at 9 p.m. PT/midnight ET. The remaining four episodes drop every day following the premiere, with the finale dropping on Friday, May 13.