Jessica Biel's 'Candy' on Hulu Review: The 'Mundane' Violent Details Capture the Viewer in This Bingeworthy True Crime Drama
Jessica Biel and Melanie Lynskey embody Candy Montgomery and Betty Gore in this bingeworthy true crime drama on Hulu; 'Candy.'
A review: In Candy on Hulu, Jessica Biel transforms into a 1980s Texas housewife, Candy Montgomery, to tell a gripping story of true crime in suburbia. She prepares meals tirelessly for her family of four. Then, Candy teaches at Vacation Bible School, and extends kindness to the mom that no one seems to like. Her life is preplanned and perfectly executed until her watch stops on Friday, the thirteenth. Candy's friend, Betty Gore (Yellowjackets' alum Melanie Lynskey), confronts her for sleeping with Betty's husband, Alan (Pablo Schreiber), and one woman doesn't make it out alive.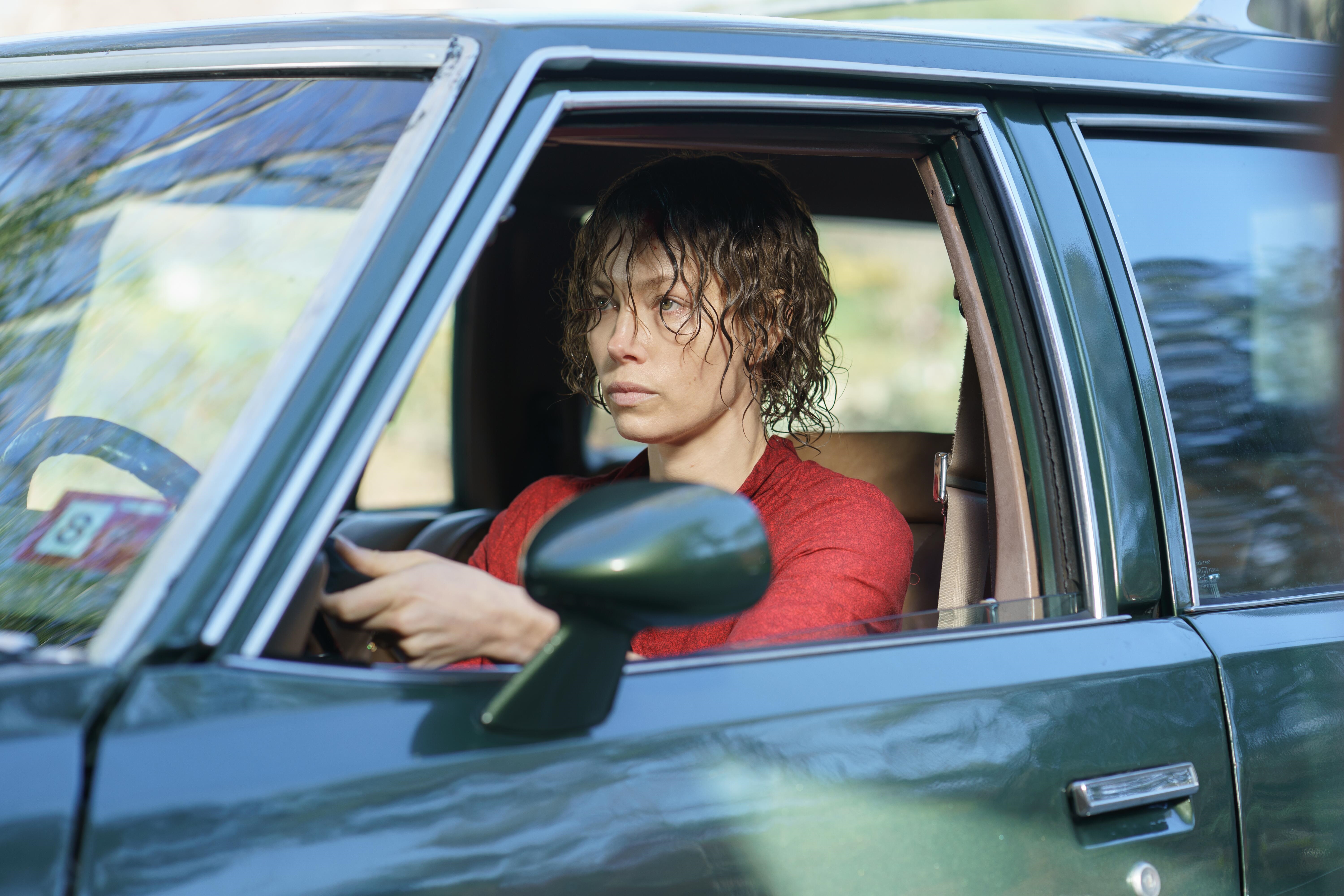 'Candy' on Hulu review: Jessica Biel transforms
Jessica Biel is almost unrecognizable in Candy on Hulu. She rocks the 1980s perm as if she was always meant to have one. The bell-bottoms and large square-framed glasses pull it together, but it's not only the clothing. Biel perfects the Southern drawl and portrays the housewife who does it all. However, behind closed doors, Candy lets her close friends know that she's screaming for more. 
Biel embodies Candy Montgomery so well that her co-star and on-screen husband, Timothy Simons, would "almost fully forget what she looks like." In an interview with Showbiz Cheat Sheet, the actor behind Candy's husband, Pat, revealed that he forgot he was acting with Jessica Biel. She was that good.
'Candy' review: Melanie Lynskey shows a different side of Betty Gore
On the surface, Melanie Lynskey's character, Betty Gore, portrays the counterpart to Candy's bubbly personality. Betty's frustrated by her children misbehaving. Then she snaps at her students. The other churchgoers don't want to include her in their circle. During her research, Candy creator Robin Veith found that "it's been interpreted over the years that Betty was just this angry, nasty woman." 
However, Lynskey becomes a multi-faceted character struggling inside in the five-episode series. But she doesn't know who to turn to. The world around her tells her to be more like Candy — do it all without complaining. The underlying themes of a lack of support for mental health and postpartum depression permeate Lynskey's performance.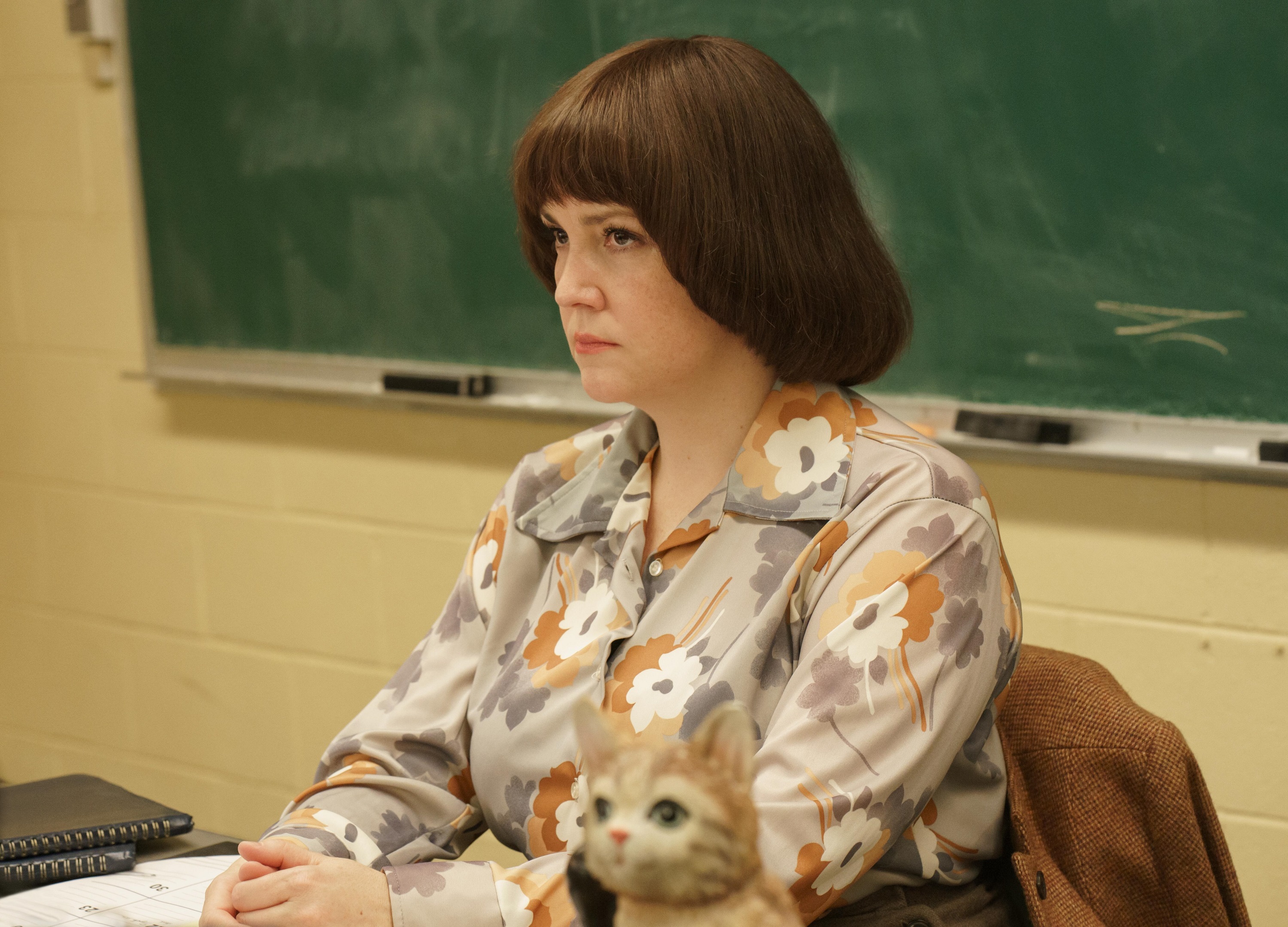 Candy and Betty seem like complete opposites, at their core. But, they're both stuck in a rigid world that insists they shove their feelings deep down inside. Lynskey and Biel give depth and pain to both characters that viewers couldn't feel while reading the bizarre 1980s Texas story in the newspaper.
'Candy' on Hulu brings violence into everything
The minute details of violence that the producers portray in Candy make the five-episode series more dark and disturbing. Hulu's Candy trailer depicts some of these violent moments — the red kool-aid mix dissolving into the water like blood and a massive knife cutting into a pork roast. Executive Producer Michael Uppendahl revealed that they intentionally included "everyday horror" like "the violence of using a chef's knife to open Oreos."
"What would be the most potentially violent way to do some really mundane things?" was a question the producers often pondered.
It worked. While watching Candy, it jolts the soul to see Candy furiously chopping potatoes. What might she do next? Is she going to turn that knife on her husband? Candy and Betty's everyday lives revolve around things that aren't' incredibly entertaining. They're cooking, running errands, and taking care of their children. However, even scenes with the children put viewers on high alert. The kids' shrieks and screams might be children having fun, or getting murdered. Sometimes you can't tell. With so much to unpack in the short five-episode series, it's hard to imagine not watching it again.
Candy premieres on Hulu Monday, May 9, with the release of only the first episode at 9 p.m. PT/midnight ET. The remaining four episodes drop every day following the premiere, with the finale dropping on Friday, May 13.